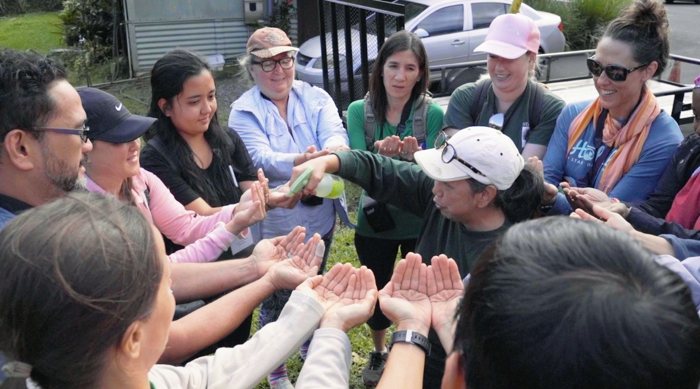 Check out this blog post from Mānoa Heritage Center about creating MWEE (Meaningful Watershed Educational Experience) in conjunction with several organizations including Lyon Arboretum.
Connecting K-12 Teachers and Community Organizations to Create Meaningful Watershed Educational Experience (MWEE) Learning Journeys
Pilina—connection, is the foundation of community. The stronger the connection, the more resilient our communities become. The NOAA B-WET (Bay Watershed Education Training) project has been an amazing opportunity for Mānoa Heritage Center to strengthen our pilina with like-minded education organizations throughout the Waikīkī Ahupuaʻa watershed. See the list below of the new and pre-established friendships made and strengthened through this B-WET journey.