Title IX is a landmark federal civil rights that prohibits sex discrimination in education. Members of the UH Mānoa community, guests and visitors have the right to be free from all forms of sex/gender harassment, discrimination and misconduct, examples of which can include acts of sexual violence, sexual harassment, domestic violence, dating violence and stalking. All members of the campus community are expected to conduct themselves in a manner that does not infringe upon the rights of others.
The university believes in zero tolerance for sex/gender-based misconduct. Zero tolerance means that when an allegation of misconduct is brought to an appropriate administrator's attention, protective and other remedial measures will be used to reasonably ensure that such conduct ends, is not repeated and the effects on the victim and community are remedied.
The Office of Title IX has the specific responsibility for providing prompt and effective responses to all complaints of sex discrimination or harassment for faculty, staff and students.
The Title IX Coordinator reports directly to the President of the University. Any questions about this policy should be directed to the Title IX Coordinator. Anyone wishing to make a report relating to sex discrimination or harassment may do so by reporting the concern to the university's Title IX Coordinator.
The EEO/AA Office handles all employee versus employee complaints of discrimination. Please contact Dee Uwono, Deputy Title IX Coordinator for Employees vs Employees and Director of Equal Employment Opportunity/Affirmative Action Office, at (808) 956-7077 or email at eeo@hawaii.edu. Please see www.hawaii.edu/offices/eeo/ for further information.
Dr. Dee Uwono
Director and Title IX Coordinator
Hawaiʻi Hall #112
2500 Campus Road
Honolulu, HI 96822
t9uhm@hawaii.edu
(808) 956-2299
Individuals experiencing harassment or discrimination also always have the right to file a formal grievance with government authorities:
U.S. Department of Justice Civil Rights Division
950 Pennsylvania Avenue, N.W.
Educational Opportunities Section, PHB
Washington, D.C. 20530
Telephone: (202) 514-4092 or (877) 292-3804 (toll-free)
Fax: (202) 514-8337
Email: education@usdoj.gov
Trainings, Workshops, and Seminars
The Office of Title IX offers training to the campus population on student, faculty and staff rights and responsibilities, and other issues relating to sexual misconduct. In addition, the Office of Title IX offers general sexual harassment awareness workshops to the UH Mānoa campus.
Deputy Title IX Coordinators
Karen Blakeley
Deputy Title IX Coordinator for Student Housing Services
Assistant Director for Conduct and Community Standards, Student Housing Services
karblake@hawaii.edu
(808) 956-8300
Teresa Kono
Deputy Title IX Coordinator for Faculty
Interim Program Officer, OVPAE
tmgkono@hawaii.edu
(808) 956-6072
Julienne Maeda
Deputy Title IX Coordinator for Graduate School
Associate Dean, Office of Graduate Education
julienne@hawaii.edu
(808) 956-7541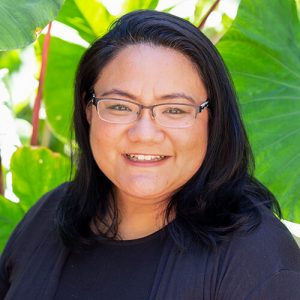 Trisha Nakamura
Deputy Title IX Coordinator for William S. Richardson School of Law
Interim Associate Dean of Student Services & Director of Career Services and Professional Development
William S. Richardson School of Law
tynakamu@hawaii.edu
(808) 956-5561
Nicole Ogawa
Deputy Title IX Coordinator for Employees vs Employees
Interim Associate Director of Human Resources
saiton@hawaii.edu
(808) 956-6855
Amanda Paterson
Deputy Title IX Coordinator for Athletics
Assistant Athletic Director for Compliance and Eligibility, Athletics
apaterso@hawaii.edu
(808) 956-4501
Corinne Seymour
Deputy Title IX Coordinator for John A. Burns School of Medicine
Chief Administrative Officer, John A. Burns School of Medicine
cseymour@hawaii.edu
(808) 692-1160