Aloha! Lyon Arboretum typically hosts two plant sales each year: a spring plant sale and a fall plant sale.
The Spring Plant Sale is typically held just before Mother's Day (in late April or early May), and the Fall Plant Sale is generally in mid- to late- November.
Our most recent plant sale format requires attendees to make a reservation online prior to the plant sale. This helps us ensure that there is sufficient parking for all attendees. Information about the plant sale will be available on this webpage at least a month prior to the sale. Online reservations are taken via Eventbrite.
To receive updates about the plant sale, be sure to check this webpage within the months leading up to the typical plant sale dates. You can also sign up for our Kukui Leaf Newsletter emails, and you can follow us on social media.
We will have a selection of local plant and craft vendors participating in the sale. We typically offer house plants, tropical ornamentals, orchids, tillandsia air plants, bromeliads, ferns, natives, carnivorous plants, and a variety of other handmade crafts and art available at the sale.
Our wonderful volunteers in Hui Hana Lei often take preorders for their creations (fresh and dried wreaths at the Fall Plant Sale and haku lei at the Spring Plant Sale) leading up to the plant sale.
We also have a small, rotating selection of plants for sale at our Visitors Center and Gift Shop and through our Horticulture Department throughout the year. To learn more, visit us or call the Business Office at 808-988-0456. Mahalo!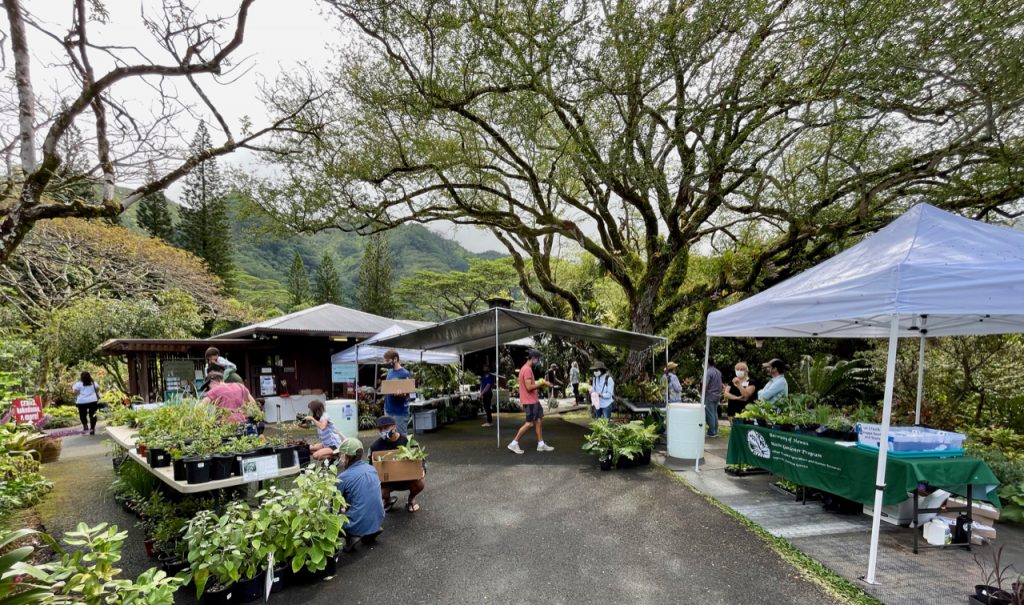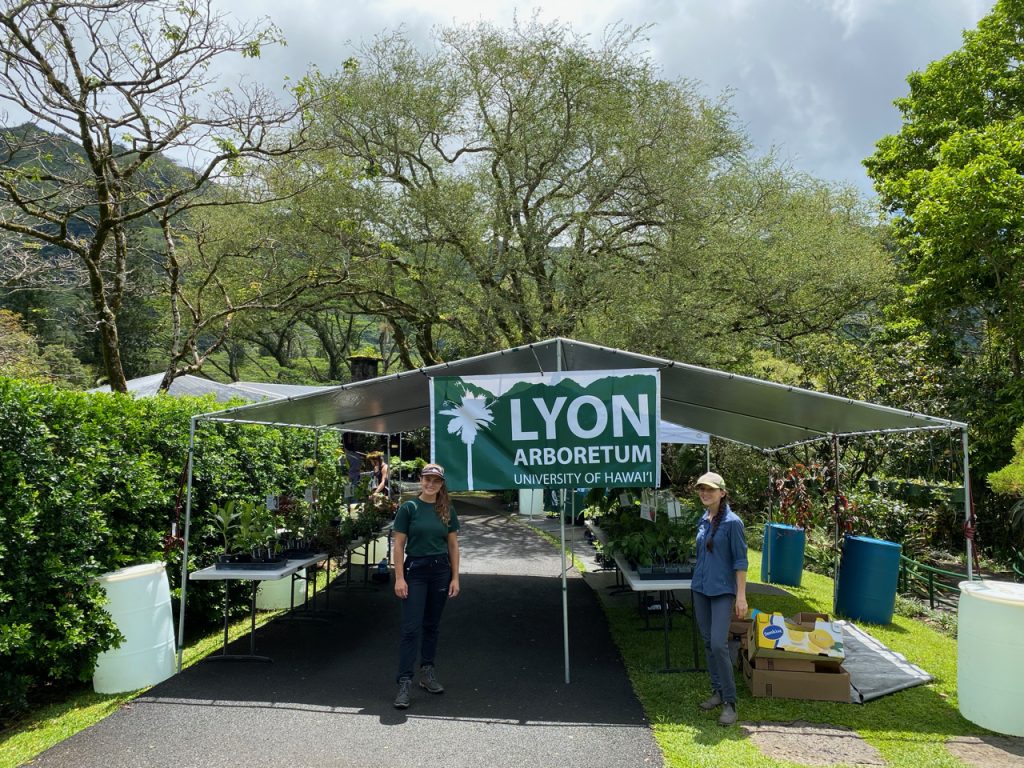 Contact us: You can contact our Business Office at 808-988-0456. The Business Office is open Monday through Friday, 9:00 am until 3:00 pm.
Error reporting: Bugs, errors, and other issues with this webpage can be reported to educationlyonarboretum@gmail.com. Mahalo nui loa.