Spring 2021 Plant Sale Information
Last updated 4/7/21

Lyon Plant Sale Spring 2021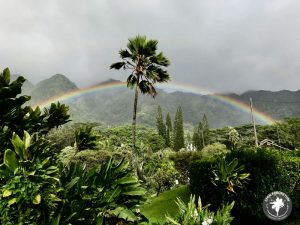 When: Thursday, April 29th – Saturday, May 1st ,  9 AM- 5 PM each day (by reservation only)
Eventbrite link goes live on April 7th at 10:00 am HST :
4/29- exclusive access for Friends of Lyon members (64 reservation slots)
4/30 & 5/1- open to the general public  (128 reservation slots)
Note on reservation slots: Up to 4 people, arriving in one vehicle, are permitted per reservation slot. Parties arriving in more than one vehicle may be turned away even if they have a confirmed reservation.
Where: Lyon Arboretum, Manoa Valley. Plant vendors will be outside in front of the visitor center and courtyard area, and crafts vendors will be in the visitor center. Parking for registered customers will be in the main parking lot.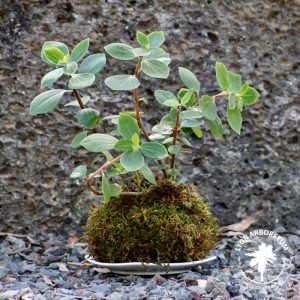 Customers will have 45 minutes to browse the sale, select their favorite plants and crafts, and then complete purchases. In accordance with UH Mānoa COVID-19 guidelines, all customers attending the sale will be required to wear a face covering, practice social distancing, and assess their health status prior to attending the sale. Due to these restrictions we likely will not be able to accommodate everyone interested in attending the sale, but hope to accommodate more customers at future sales as restrictions are eased. 
What: Some of the plants you can expect to find at our spring sale include "house plants" (Philodendron, Hoya, Anthurium, Monstera, and Begonia), uncommon edibles (green tea, black pepper vine, kaffir lime, vanilla, and miracle berry), ornamentals (cut ti- Cordyline, Gardenia, assorted vines, pua keni keni, gingers, and Heliconia), a variety of natives (ʻōhiʻa, kokio, alaheʻe), carnivorous plants, hanging baskets, bromeliads, and succulents. We will also have U.H. Seed Lab vegetable and herb seeds and starters available for purchase. 
The Hui Hana Lei group will also have hand-made lei and arrangements available for pre-order and then pickup at the plant sale. After filling out our order form, please contact our Main Office by phone 808-988-0456 or email Derek Higashi higashi2@hawaii.edu to pay for your lei and confirm your pick-up time. Click Here to fill out the order form 
Craft vendors located in the Visitor Center will offer hand-made and wearable art, arrangements such as kokedama, and botanical inspired Aloha apparel by David Shepard. 
We will do our best to stagger our  sale inventory over the duration of the 3-day sale so everyone who registers has a chance to purchase most of what they are looking for.
Vendors will include:  Lyon Horticulture, Hui Ku Maolia Ola Nursery, Rainbow Flora, Elsie's Plants and Things, Hawaii Bromeliad Society, Hui Hana Lei group, Oahu Succs, Nakui Studio, Debby Sato Designs, and David Shepard Hawaii.
Ti – Hawaiian Flag
Begonia maculata wightii
Begonia rajah
Tillandsia
Hoya lauterbachii
Viresea Abigail Jean
Philodendron verrucosum
Drosera intermedia 'Cuba'
Anthurium clerinervium
Cercestis mirabilis
Hibiscus brackenridgei
Monstera andansonii
Drosera angilca (mikinalo)
Nepenthes pitcher plant
Examples of work by Hui Hana Lei









---
Contact
Our Main Office can be contacted if you require assistance to access the information on this page. (808) 988-0456.
Other questions regarding Lyon Arboretum plant sales can be directed to the Horticulture Department at (808) 988-0472.