Aloha
Lyon Arboretum is part of the University of Hawaiʻi and a public botanical garden. We are nestled in the back of Mānoa Valley, just five miles from the bustle of Waikiki. Lyon Arboretum has over seven miles of hiking trails and boasts more than 6,000 taxa of tropical and sub-tropical plants on our nearly 200 acres.
---
Admissions Announcements
Update 6/4/21: New eventbrite link added and guidelines on homepage updated. Please continue to refer to this page and our eventbrite page for information about our admissions policies. If you have further questions, please contact our main office at 808-988-0456. Mahalo nui loa!
Upcoming closures
Lyon Arboretum will be closed to the public on:
Monday, July 5, 2021 – Holiday observance
Friday, August 20, 2021 – Holiday observance
Monday, September 5, 2021 – Holiday observance
---
Announcements
---
Teacher and Student Resources available online
Aloha teachers! We are pleased to share our new Teacher and Student Resources page. We have collected a variety of resources from around the web–as well as some from our own office–to share with you.
---
Recent News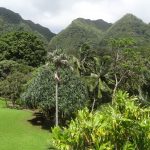 Kukui Leaf Newsletter – Winter & Spring 2021
The new edition of the Kukui Leaf Newsletter is here. Check it out!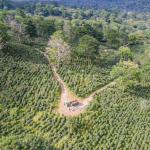 National Geographic: Coffee pulp helps Costa Rican forests grow back from deforestation
Lyon Arboretum's own Rakan Zahawi was interviewed for this National Geographic article about using coffee pulp to aid in reforestation efforts. Check it out on National Geographic!