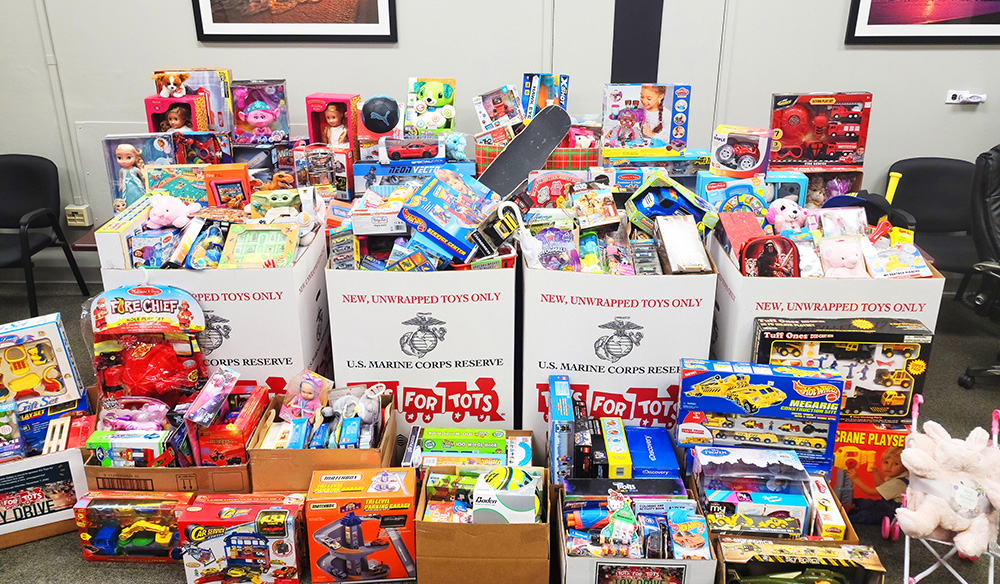 DPS is sponsoring a Toys for Tots collection site! Donate a new, unwrapped toy to help a family in need.
Donation Hours: Monday – Friday, 7 AM – 3 PM
Dates: Now through Monday, December 7, 2020
Donation options: Drop off in person or arrange a pickup
To schedule a pickup (must be from a building on UH Mānoa campus): Call or text Officer Bryne Nagata at (808) 590-5395, or send an email to bryne@hawaii.edu. Contactless pickup available upon request.
To drop off in person:
Bring to UH Mānoa Department of Public Safety office (Campus Services building, 1951 East-West Road)
A few people have been asking us about whether or not it is safe to donate toys due to COVID-19. Toys for Tots has assured us that they will sanitize all donations before they are gifted.
Thank you to all who contribute!