Our Program in the News
What Is This Program About?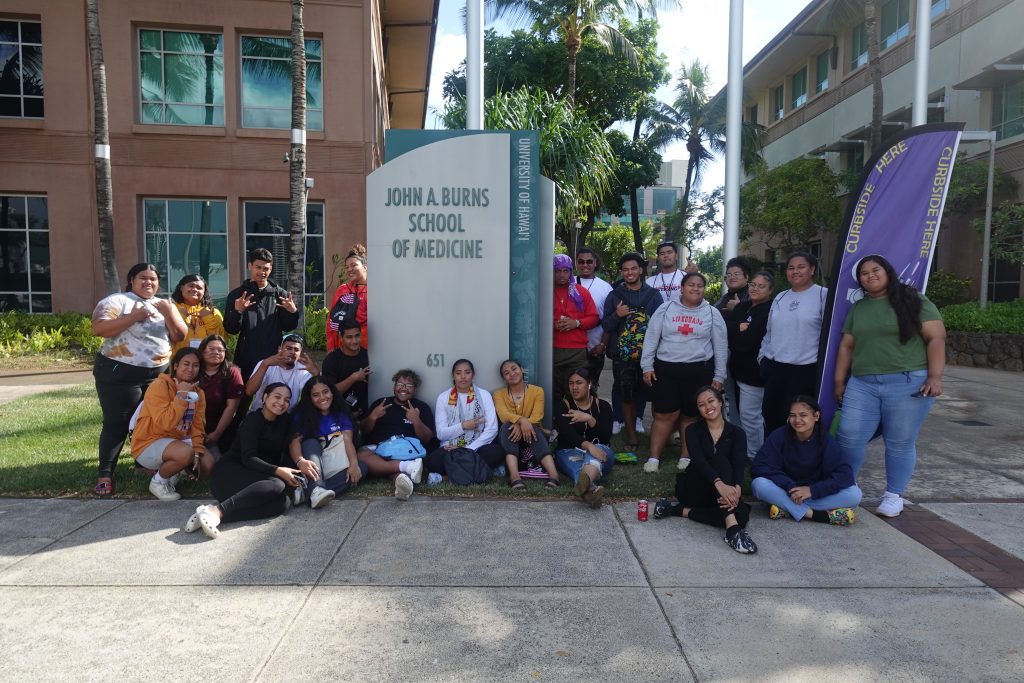 The PAPI Program focuses on the participation, understanding, and development of Pacific Islanders (PIS) in STEM-related topics. The PAPI Program seeks to provide PIS the opportunity and tools to succeed as they progress in their education. The PAPI Program provides many opportunities, but are not limited to:
Outreach Services
Academic and Teaching Assistant Services
Opportunity to meet other students and faculty.
Annual Summer Bridge Program
Why Are We Doing This Program?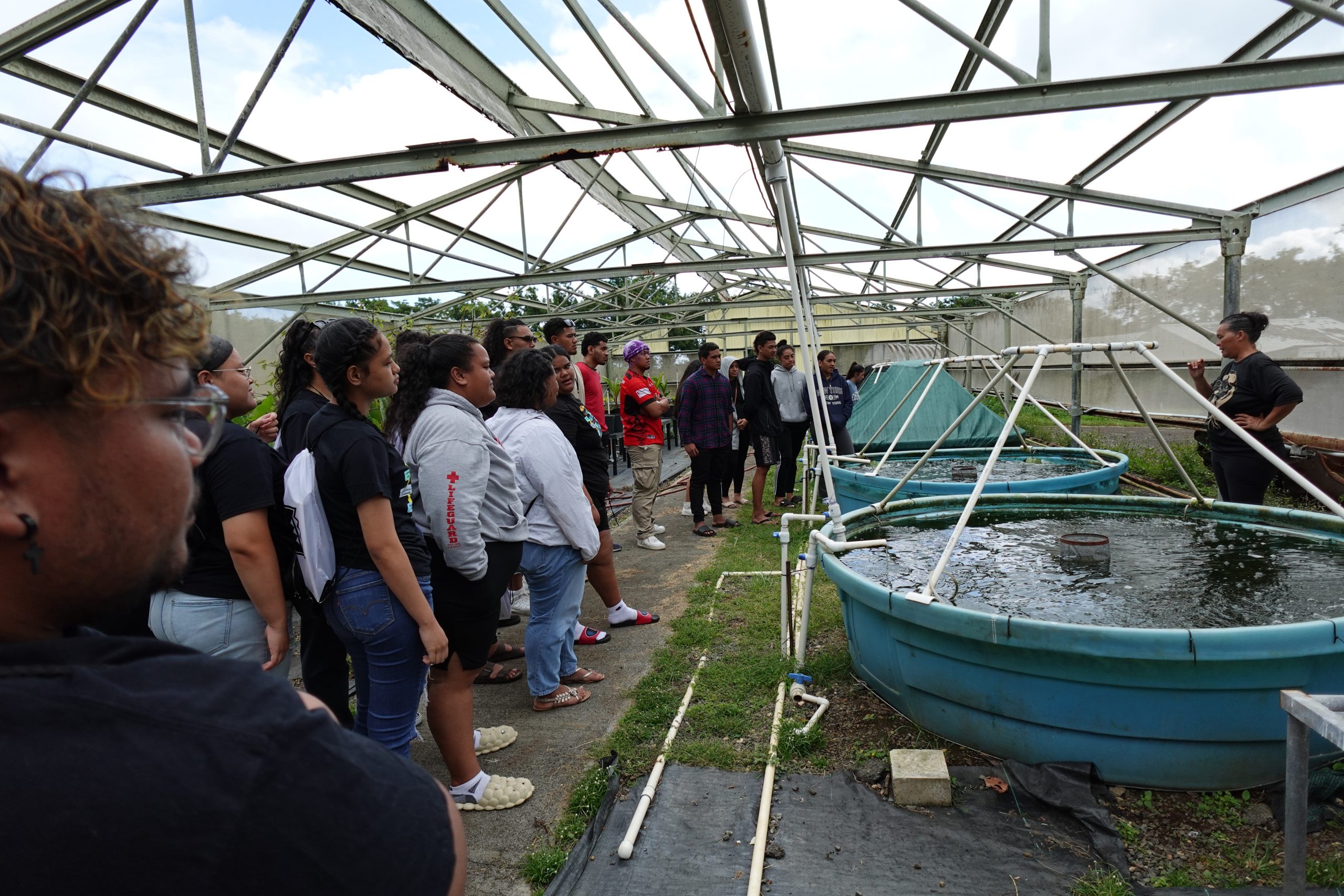 The COVID-19 pandemic showed the huge differences in health, income, and education among PIS in Hawai'i. PIS have been left out and left behind and represent one of the fastest-growing racial/ethnic populations in Hawai'i. Still, they experience ongoing difficulties in accessing higher education at the University of Hawai'i (UH) at Mānoa (UHM) and the UH community colleges (UHCC). The primary problems for PIS are academic readiness and educational equality.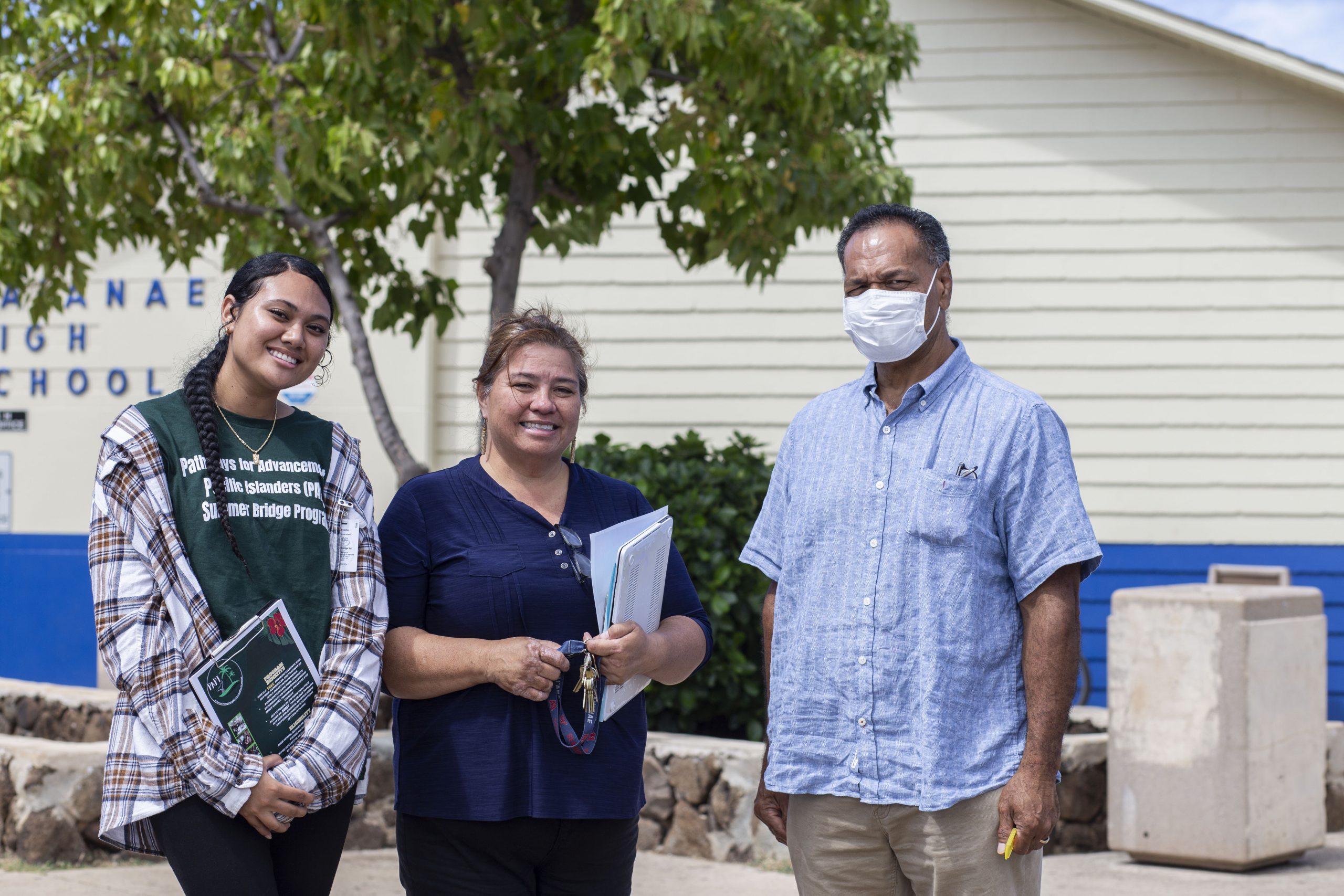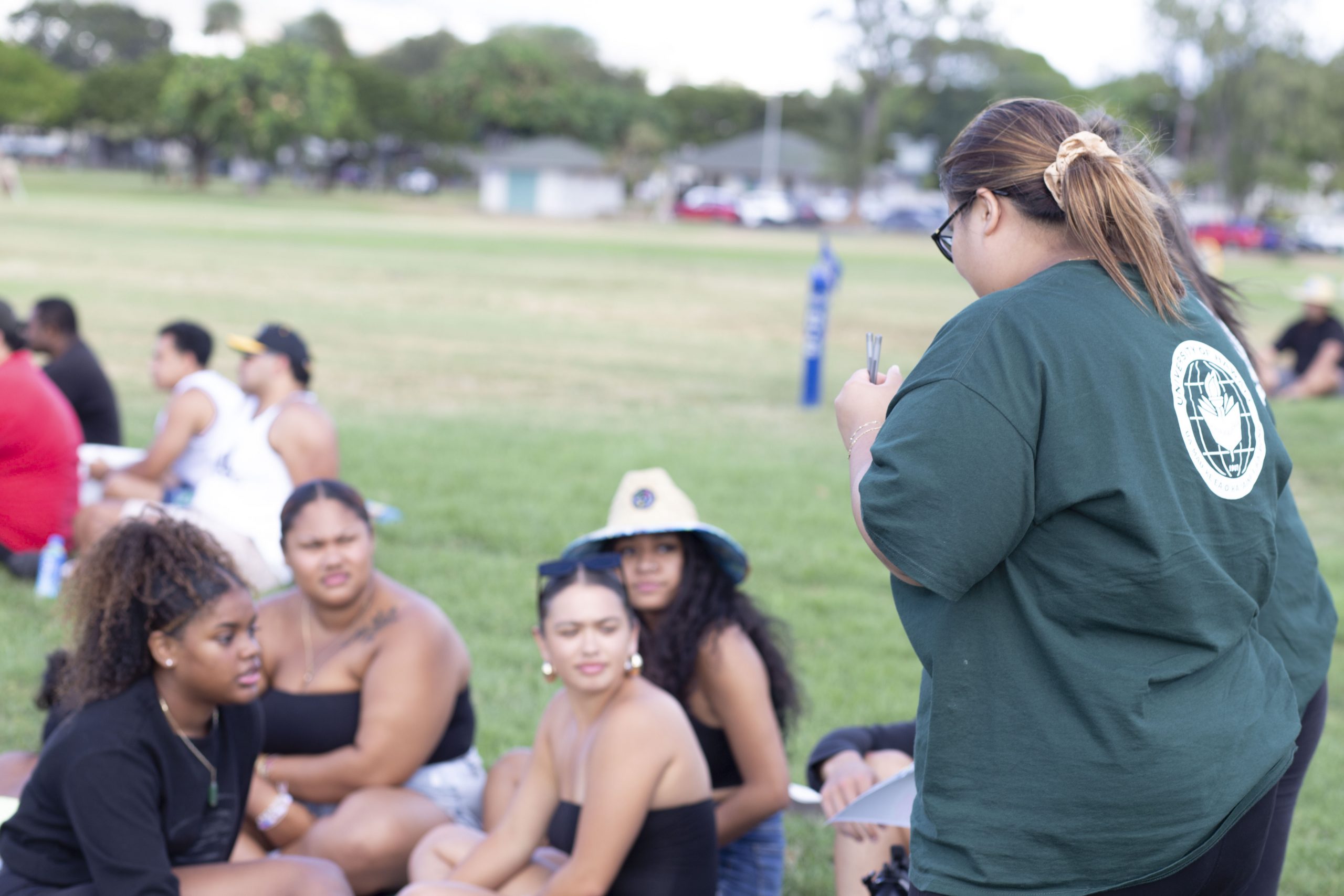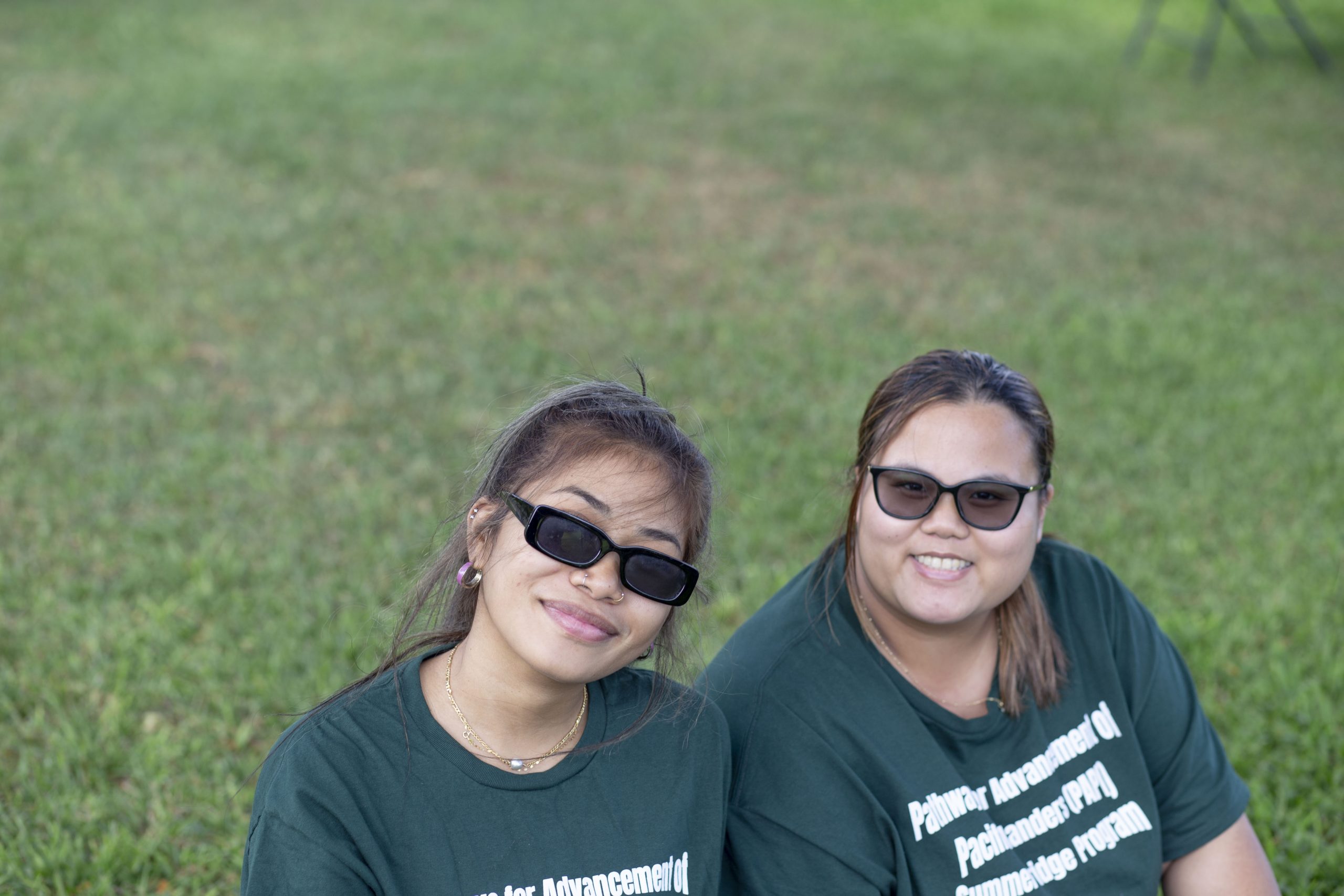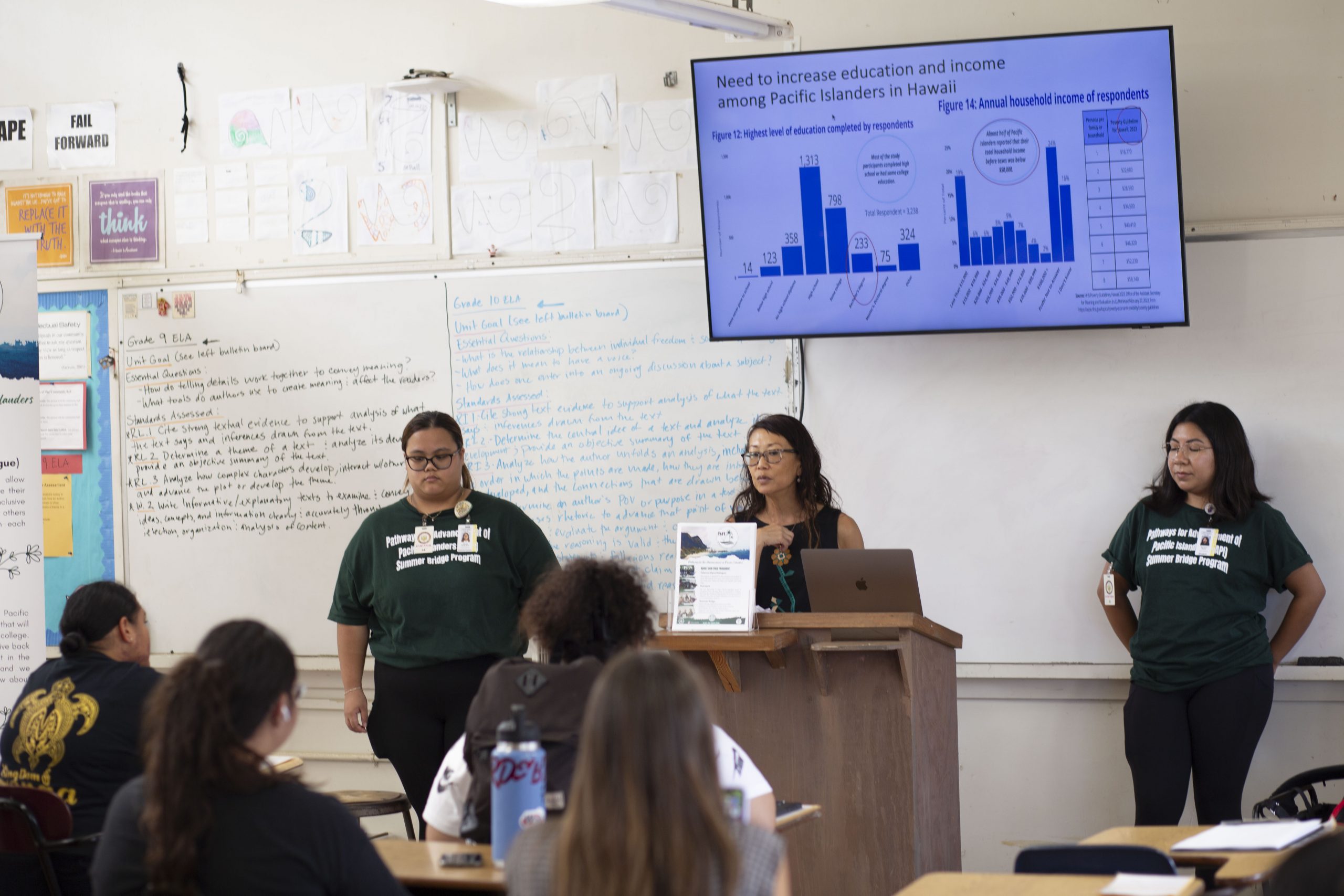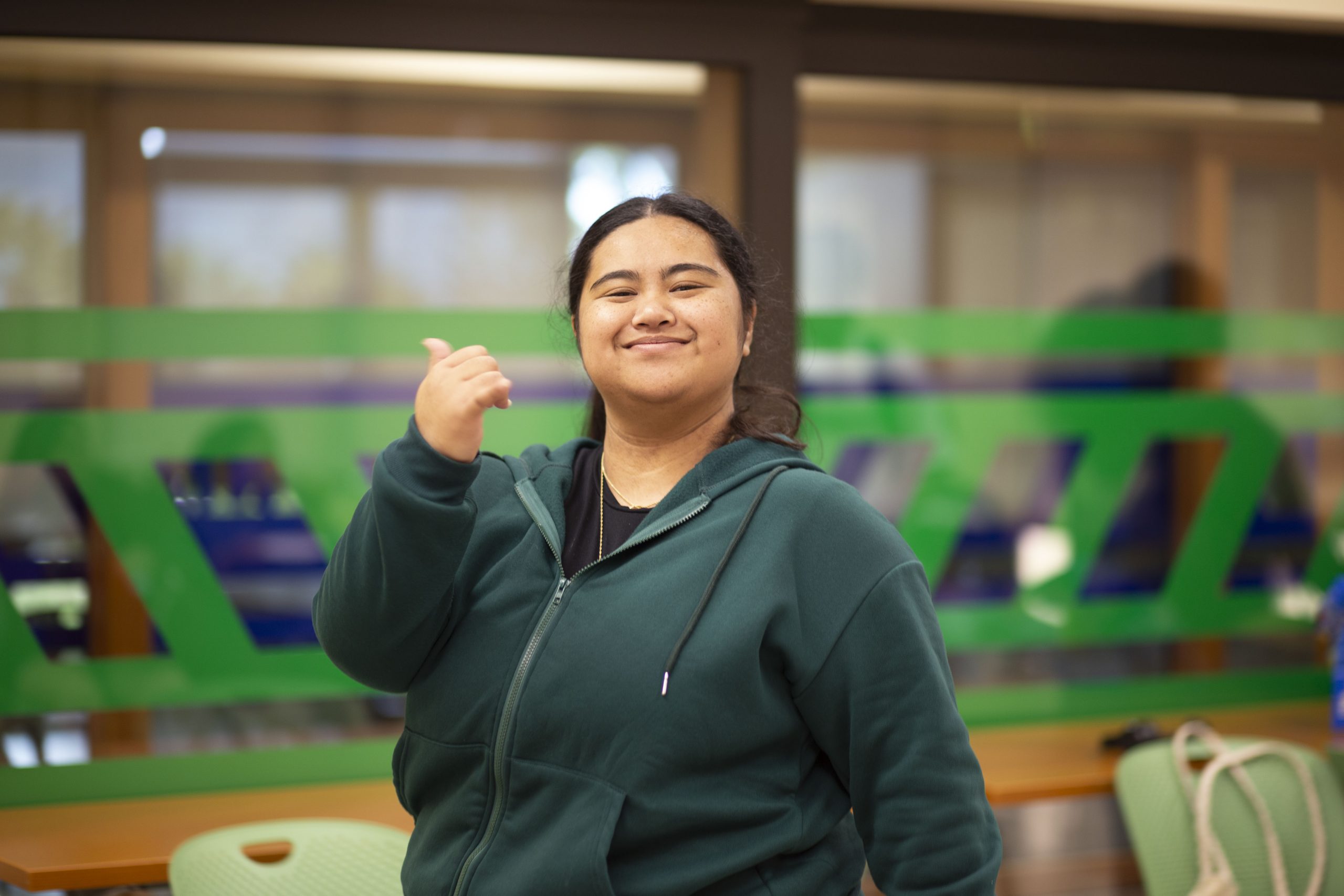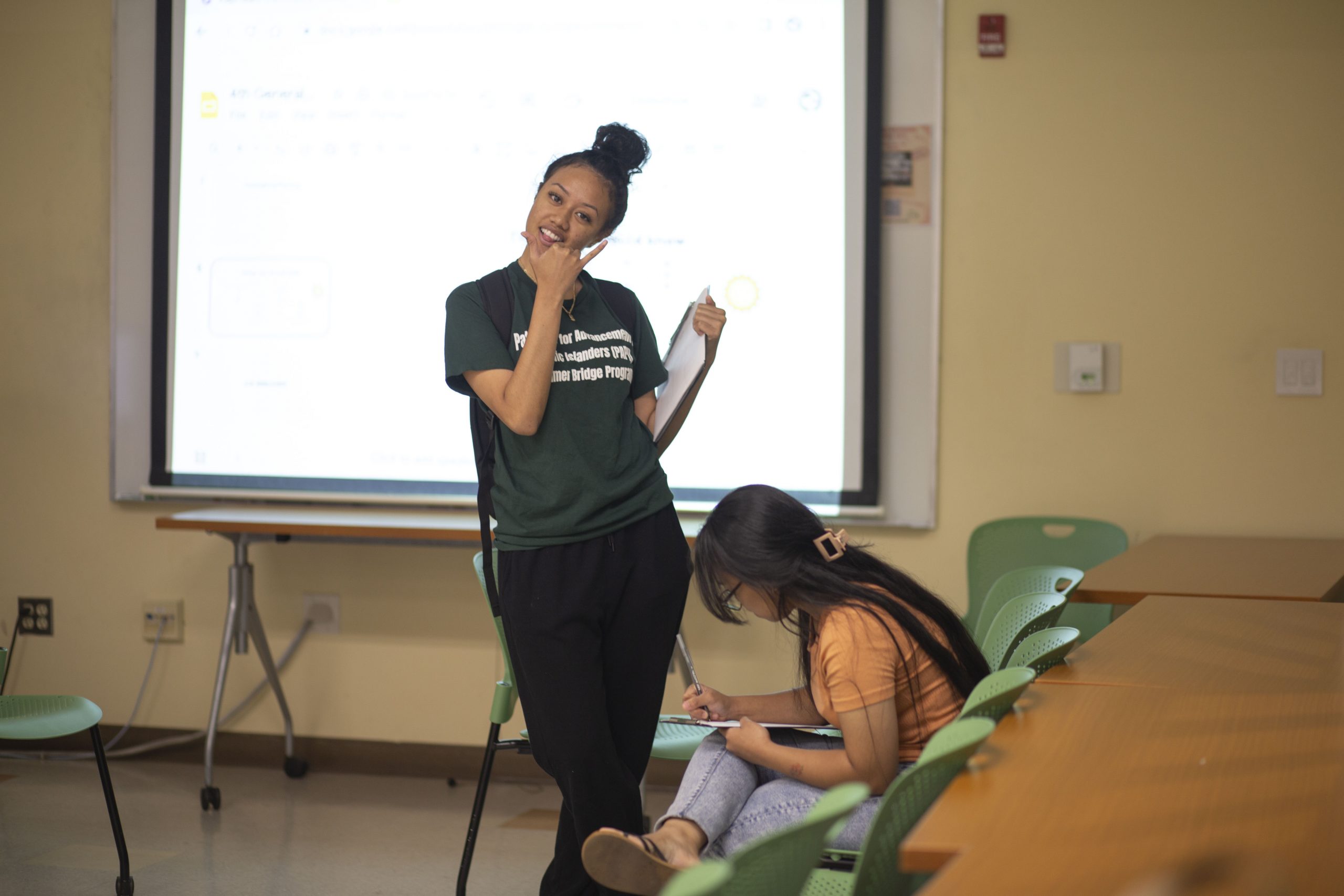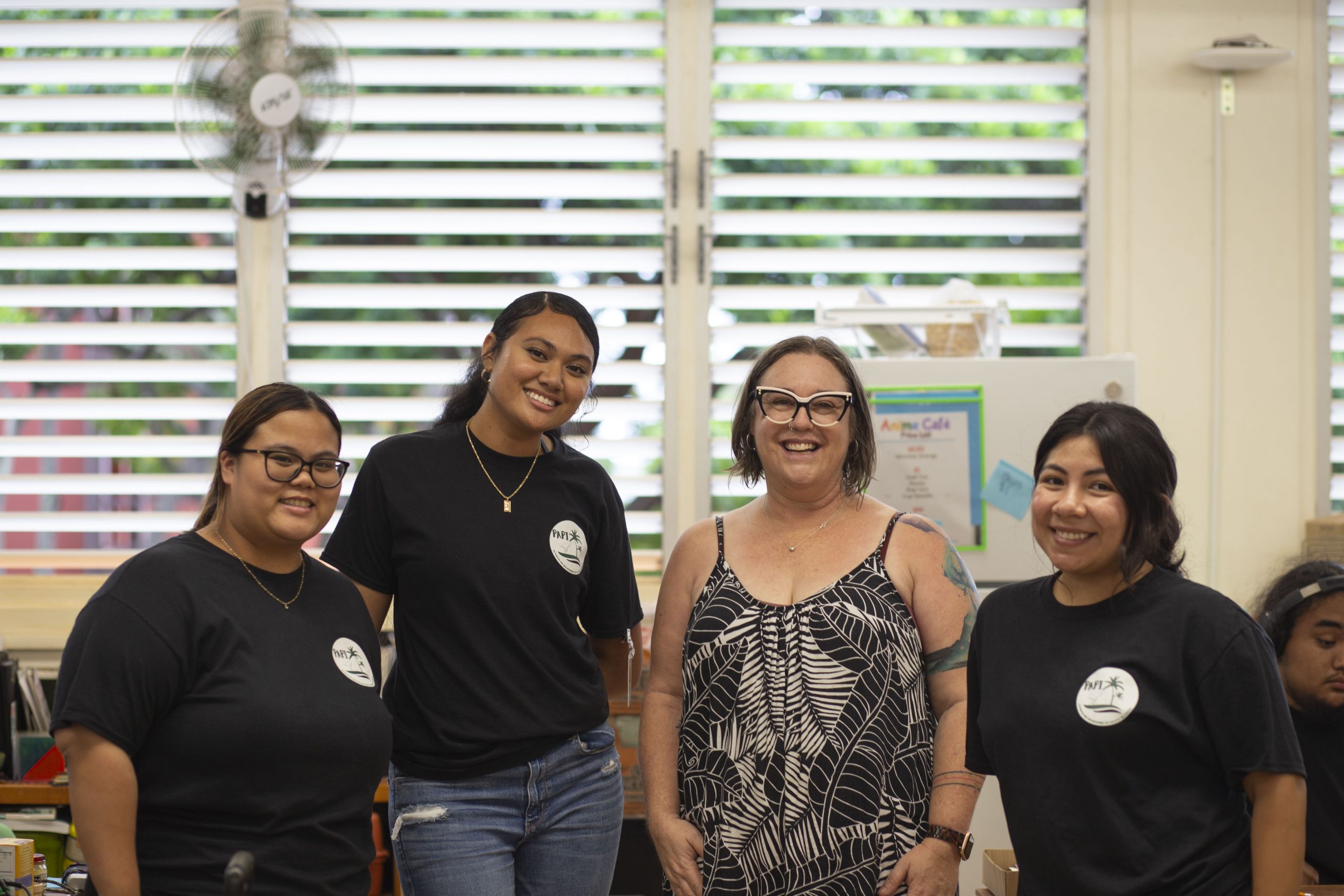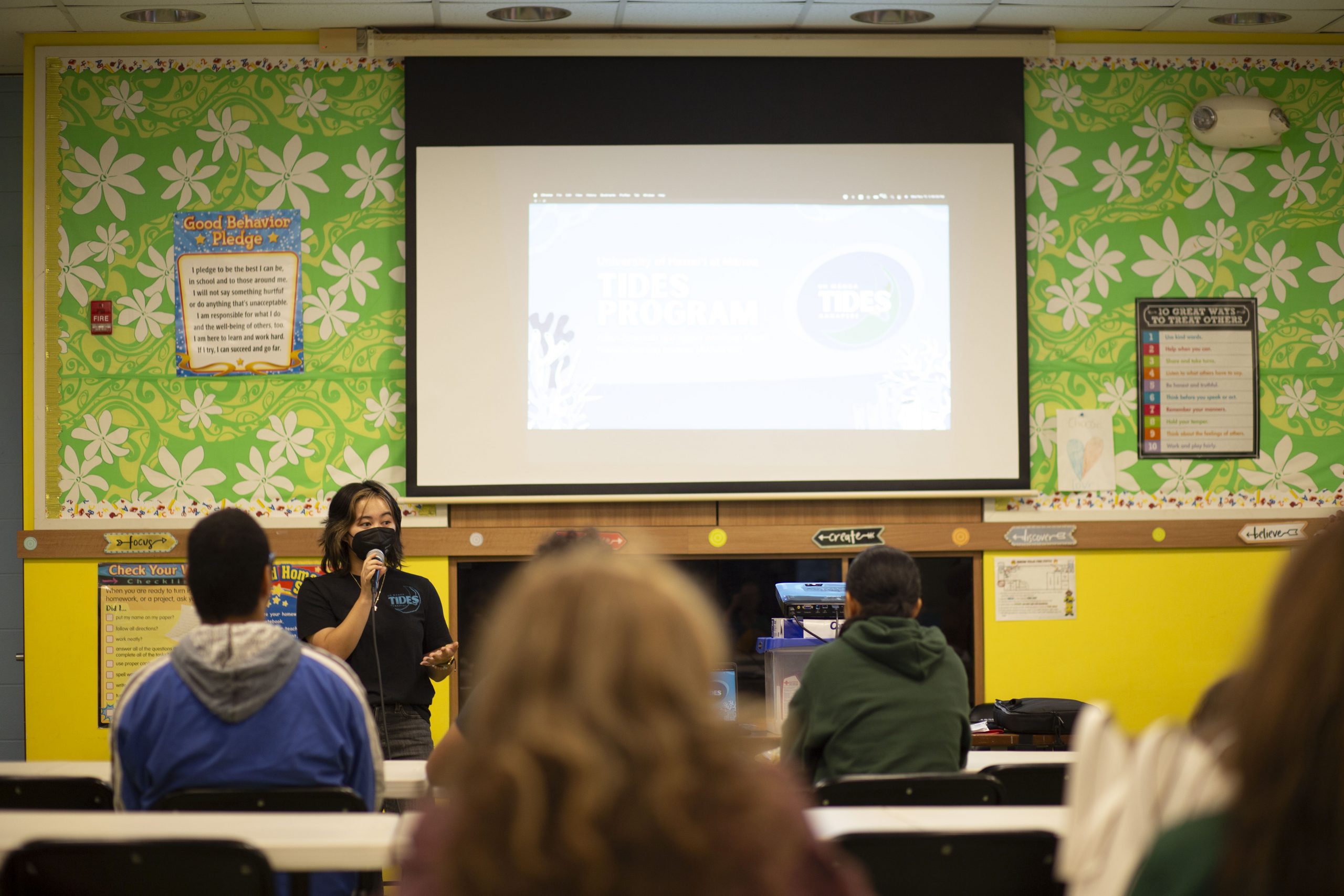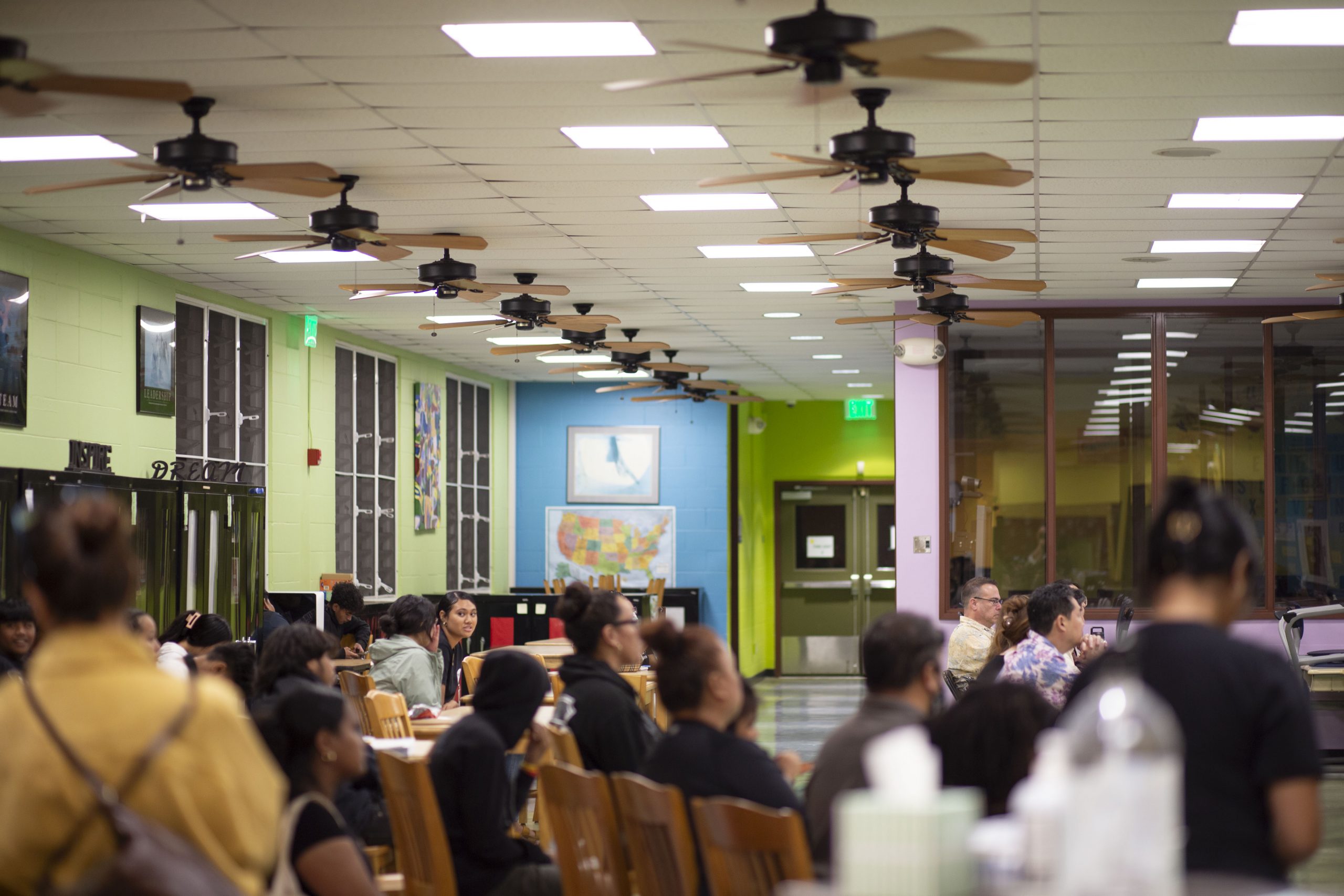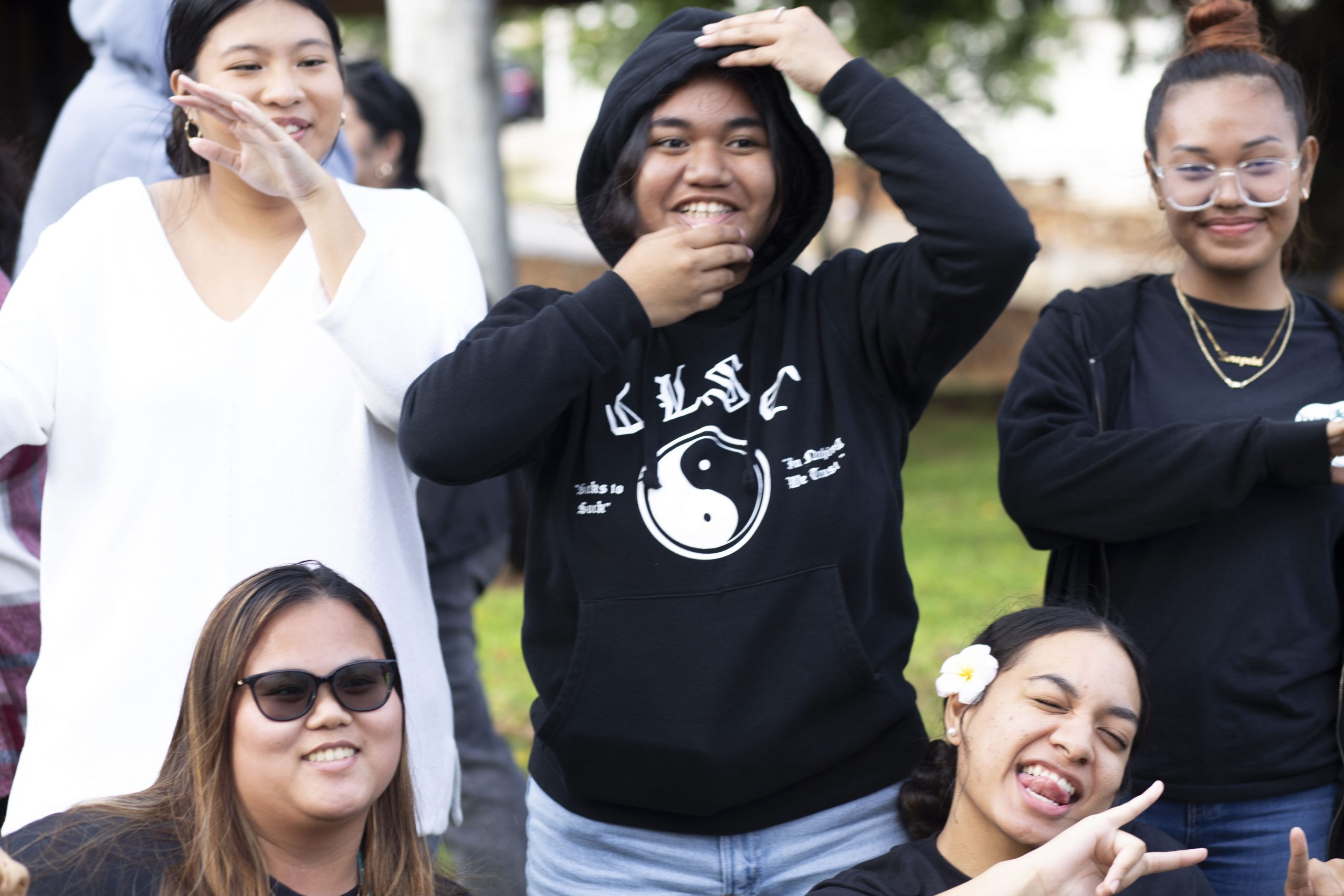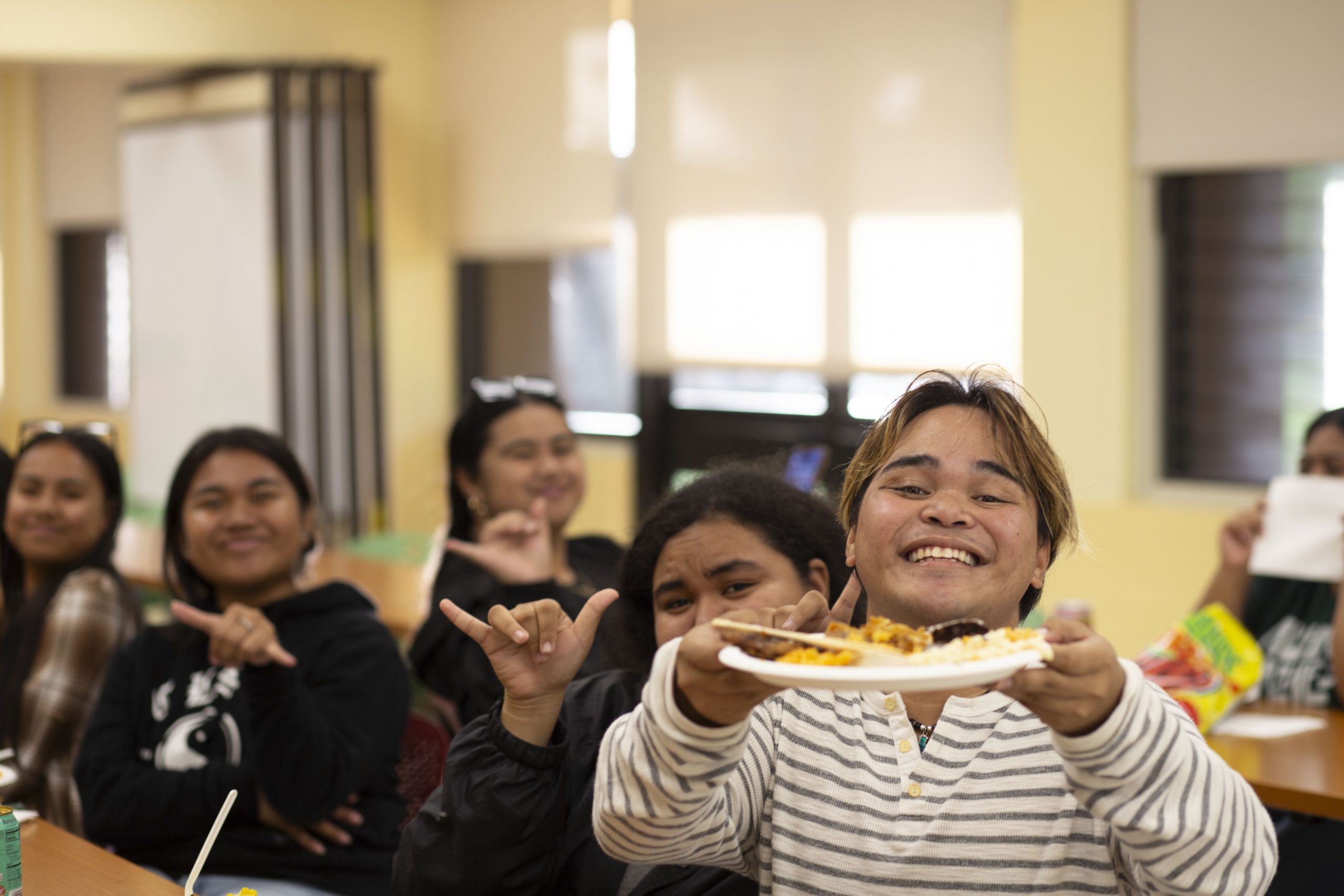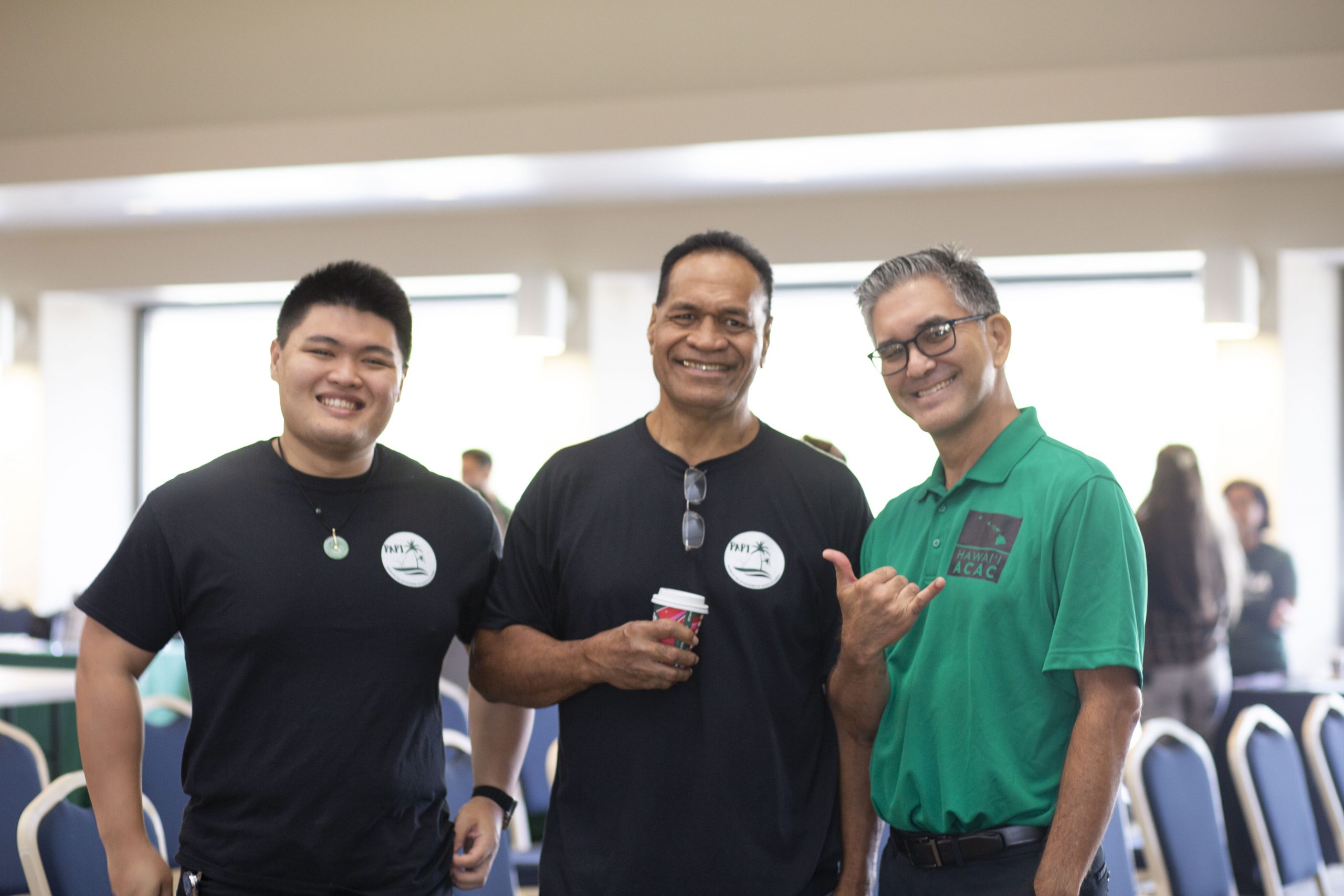 With the support of the UHM Vice Provost's Strategic Investment Initiative, the PAPI Program has compiled both outreach services as well as the summer bridge program. This new summer bridge program started in 2023 and is mainly for PIS Senior high school (HS) and UHCC students. The program provides an opportunity to introduce STEMM-related (Science, Technology, Engineering, Mathematics, and Medicine) subjects and career pathways. Students will visit the UHM campus for a dorm-stay program, explore the campus, get early exposure to academic and career resources, meet staff and faculty mentors, and to form friendships with their peers.
PAPI Outreach Services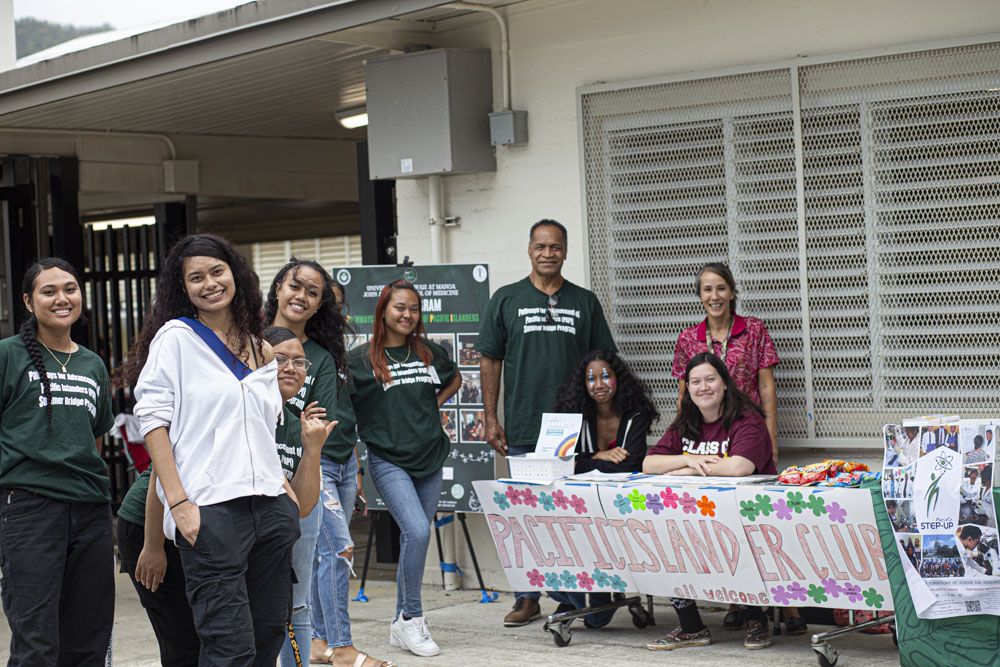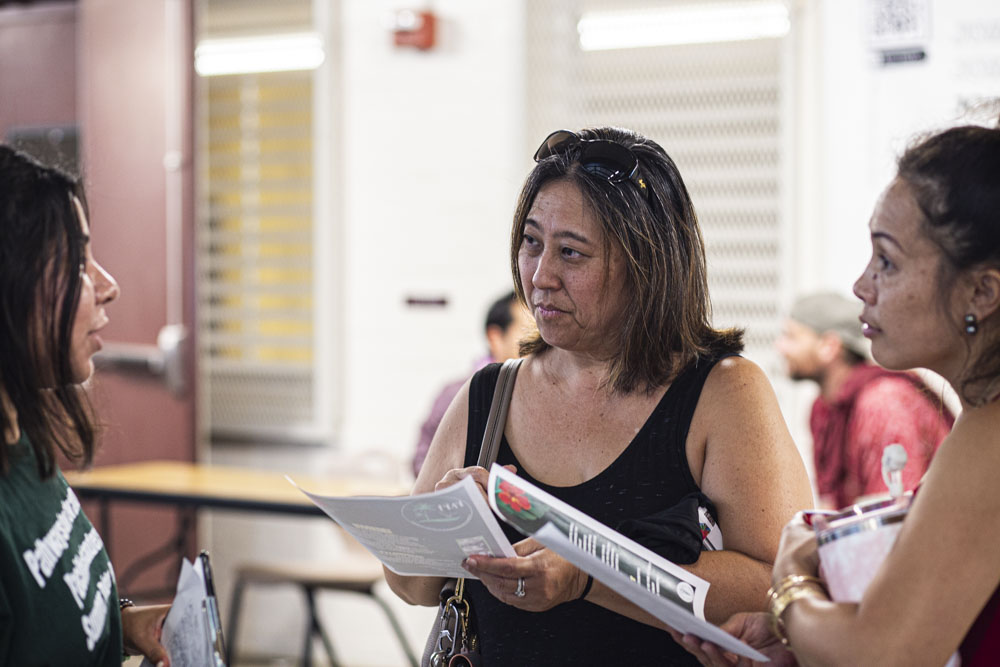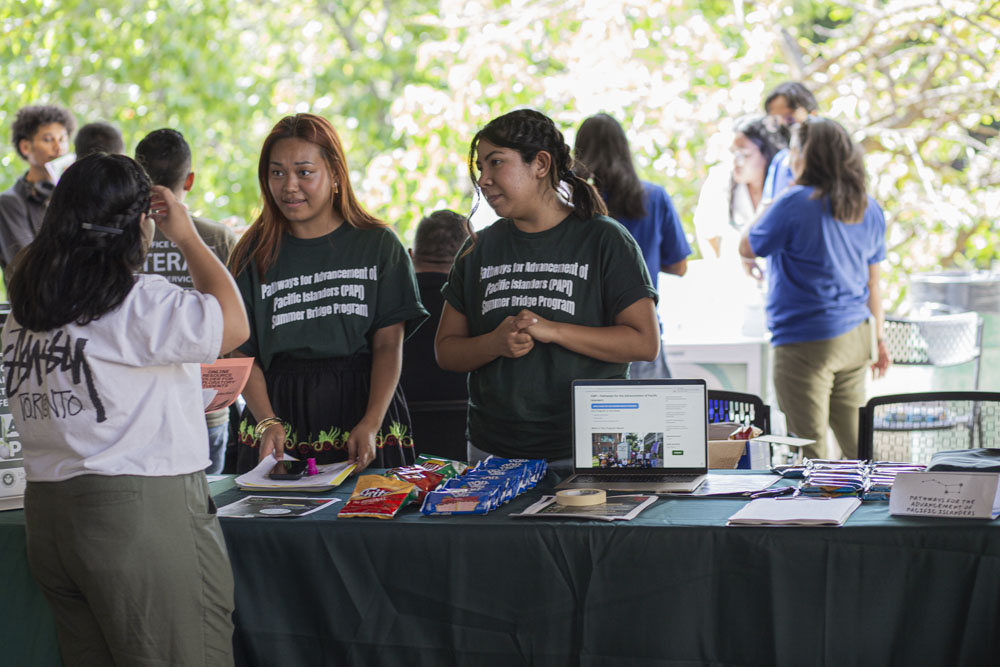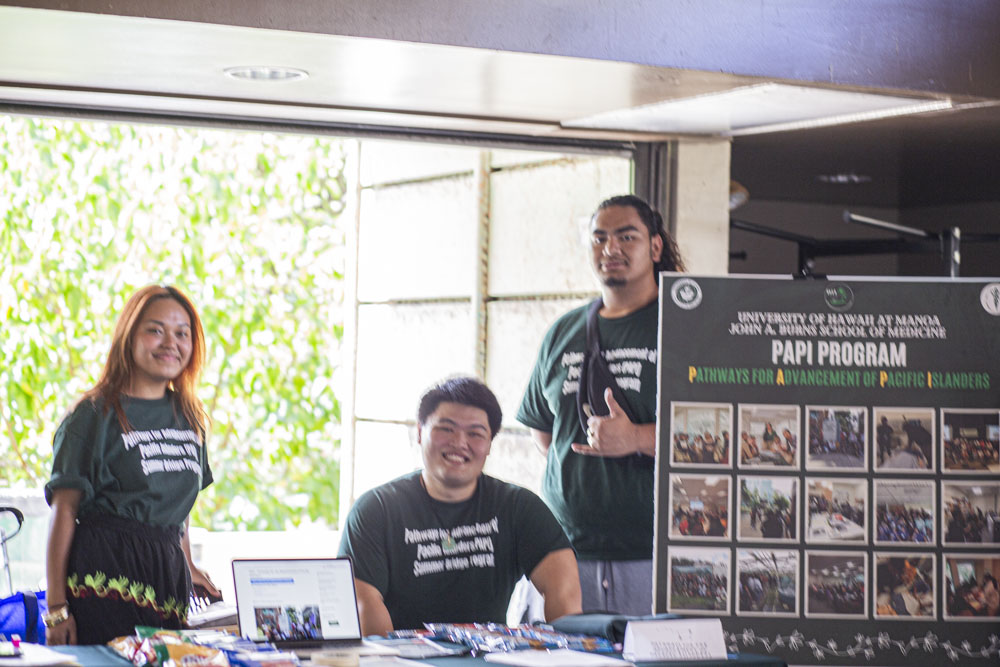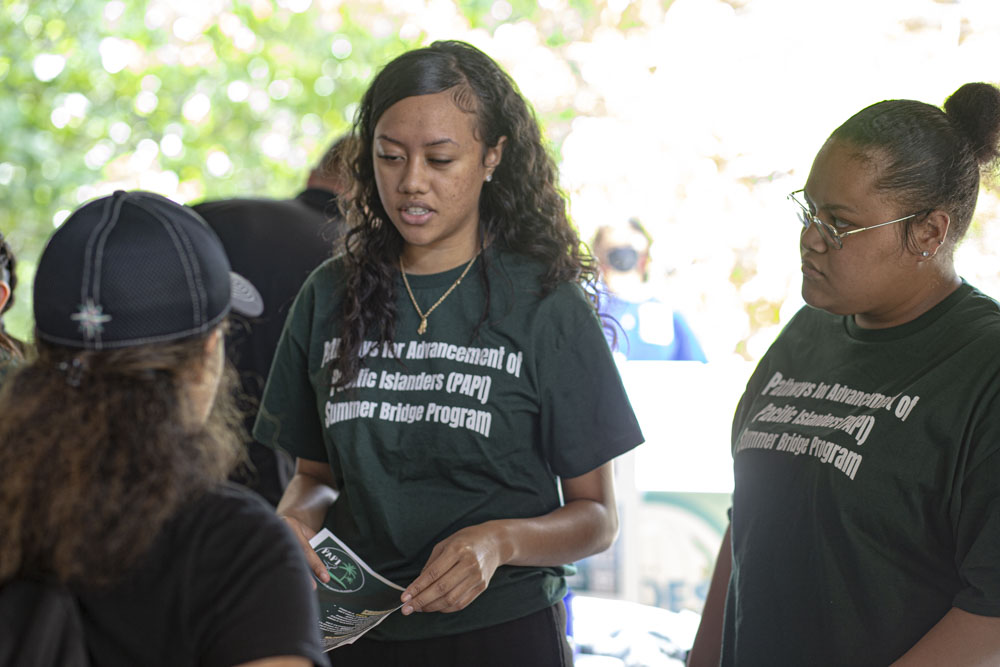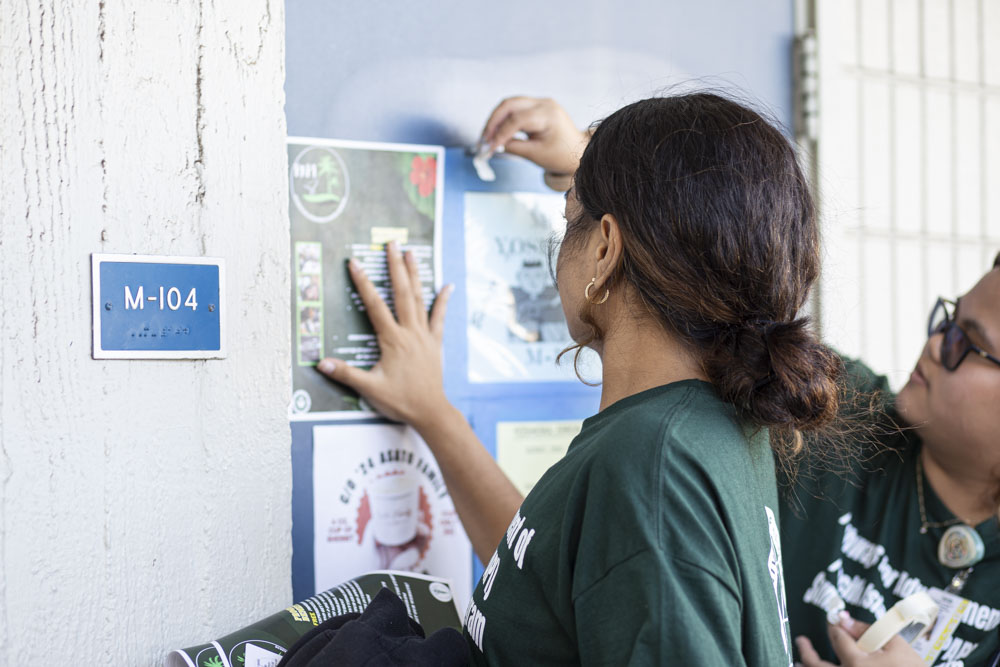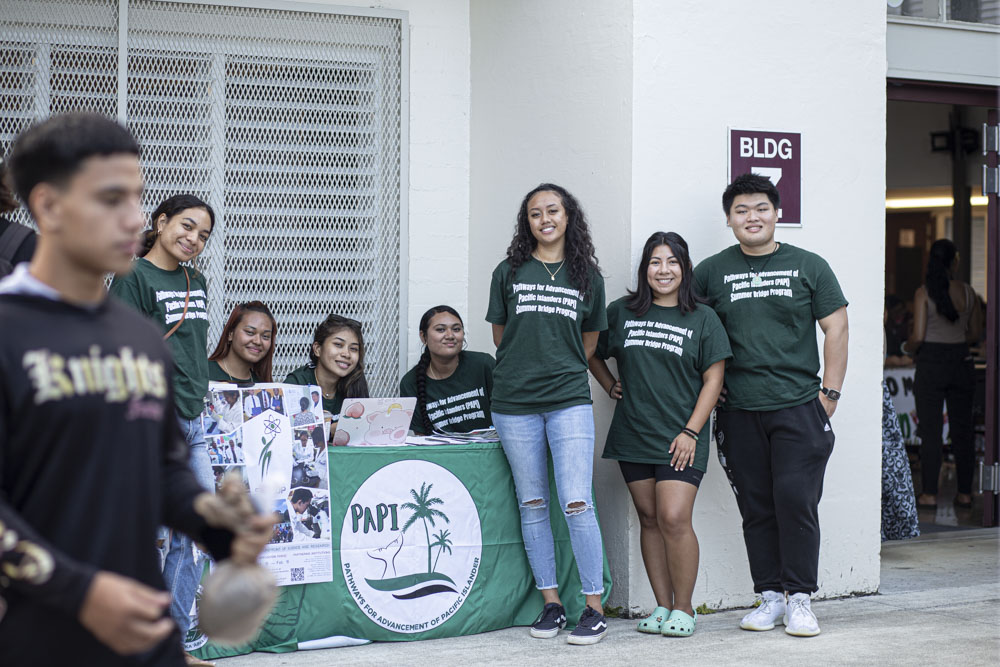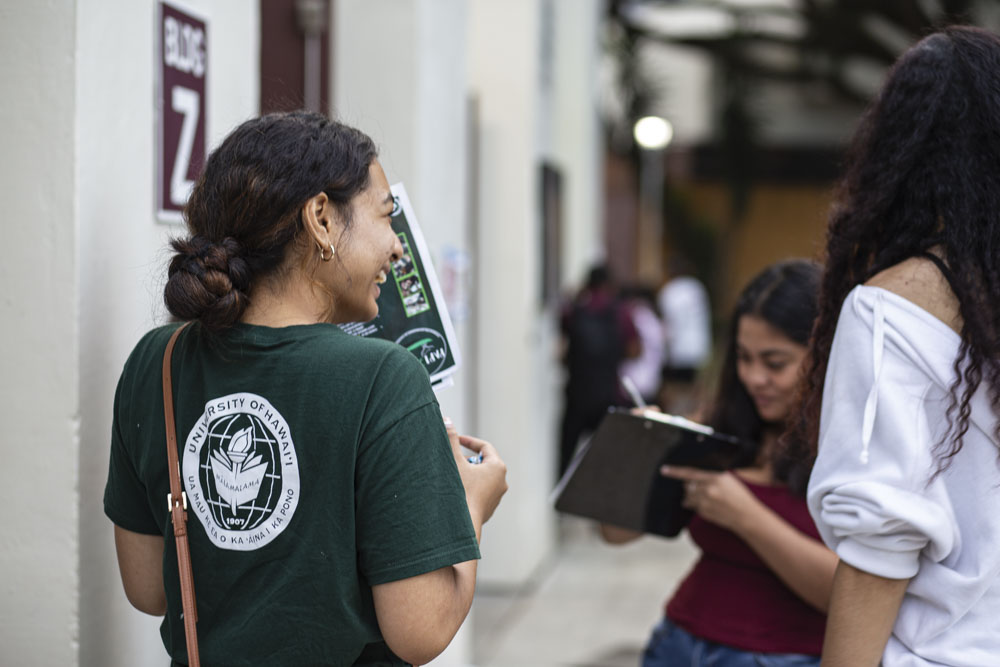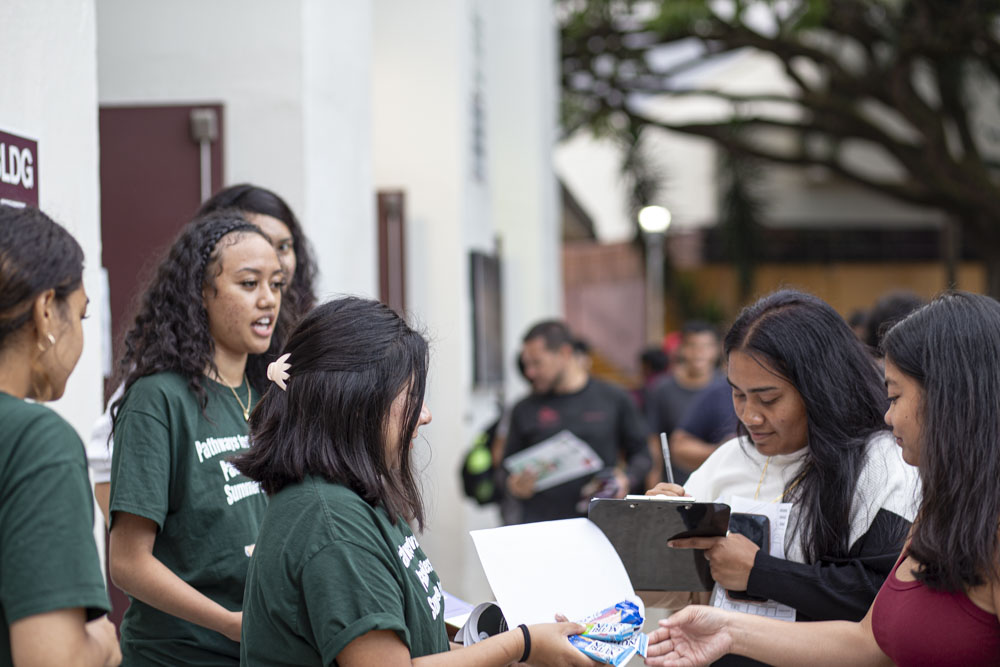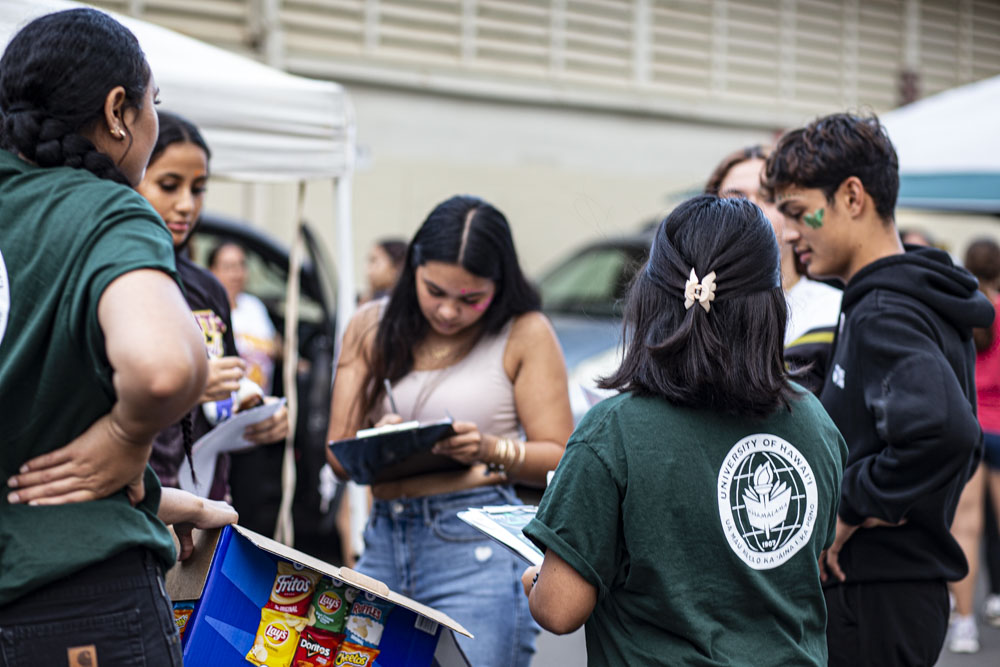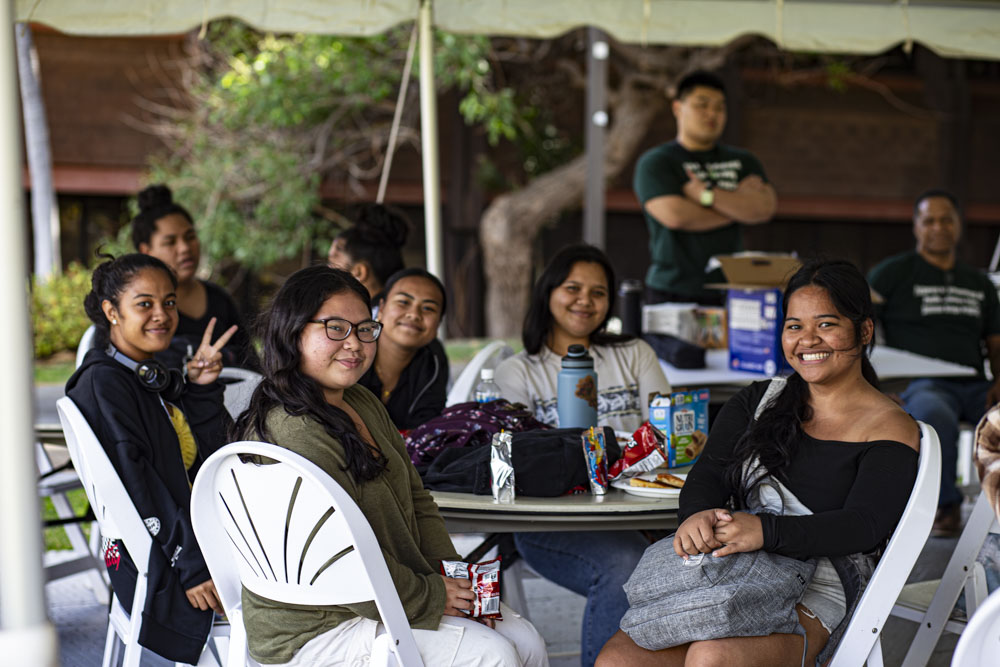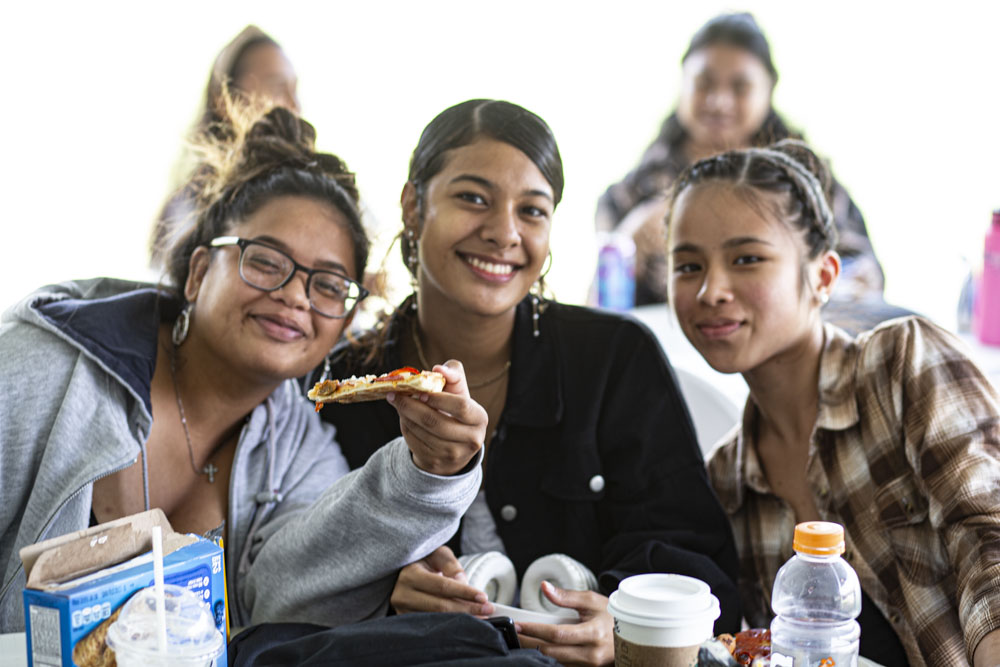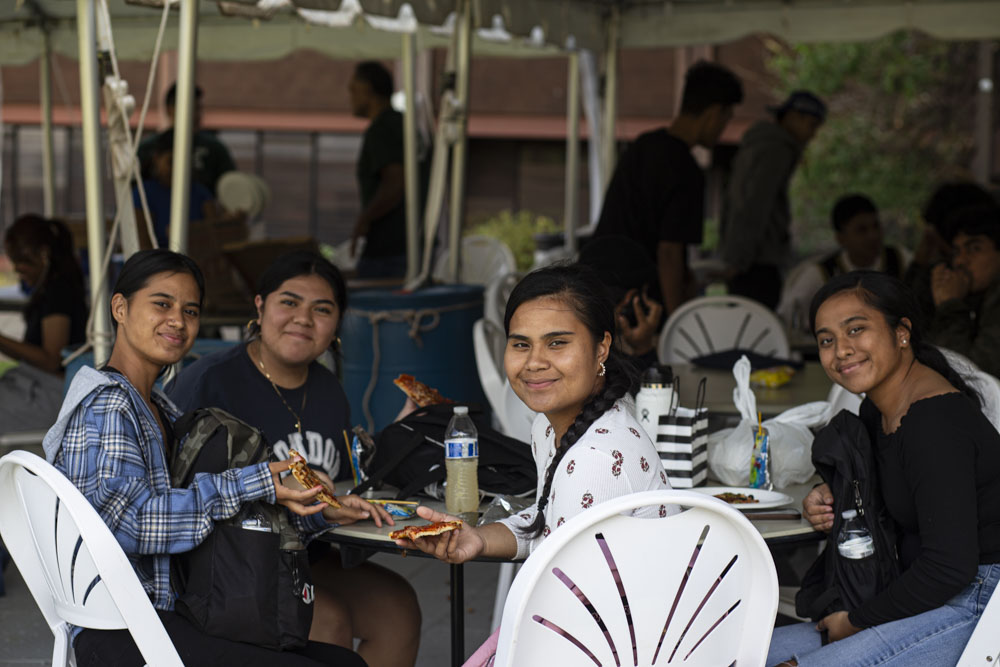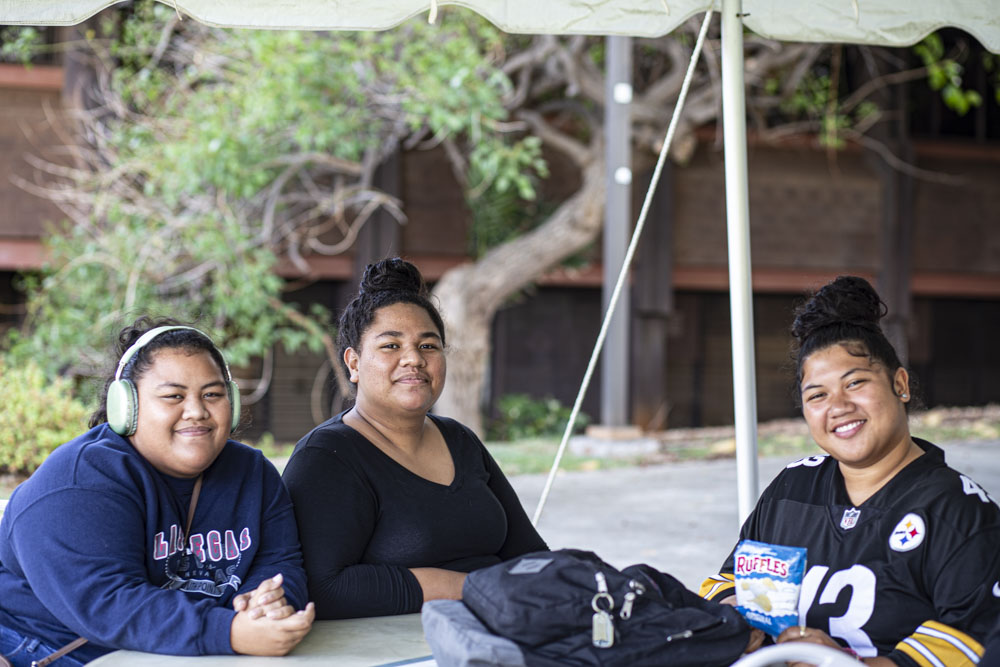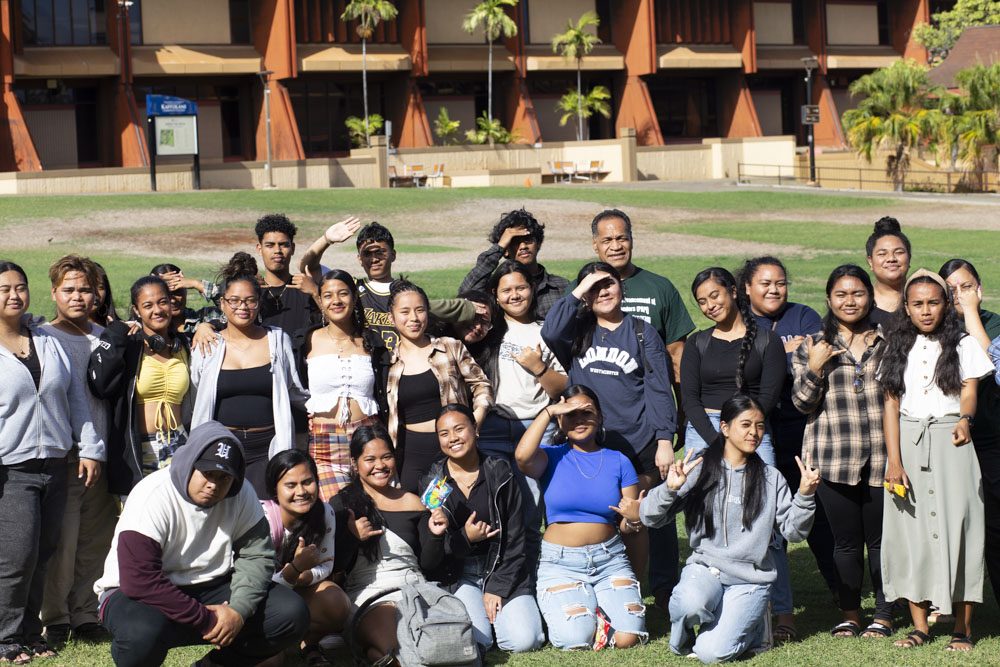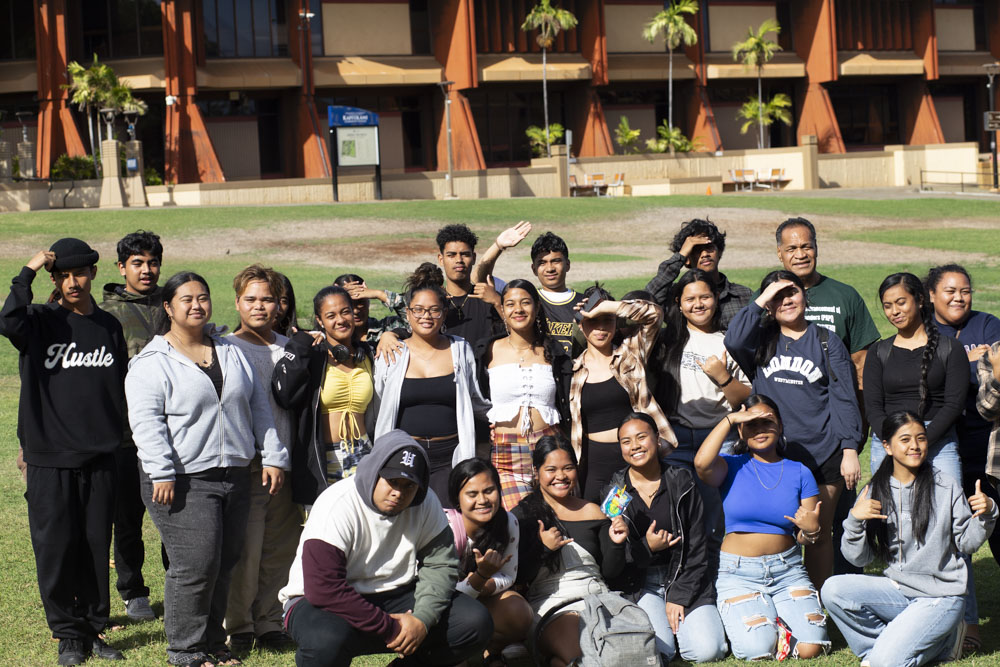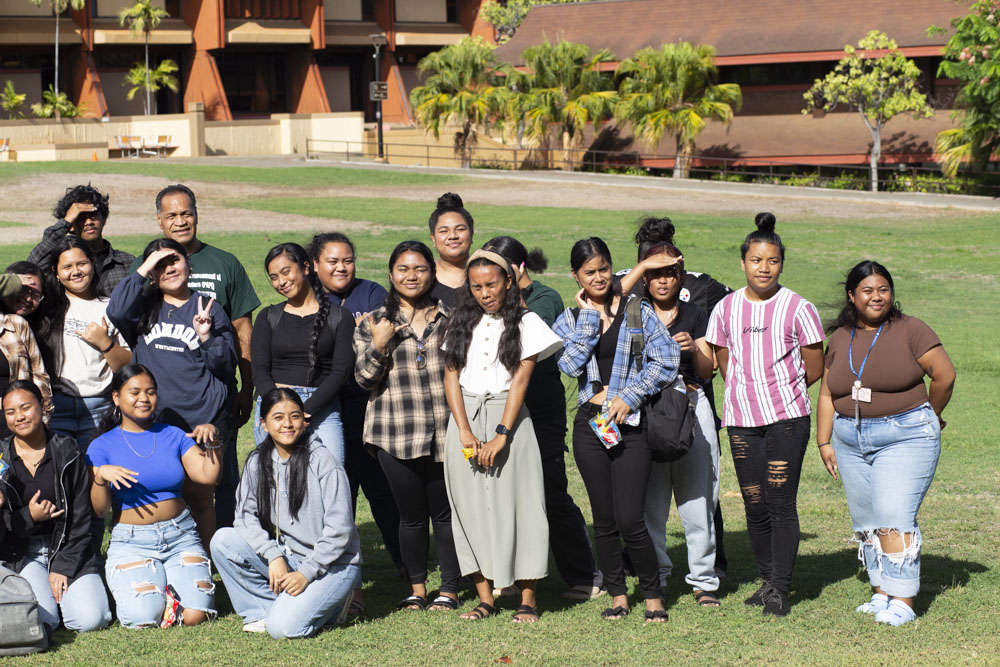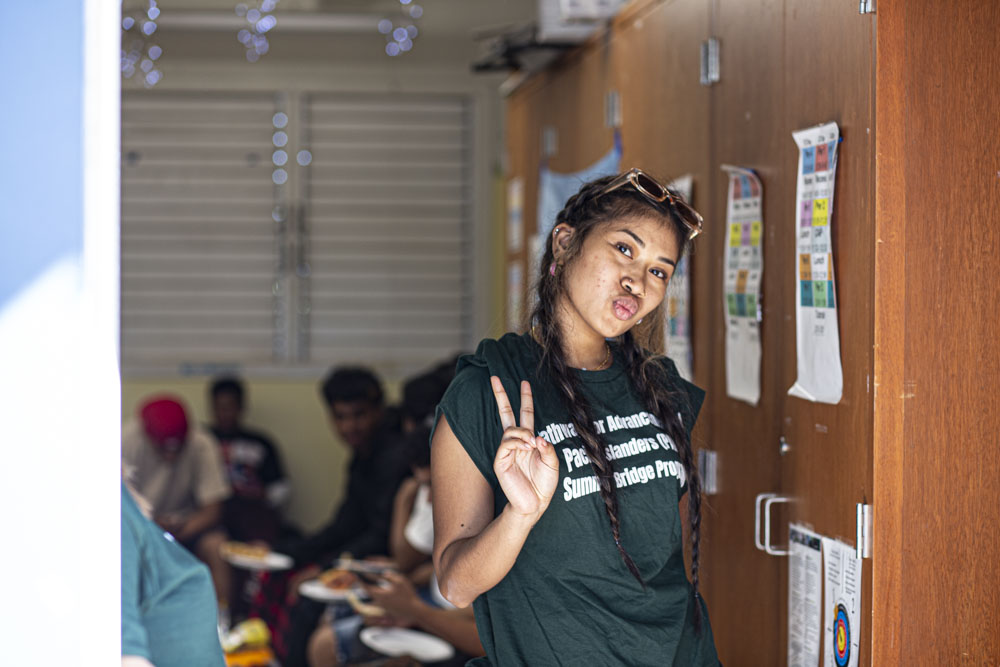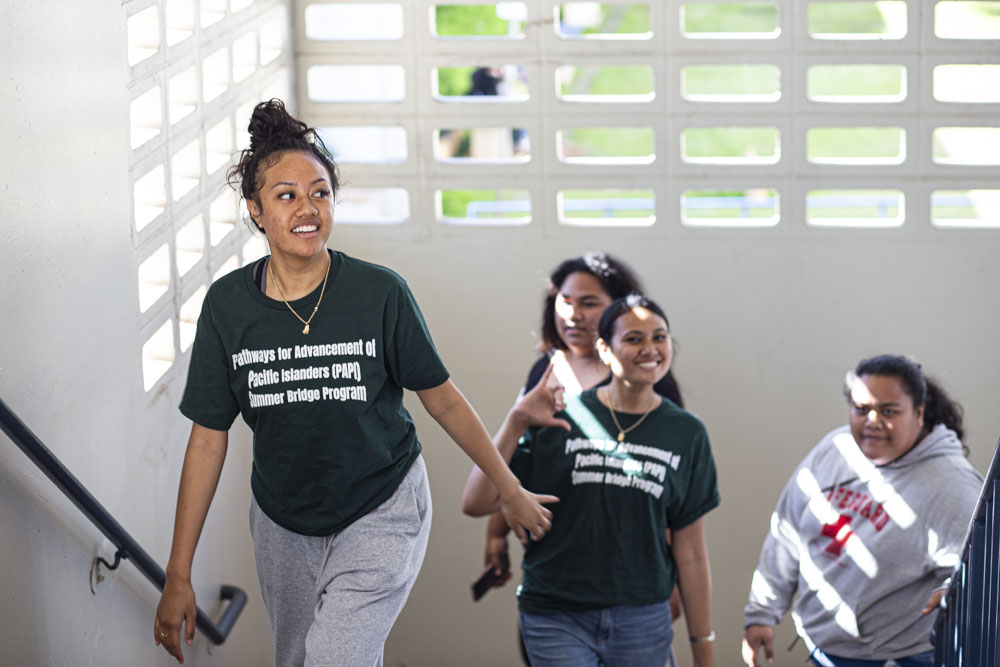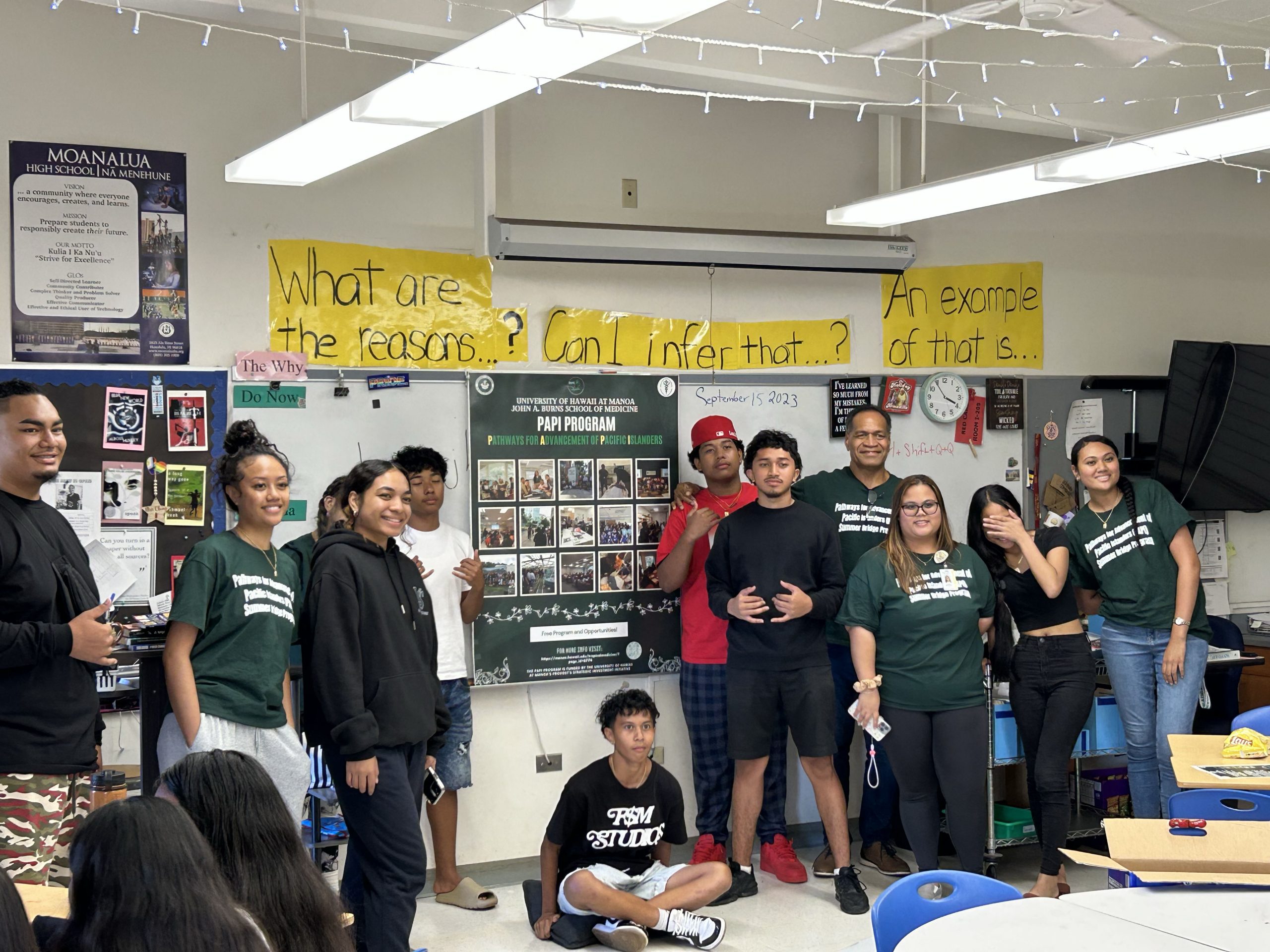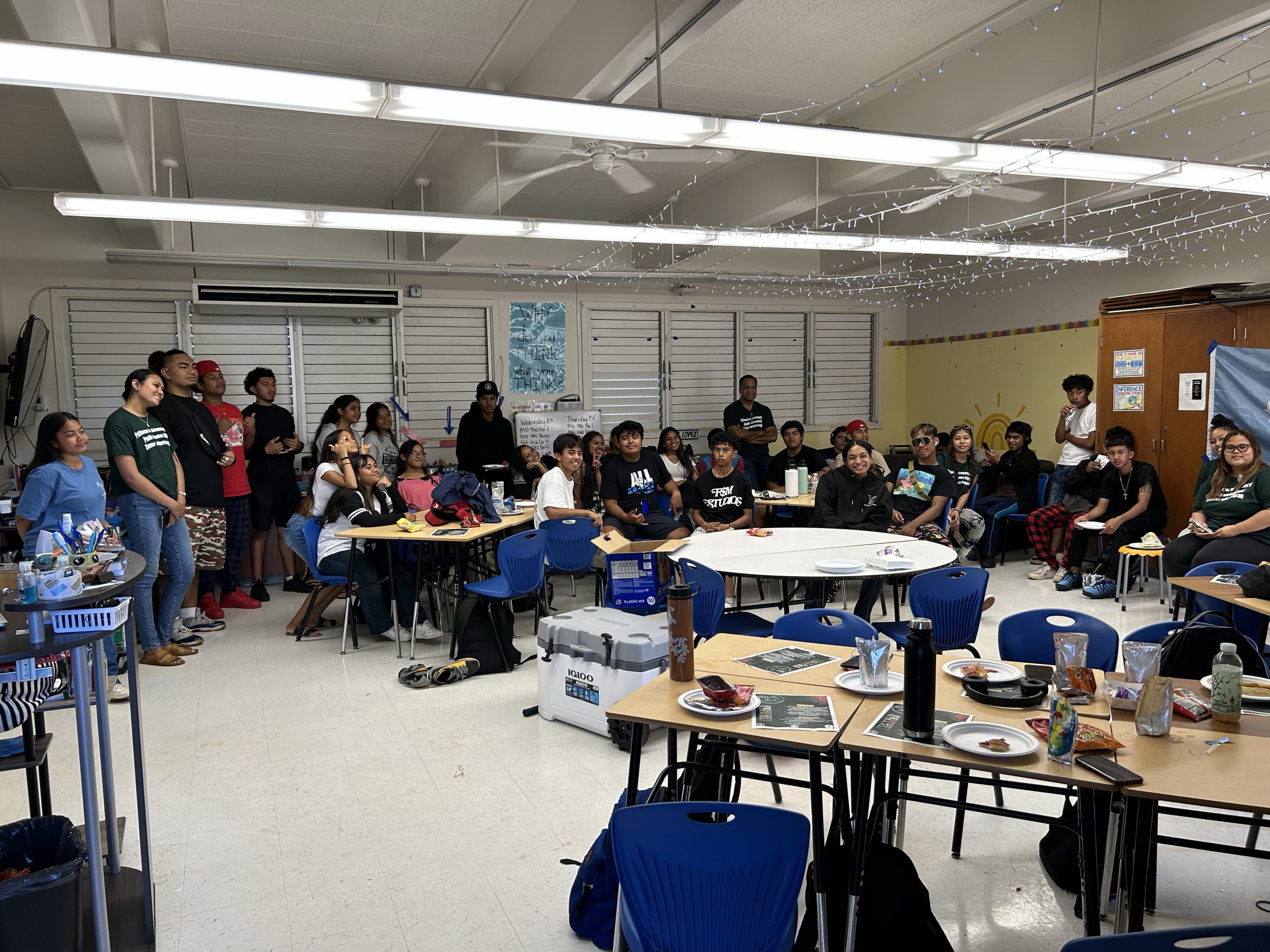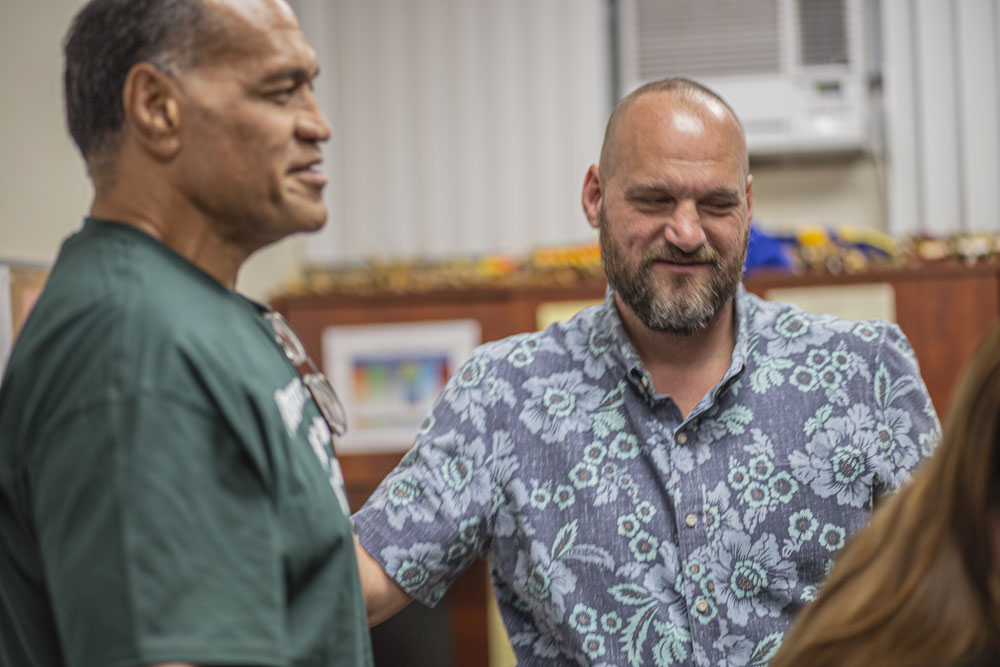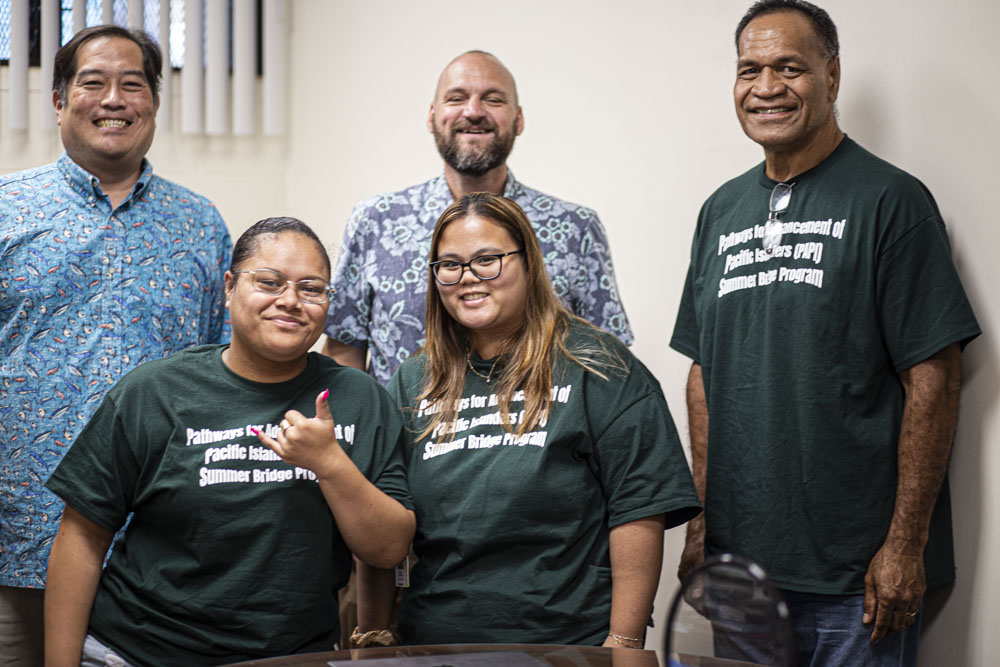 The PAPI Student Outreach Services is a program funded by the University of Hawai'i at Manoa in collaboration with various university departments and the PAPI program. This program aims to provide services dedicated to Pacific Islanders to help them thrive and excel in academics and STEMM-related subjects. Through this service, students will have access to an array of programs that cater to, but are not limited to:
Financial Aid
Teaching Assistant Services
If you'd like to apply for these services, please use the link below to sign up. For more details, please contact Dr. Pakieli Kaufusi at pakieli@hawaii.edu.
What is the Summer Bridge Program?
2023papi_vc_52938798261_o
2023papi_vc_52938945234_o
2023papi_vc_52939252768_o
2023papi_vc_52938200947_o
2023papi_vc_52938798026_o
2023papi_vc_52938797561_o
2023papi_vc_52938797816_o
2023papi_vc_52939251663_o
2023papi_vc_52938200427_o
2023papi_vc_52938200142_o
2023papi_vc_52938797466_o
2023papi_vc_52938942809_o
2023papi_vc_52938942809_o
2023papi_vc_52938942714_o
2023papi_vc_52939249273_o
2023papi_vc_52938197902_o
2023papi_vc_52938941794_o
2023papi_vc_52939249153_o
2023papi_vc_52938197727_o
2023papi_vc_52938794806_o
2023papi_vc_52938197607_o
2023papi_vc_52938794751_o
2023papi_vc_52939184140_o
2023papi_vc_52939184235_o
2023papi_vc_52938197357_o
2023papi_vc_52939248648_o
2023papi_vc_52938197412_o
2023papi_vc_52938197482_o
2023papi_vc_52938794561_o
2023papi_vc_52938794461_o
2023papi_vc_52939184055_o
2023papi_vc_52939183810_o
2023papi_vc_52938794121_o
2023papi_vc_52938794281_o
2023papi_vc_52938941164_o
2023papi_vc_52939183430_o
2023papi_vc_52939248218_o
2023papi_vc_52938941009_o
2023papi_vc_52938196932_o
2023papi_vc_52938941019_o
The PIS HS and UHCC students will be introduced to Faculty from the following departments and programs:
John A. Burns School of Medicine (JABSOM)
Office of Multicultural Student Services (OMSS)/Student Equity, Excellence & Diversity (SEED)
Student Academic Success/Online Learning Academy (OLA)
College of Natural Sciences (CNS)
College of Engineering (ENG)
Thompson School of Social Work and Public Health (TSSWPH) and more!
The HS and UHCC students will also be put into small groups or teams and produce a quality presentation. At the closing awards night, students will be presented with stipend awards.
Eligible HS and UHCC students will be placed in UHM dormitories during the one-week program. This is an excellent opportunity to explore the UHM campus, visit different colleges, and meet with faculty.
Students who are interested must meet the following requirements:
PIS HS and UHCC students interested in STEMM fields who have demonstrated independence, creativity, and an aptitude for learning are especially encouraged to apply.
PIS HS students in their junior or senior years attending a public high school on any of the Hawaii islands OR any University of Hawaii community college student.
US citizens and permanent residents.
At least 18 years of age before the program starts.
(no exceptions)
This upcoming 2024 Summer Bridge Program will begin between:
June 02, 2024 – June 08, 2024
PAPI Job Opportunities
The PAPI Program is hiring students to serve as teaching assistants or graduate assistants. The eligible students should be currently enrolled in the University of Hawai'i at Manoa or a University of Hawai'i Community Colleges (UHCC) and are interested in providing teaching assistant services for the program. Qualifications include students who excel in STEMM-related subjects that can be delivered to students in the Pacific Islander (PI) community who need help preparing for their academic success. If you are interested, please get in touch with Dr. Pakieli Kaufusi at pakieli@hawaii.edu.
Who is Paying for This?
The UHM Provost's Strategic Investment Initiative supports the PAPI Summer Training Program.
PAPI Staff
Dr. Pakieli H. Kaufusi, Program Director (Email: pakieli@hawaii.edu, Office phone: 808-692-1647, Cell phone: 808-203-4466)
Dr. Angela Sy, Program Administrator (Email: sya@hawaii.edu, Office phone: 808-692-1608)
Cody Chun, Program Coordinator and Administrative Coordinator (Email: chunco@hawaii.edu)
Jaymie Bilog-Mina, Program Coordinator and Administrative Coordinator (Email: jaymiebm@hawaii.edu)
Roxanna Reyes, Program Coordinator and Resources Specialist (Email: rreyes9@hawaii.edu)
Jennifer Kaufusi, Administrative Assistant (Email: jkaufusi@hawaii.edu)
Stacey Taufoou, Outreach Coordinator and Social Media Coordinator (Email: staufoou@hawaii.edu)
Binasia Joseph, Outreach Assistant (Email: binasia@hawaii.edu)
Bellana Hadley, Outreach Assistant (Email: bellana@hawaii.edu)
Fangailupe Uluave, Outreach Assistant (Email: fuluave@hawaii.edu)
Mele Moa, Outreach Assistant (Email: melemoa@hawaii.edu)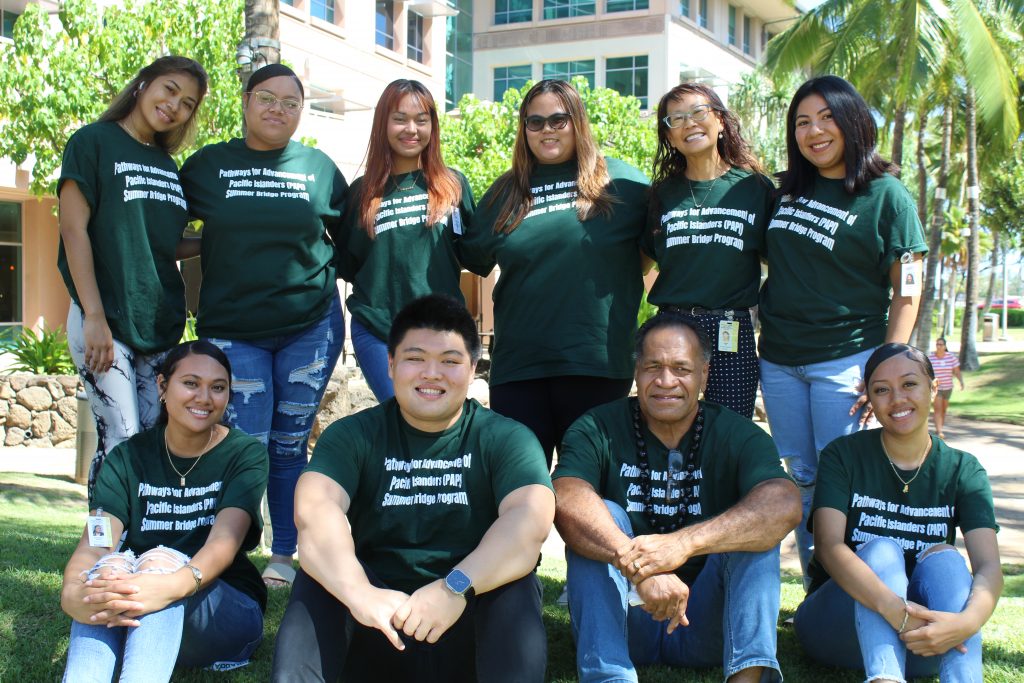 Apply using the application form below: