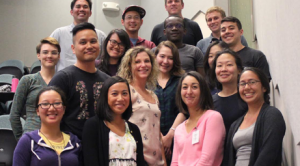 The Graduate Certificate in Tropical Medicine provides post-baccalaureate students and health professionals with a strong foundation in tropical infectious disease microbiology and immunology. Graduates with a Graduate Certificate in Tropical Medicine go on to pursue careers in technical and research positions in universities, government agencies, and biotechnology companies, or use the certificate knowledge base as a foundation for PhD and MD training programs.
Certificate Eligibility
To be eligible to apply, an applicant needs to possess a bachelor's degree from an accredited US college or university, or an equivalent degree from a recognized non-US institution of higher education.
Requirements
Successful completion of the Graduate Certificate requires:
A minimum of 15 credit hours of coursework at UH Mānoa of which at least nine of which must be at the graduate level (600-700).

Passing the required courses with a grade of B or higher, and a cumulative GPA of 3.0 for all courses counted towards the certificate.

A Capstone Project.
It is expected that students will complete the certificate degree program within 2 semesters of full-time enrollment.
Certificate in Tropical Medicine Flyer
Graduate Certificate Curriculum