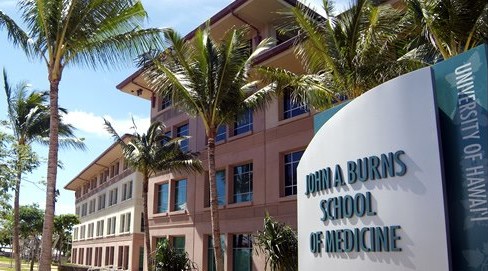 Tropical Medicine is conventionally the study of diseases that occur more commonly in the tropical regions of the world. However, in today's era of globalization and modern transportation, diseases that were once confined to the tropics have spread geographically and played a significant role in the 20th century global resurgence of infectious diseases. As such, research in the area of tropical medicine and emerging and re-emerging diseases has greatly increased in importance in the past 20 years. Tropical Medicine faculty employ an interdisciplinary approach to answer fundamental questions associated with the pathogenesis, immunology, and evolution  of these diseases and to translate this new knowledge into the development of new diagnostics, drugs and vaccines.
The Department of Tropical Medicine, Medical Microbiology & Pharmacology is an academic department in the John A Burns School of Medicine at the University of Hawaii at Manoa. The department offers instruction and conducts research in the areas of pathogenesis, immunology, molecular genetics and genomics, and drug and vaccine development for tropical, emerging, and re-emerging infectious diseases including malaria, dengue, West Nile Virus, HIV/AIDS, COVID-19, hantaviruses and Burkholderia pseudomallei. The department is housed in the BioSciences Building on the John A Burns School of Medicine campus, a state-of-the-art research facility located near downtown Honolulu.
The Department offers graduate degree programs leading to the Master of Science and Doctor of Philosophy in Tropical Medicine, emphasizing basic, clinical and translational research.  It also offers a 1-year graduate certificate (GCERT) in Tropical Medicine. US graduate students train side-by-side with international students from countries in which tropical and emerging diseases are endemic. In addition to research conducted in Hawaii, graduate students have the opportunity to conduct field research at several international collaborating research sites through the Minority Health Research Training Program funded by the National Institutes of Health.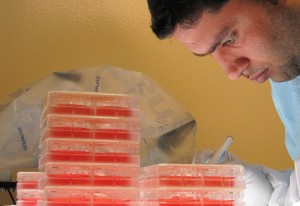 A degree in Tropical Medicine provides excellent preparation for (1) employment in research positions at universities, government agencies and the biotechnology industry, (2) careers in science education in colleges and universities, (3) science policy careers at state, federal agencies, international health agencies, and (4) further training in professional schools through the program's focus on the development of reasoning and analytical skills.
For students interested in the Tropical Medicine MS and PhD graduate programs, information is available on our Admissions web page. Students seeking individual counseling should contact the Tropical Medicine Graduate Program Chair.