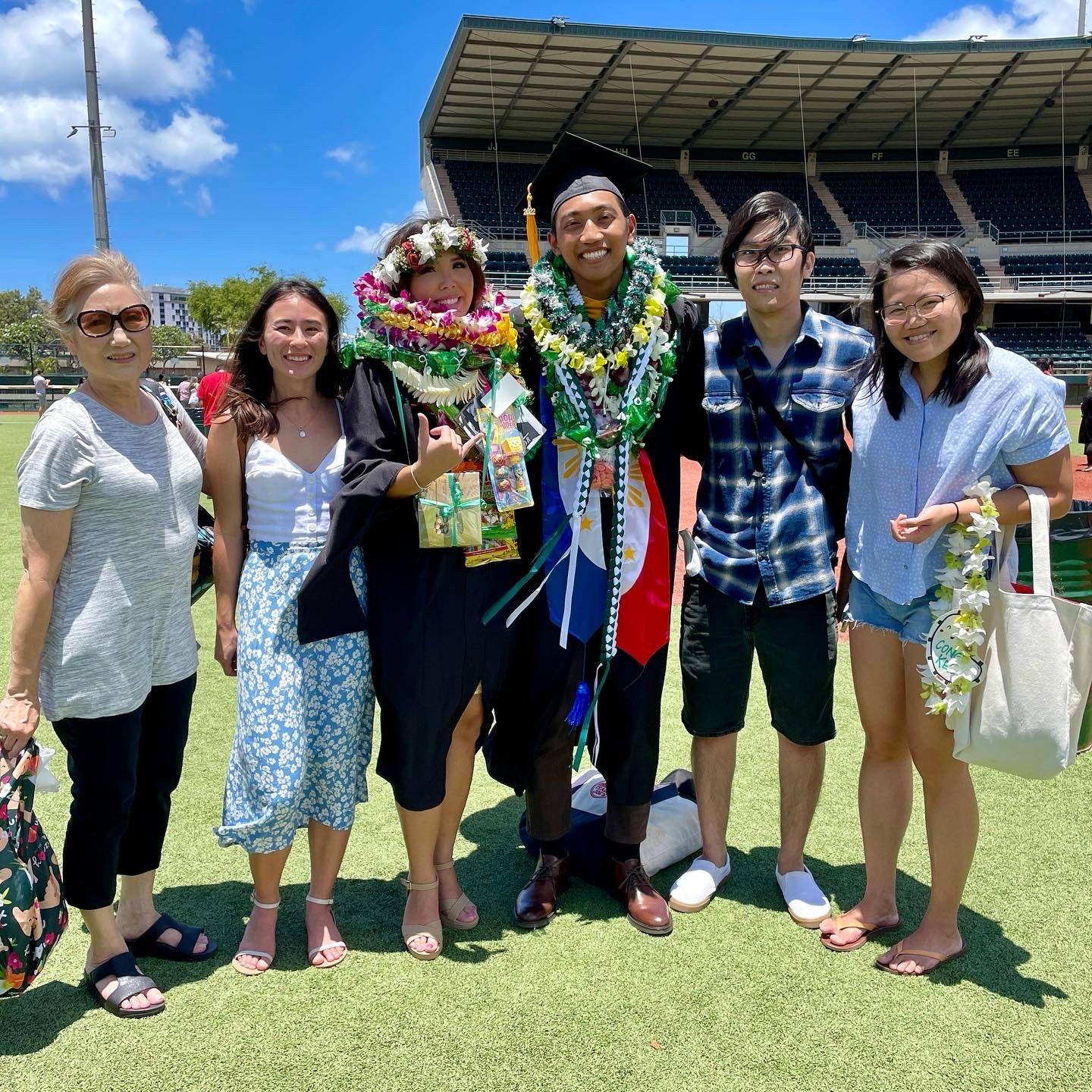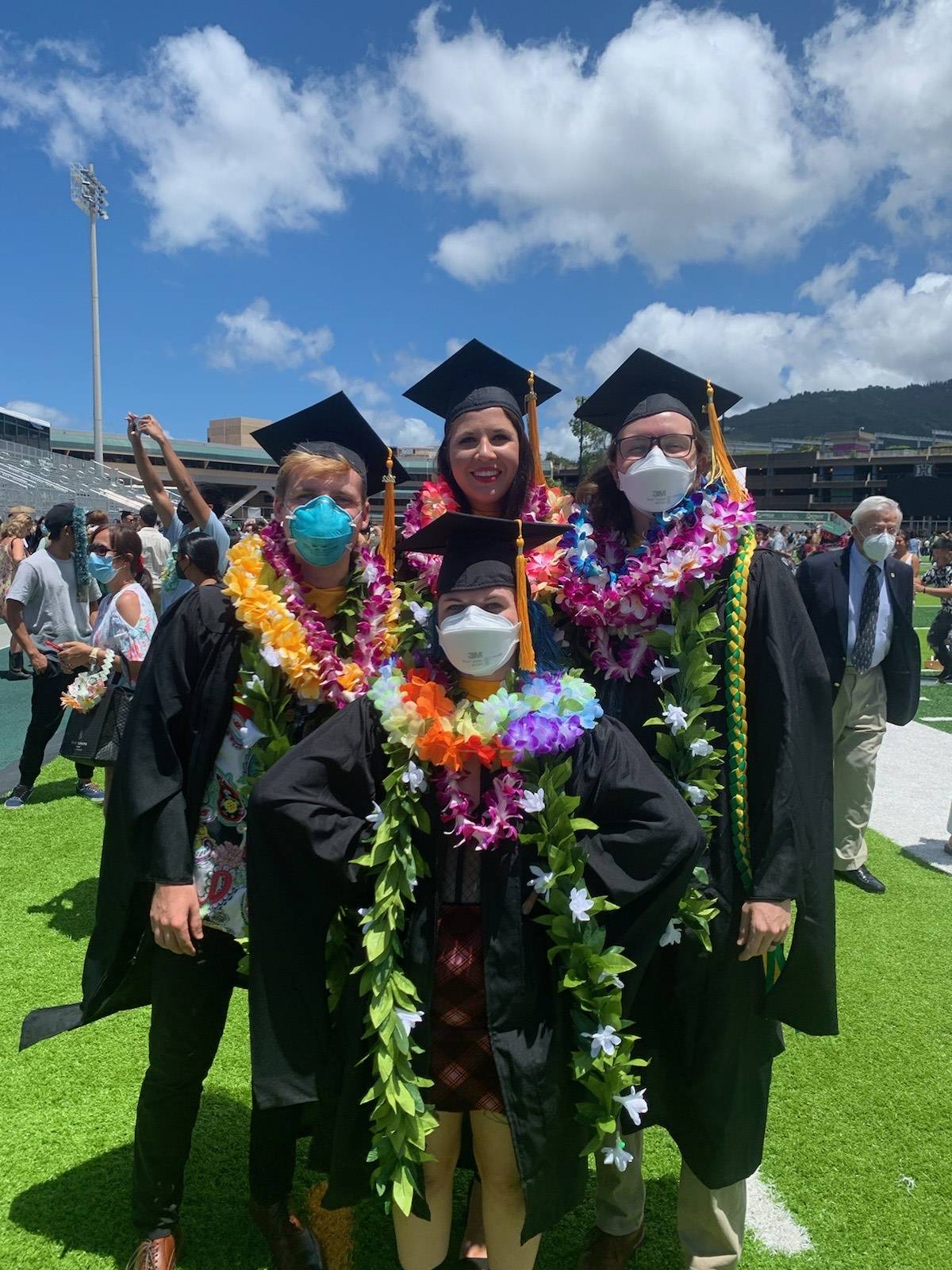 Image Slide 2
Left to right: Eileen Nakano, Aquena Ball, Taylor Tashiro, Michael Faundo, Albert To, Alanna Tseng.
Image Slide 1
Bottom: Haley Hendrick
Top, l to r: Logan Dean, Samantha Gabrielle Morgan, Eduardo Gamez
Several Tropical Medicine graduates participated in the University of Hawaii Spring 2022 Commencement ceremony held on Saturday, May 14, 2022 at the Stan Sheriff Center. Students participating in the ceremony were:
Logan Dean, MS (mentors: Drs. Cecilia Shikuma and Juwon Park)
Michael Faundo, MS (mentor: Dr. Axel Lehrer)
Eduardo Gamez, MS (mentor: Dr. Iain MacPherson)
Haley Hendrick, MS (mentors: Drs. Jennifer Honda and Sandra Chang)
Samantha Gabrielle Morgan, MS (mentor: Dr. Kenton Kramer)
Taylor Tashiro, MS (mentor: Dr. Axel Lehrer)
Logan will be continuing as a researcher with the Hawai'i Center for AIDS this summer and will be starting in a Cell and Molecular Biology PhD program at Colorado State University in the Fall, where he plans to continue working on infectious diseases. Eduardo will be starting in a Research Associate position at Accelerate Diagnostics, Inc. In Tucson, Arizona.  Michael and Haley will be completing their MS degree programs this summer. Samantha Gabrielle will be returning home to Georgia to pursue other academic opportunities.  
Since all commencement ceremonies were suspended in 2020 and 2021, two previous graduates were able to participate in this yearʻs ceremony. Taylor Tashiro (a Spring 2020 Tropical Medicine MS graduate) was happy to finally be able to celebrate graduation with her family and friends this year. Taylor is currently a science lecturer at Leeward Community College and UH West O'ahu. Alanna Tseng (a Fall 2020 Molecular Biosciences and Bioengineering PhD graduate) who did her dissertation research with Dr. Pakiele Kaufusi in Tropical Medicine also participated. Alanna is currently a postdoctoral researcher in the department working with Dr. Vivek R. Nerurkar.
In addition to graduate students, Tropical Medicine undergraduate research student Maansi Murty who conducted her research under Dr. Vivek R. Nerurkar was honored to be selected as the UH Manoa Student Graduation Commencement Speaker. Maansi, a UH Manoa UROP scholar, received her BS in Biology with a minor in Public Health. A video of her speech is provided below.