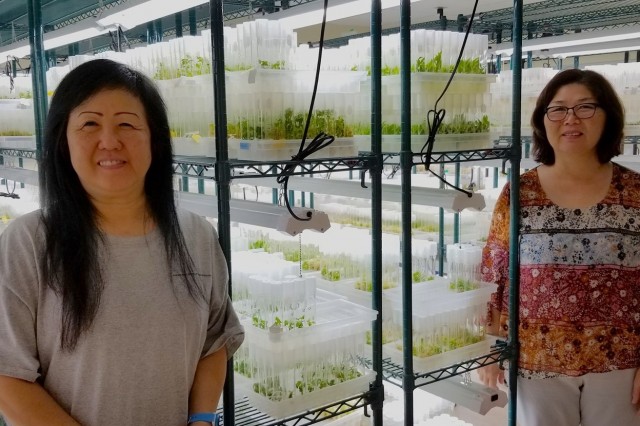 Our very own Hawaiian Rare Plant Program was featured in an Earth Day story in the US Army newsletter!
Check it out: U.S. Army team resurrects endemic Hawaii Island plant (An Earth Day story)
POHAKULOA TRAINING AREA, Hawaii — While COVID-19 concerns have caused Army and Marine leaders to cancel training at this Premier Training Center in the Pacific, here, Hawaii Island residents are now asking "What is actually going on at PTA? Is the annual Earth Day event, coined 'Experience PTA Day,' going to be held?"

Unfortunately, the normally bustling-with-activity base remains mostly quiet, and the open house Earth Day event, drawing nearly one-thousand, is postponed. Yet, behind the scenes of normal training and operations at PTA and Schofield Barracks on Oahu are extremely savvy scientists, such as horticulturists, botanists and biologists who are doing groundbreaking work in order to bring native Hawaiian plants back from the brink of extinction.

This incredible, innovative work continues despite the ongoing pandemic.

One tale of survival involves a partnership of scientists reshaping the future for an endangered plant in the cucumber and squash family, the 'Ānunu or Sicyos macrophyllus.