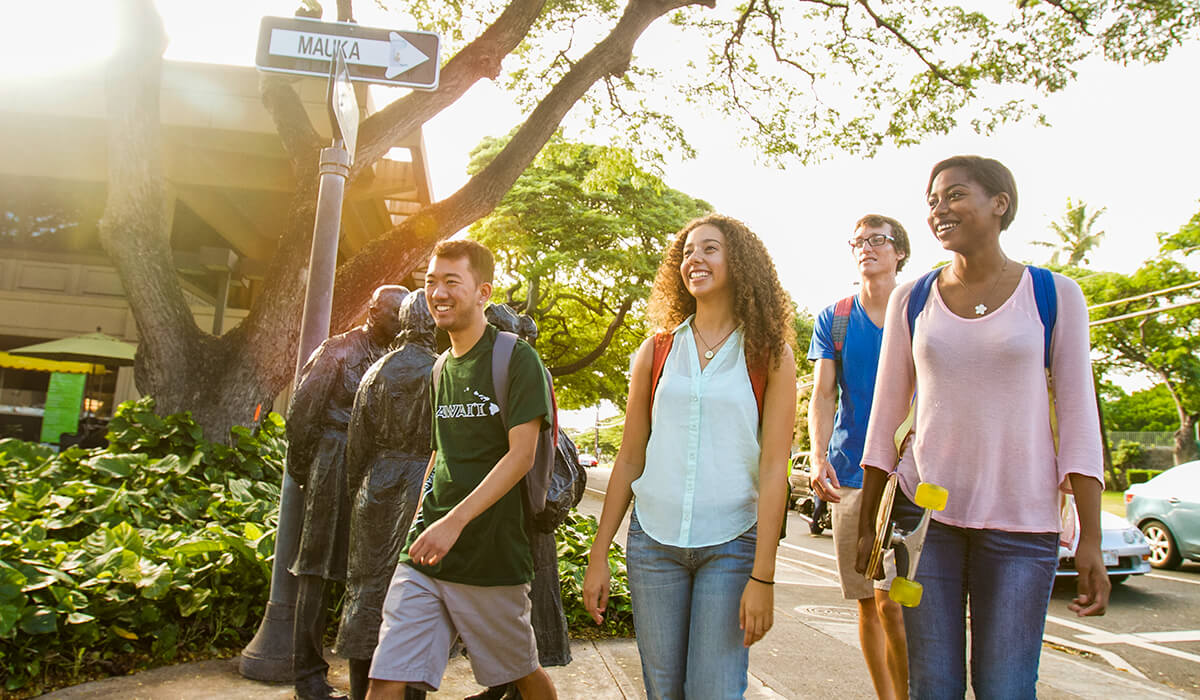 The University of Hawaiʻi at Mānoa offers an extraordinary variety of academic opportunities and experiences in a unique Hawaiian place of learning. We invite you to become part of our UH ʻohana!
Undergraduate Programs
We value the uniqueness and diversity of our students—their talents, experiences, and background. Are you ready to join an UHM-azing campus 'ohana (family)? To apply as a freshman, transfer, international student or looking to obtain your 2nd bachelors—visit the Undergraduate Admissions Applications page.
Graduate Programs
Admission to all UH Mānoa graduate programs is managed by the Graduate Division except for the following:
Continuing Education & Non-degree Programs
In addition to our undergraduate, graduate, and degree programs, the university also offers an extensive range of exciting choices for continuing education and for short-term educational options in Hawaiʻi.