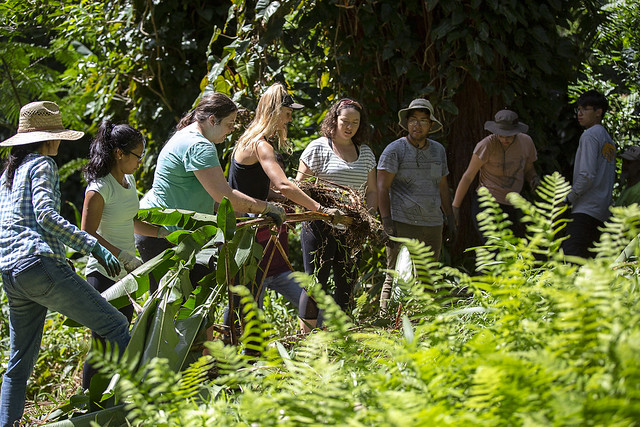 Overview
UROP is committed to supporting undergraduate research and creative works, and aims to increase student participation in these activities during the summer. Undergraduate summer research programs (e.g., NSF-REU site programs) typically provide student participants with organized professional development and social activities. Faculty that mentor summer student researchers outside of organized programs, however, typically do not have the resources to provide such opportunities. Some feature of the SURE include:
Professional development modules once every two weeks from June 3 – August 2 (See program schedule below)
End-of-summer SURE Symposium on August 2
Request for proposals: Faculty mentor grants of up to $5000 per student in support of student's project
Summer research program evaluation, via NSF-funded EvaluateUR assessment tool
SURE is free, and provides resources for both faculty mentors and students. UH faculty and administrative staff will lead the professional development modules, offering undergraduate students opportunities to build professional and academic skills, without requiring mentors to run their own modules. The program also provides students with a supportive community. In the SURE program, students can confer with their cohort on the challenges, solutions, and rewards they experience when working on their project. As part of the inaugural year of SURE, UROP is also offering up to $75,000 in Faculty Mentoring Grants for Summer Undergraduate Research and Creative Works, as well as the opportunity to evaluate student progress via the EvaluateUR program assessment tool.
EvaluateUR
As part of the SURE program, UROP is also offering participants the chance to use the EvaluateUR program assessment tool. EvaluateUR is a three-part online assessment survey, administered at the beginning, middle, and end of the summer research experience. Surveys assess student learning outcomes and program impact across individual components of each of 11 outcome categories (e.g. Communication, Creativity, Autonomy, etc.). The undergraduate student and their mentor complete identical online surveys, and then meet to follow-up and discuss their respective scores. Learn more on the EvaluateUR website.
To participate, students can register for SURE and check the box for EvaluateUR. Faculty can also email jessieqc@hawaii.edu to join.
Program Schedule (June 3 – August 2, 2019)
Week 1 (Friday, 6/7) 12:00 – 1:30pm; 1:30 – 3:00pm @UH iLAB: Initial kickoff and SURE orientation (12:00 – 1:30pm) and EvaluateUR orientation for EvaluateUR participants only (1:30 – 3:00pm)
Week 3 (Friday, 6/21) 2:00 – 4:00pm @UH iLAB: How to identify and apply to graduate schools
Week 5 (Friday, 7/5) 9:00am – TBD: Community engagement field trip to Lyon Arboretum
Week 7 (Friday, 7/19) 2:00 – 4:00pm @UH iLAB: How to prepare for oral and poster presentations
Week 9 (Friday, 8/2) 9:00 – 2:00pm: SURE Symposium at Imin International Conference Center, East-West Center
Eligibility
All UHM undergraduate students, from all disciplines, who are doing research or creative works
Any non-UHM undergraduate student doing research or creative works under the mentorship of a UHM faculty member
You DO NOT need to be funded by UROP to participate
Participation Requirements
Students are encouraged to attend the initial kickoff celebration/orientation and the end-of-summer symposium, at a minimum.
Contact Information
Email any questions or comments to Jessie Chen at jessieqc@hawaii.edu.
Registration
***Registration for the 2019 SURE program is now closed***
Registration for the 2019 SURE Symposium will be a separate form, available in June 2019.