Dr. Creighton M. Litton, Chair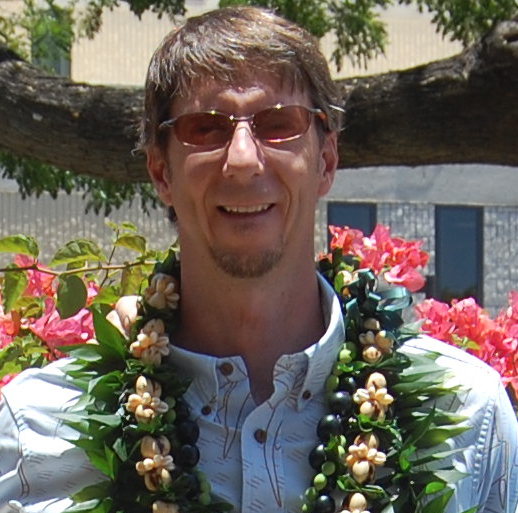 Creighton has been at the University of Hawai'i, Mānoa since 2007, and currently splits his time as the Director of the Undergraduate Research Opportunities Program, and a professor in the Department of Natural Resources and Environmental Management. He has >20 years of experience in mentoring students on research projects, which he uses as a basis for his current administrative role in the Undergraduate Research Opportunities Program. It was a faculty-mentored research experience as an undergraduate student that set him on his professional journey and led him to his current position, and he now seeks to facilitate these opportunities for students at UH Mānoa. Creighton is an avid outrigger canoe paddler, and also enjoys spending his free time gardening and working in his yard. In his downtime, he likes to chill out at home with his wife and two dogs.
Seung Yang, Assistant Director
Seung joined the Undergraduate Research Opportunities Program since 2018. He earned his BA degree at the College of William & Mary in History and his M.A. in Asian Studies at the University of Hawai'i, Mānoa. His interest in working with undergraduate students stems from his internship interviewing exchange/international students about their experience studying abroad at William & Mary, which led him to value outside-the-classroom learning experiences in higher education. He is happy to advise students on the UROP application process, and his favorite part of the job is talking to students and learning about students' projects.
Elinor May Cruz, Program Coordinator
Elinor joined UROP as Program Coordinator in March 2022. She has a bachelor's degree in Communication Research and a master's degree in Sociology from the University of the Philippines. Elinor worked for over ten years in a social science research center in the University of the Philippines, whose core programs include building the capacity of students in academic research and publication. In helping students, she saw the importance of encouraging them to explore where their research interests lie and providing them with an enabling environment where they can develop meaningful engagement with their research. As Elinor joins UROP, she hopes to continue fostering a strong culture of research and creative works among students. When she is away from the office, Elinor likes to check out the local arts scene and foodie subcultures in Hawaii. But more often than not, a good cup of coffee and some 90s music can make her day just as easily.
Olivia Cornejo, Program Assistant
Olivia Cornejo has been the Graduate Assistant for the Undergraduate Research Opportunities Program since January 2022. She earned her B.A. in Communication and minors in Business and Anthropology from the University of Colorado Boulder. She is now in her first year in the Masters of Social Work program at UH Mānoa. Olivia has a great appreciation for experiential learning which was further instilled in her while completing her honors thesis and during her time studying abroad. She has been a tutor and mentor who loves to help students thrive. In her free time, she enjoys reading, snorkeling, walking around farmers markets, trying new foods, and Latin dancing.
Lauree Tam, Undergraduate Program Assistant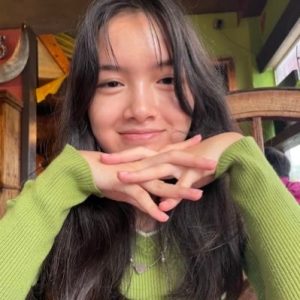 Lauree Tam joined UROP in August 2022 as its Undergraduate Program Assistant. She is currently a freshman student at UHM in the Shidler Freshman Direct Admit Program. Lauree has a passion for the arts and is a very dedicated individual. She brings fresh perspectives to UROP in the design and creation of office promotion materials. She also helps manage UROP's social media platforms to actively promote UROP's student funding opportunities.