Amir Aleksandrovich Khisamutdinov
Contact Information
Address: Far Eastern Federal University (DVFU) Russian Island 690922 Vladivostok, Russia and Far Eastern Branch Russian Academy of Sciences (DVO RAN) Central Scientific Library (TsNB ) Prospekt 100 let Vladivostoku 159 690022 Vladivostok, Russia
Phone: 7-42-32-710-159
E-mail: khisamut@yahoo.com
Educational Background
Doctorate in History, Moscow State Institute of International Relations [MGIMO], 2005.
Kandidat in History, Far Eastern State Technical University, 1999.
Graduated from the Far Eastern State University in Vladivostok in history, 1985.
Graduated from the Vladivostok Far Eastern Fishing Higher Technical Institute [Dal'rubvtuz] in economics, 1980.
Graduated from the Vladivostok Marine College as a navigator, 1972.
Professional Experience
Far Eastern State Technical University [DVGTU]
Vladivostok State Univ. of Economics and Services [VGUES]
Far Eastern Federal University [DVFU] Senior Professor and Researcher
Far Eastern Branch Russian Academy of Sciences, Central Scientific Library, Senior Bibliographer
Academic Awards/ Honors/Grants
Japan Foundation grant, Dec. 2006-Nov. 2007. Topic: Russo-Japanese cultural relationships.
Fulbright research fellowship, Oct. 2001-May 2002. Host institution: University of Hawaii. Topic: Russian immigration to the West coast of America
MacArthur Foundation travel grant to attend AAASS in Seattle, WA, Nov.20-23, 1997.
ACTR [American Council of Teachers of Russian], Research program for regional Russian scholars, Feb. – Jul. 1995. Host intitution: University of Hawaii. Topic: Russians in Hawaii.
IREX [International Research & Exchanges Board], Individual Advanced Research grant for foreign scholars, Aug. 27, 1993-Apr.27, 1994. Host institution: University of Hawaii. Topic: Russian emigration to China, Japan, Hawaii and California.
Arthur L. Andrews Distinguished Visiting Professor of Asian and Pacific Studies Chair, University of Hawaii, Jan. – June 1992. Presented a series of six lectures on the history of the Russian Far East.
USSR Russian America Committee, Chairman, 1990-1991 for planning the Bering/Chirikov conference held in Anchorage, Alaska, Aug. 5-7, 1991.
Historian advisor to Nagasaki-90 exhibition held in Nagasaki, Japan, Sept. 1989
Selected Publications
Please visit the author's eVols site for more publications: https://evols.library.manoa.hawaii.edu/handle/10524/32386.
Vladet' Vostokom: predprinimateli Dal'nego Vostoka –prosvetiteli i metsenaty: kak vse nachinalos' (Vladivostok: Rubezh, 2016. 463 p., illus.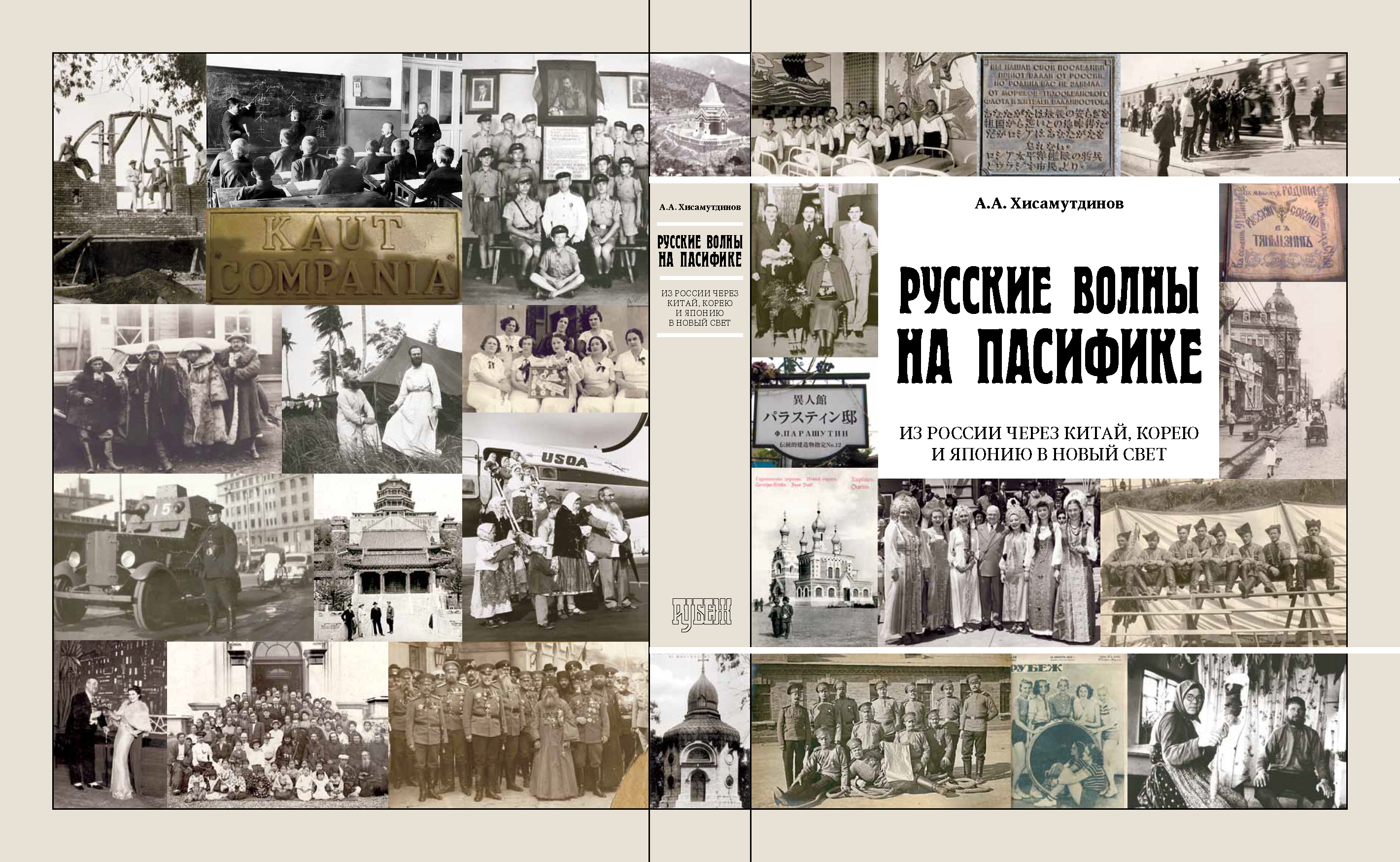 Russkie volny na Pasifike (Pekin-Vladivostok, Rubezh, 2013. 639 p., illus.)
Balakshin, P. P. Final v Kitae-Finale in China: vozniknovenie, razvitie i ischeznovenie beloĭ ėmigrat︠s︡ii na Dalʹnem Vostoke ; biogr. ocherk, kommen., biogr. ukaz. Imeni A.A. Khisamutdinova (Moskva: GPIB, 2013. 2 v.)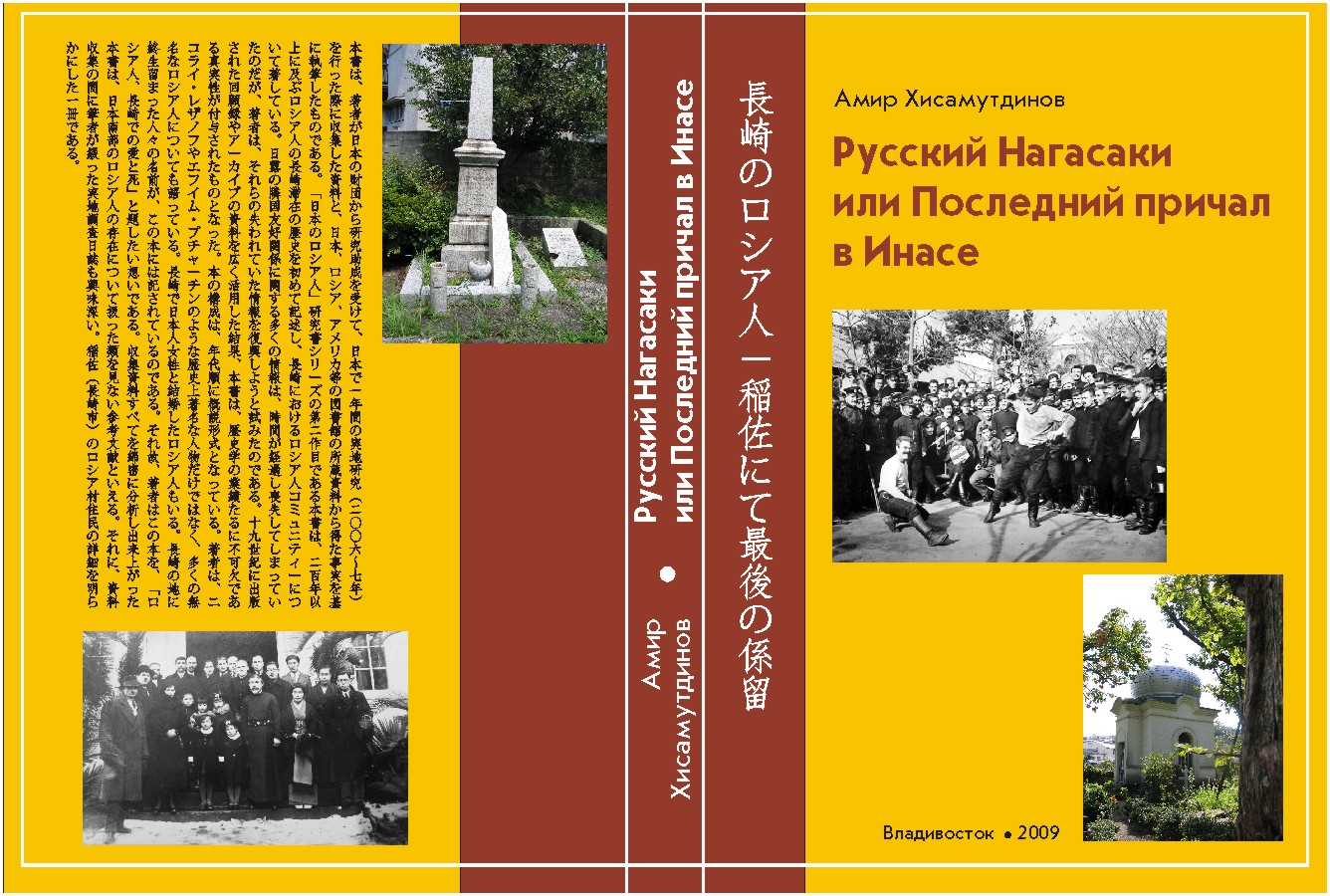 Russkie Nagasaki, ili, Poslednii prichal v Inace (Vladivostok: Izd-vo DVU, 2009. 397 p., illus.)
Rossiiskie tolmachi i vostokovedy na Dal'nem Vostoke: materially k biobibliograficheskomu slovariu (Vladivostok: Izd-vo DV univ-ta, 2007 [ie, 2009]. 273 p.) [ch. 2 of Pod zvezdoi orientalistiki]
O russkikh amerikantsakh, kotorye sdelali Ameriku bogatoi: materially k slovariu (Vladivostok: Izd-vo VGUES, 2008. 243 p.)
Russkie v Khakodate i na Khokkaido: ili zametki na poliakh (Vladivostok: Izd-vo DV-nogo univ-ta, 2008. 461 p.,illus.)
Tri stoletiia izucheniia Dal'nego Vostoka: materialy k biobibliografii issledovatelei. Vyp. 1 (1639 – 1939). Otv. red. P.G. Gorovoi; TSentral'naia nauch. bib-teka DVO RAN (Vladivostok: Dal'nauka, 2007. 667 p.)
Russkoe slovo v strane ieroglifov: k istorii emigrantskoi pechati, zhurnalistiki, bibliotekovedeniia i arkhivov (Vladivostok: DV universitet, 2006 [ie, 2008] 302 p., illus.)
Mne soputstvovala schastlivaia zvezda: Vladimir Klavdievich Arsen'ev, 1872-1930 gg. (Vladivostok: Dal'nauka, 2005. 254 p., illus.) In a competition of 300 books from across Russia this title won a diploma as the best book in the category "Liudi nashego kraia," in the Pushkin Library's (Moscow) 2d annual All-Russia competition of regional literature for 2005. Also: gold medal at Pechatnyi dvor 2006 (Vladivostok)
Vladimir Klavdievich Arsen'ev, 1872-1930 (M: Nauka, 2005. 222 p., 6 l. of illus. Seriia: Nauchno-biograficheskaia literatura)
Kitai i russkaia emigratsiia v dnevnikakh I.I. I A.N. Serebrennikovykh, 1919-1934. t.1: "Poka zhe my schastlivy tem, chto nichto ne ugrozhaet nam?" Vystup. stat´ia, podgotovka teksta, biografich. slovar´ i komentarii A..A. Khisamutdinova; Obshchaia red. S.M. Liandresa. M: ROSSPEN, 2006-
Obshchestvo izucheniia Amurskogo kraia: sobytiia, liudi. Vladivostok: Izd-vo VGUES, 2004-2006. 2 v.
Sleduiushchaia ostanovka – Kitai: k istorii Rossiiskoi emigratsii v Kitae. Vladivostok: VGUES, 2003. 284 p.
Posle prodazhi Aliaski: russkie na tikhookeanskom poberezh´e Severnoi Ameriki (1867-1980-e gg.): materialy k entsiklopedii. Vladivostok: VGUES, 2003. 263 p., illus.
Rossiiskaia emigratsiia v Kitae: opty entsiklopedii. Vladivostok: Izd-vo DV un-ta, 2001. 358 p.
Rossiiskaia emigratsiia v Aziatsko-Tikookeanskom regione i IUzhnoi Amerike: biobibliograficheskii slovar'. Vladivostok: Izd-vo DV un-ta, 2000. 358, [26] p. illus.
Vladivostok: etiudy k istorii starogo goroda. Vladivostok: 1992 [i.e., 1994] 327 p.
The Russian Far East: historical essays. Honolulu: 1993. viii, 177 p.
Mir biblioteki. Vladivostok: 1990. 92 p.
Terra incognita, ili khronika russkikh puteshestvii po Primor'iu i Dal'nemu Vostoku. Vladivostok: 1989. 352 p.
Approximately 80 articles in scholarly journals in Russia and many foreign publications. Approximately 500 articles in Soviet Russia Far East newspapers, as well as many in San Francisco's Russkaia zhizn.