Aloha and Welina Mānoa UHM Haumana (Students):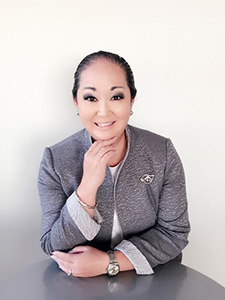 Lori M. Ideta, Ed.D.
Vice Provost for Student Success
Welcome to the University of Hawaiʻi at Mānoa. As your Vice Provost for Student Success, I am honored to greet you, our newest members of the ʻohana, as you embark on this exciting chapter of your academic journey.
Please let me begin by acknowledging the recent tragic events on Maui and Hawaiʻi islands. Our hearts go out to those affected and we unite with our island communities during these trying times. Whether you were affected directly or indirectly, our campus offers various resources and services to support your physical and emotional well-being. We are here for you.
In this spirit, please permit me to offer some guidance and tips for your consideration as you endeavor to thrive at UH Mānoa:
Connect: Immerse yourself in the rich tapestry of cultures, knowledge, and experiences of our campus community. Join organizations, engage in discussions, and maximize every opportunity to learn from your peers and mentors.
Prioritize Well-being: Look after your health—mentally, physically, and spiritually. To maintain balance, utilize our campus resources, from Counseling & Student Development Center to the Warrior Recreation Center.
Seek Help When Needed: Our success lies in your success. If you are facing challenges, reach out. Whether it is academic advising, financial advice, or personal guidance, we have dedicated professionals standing by ready to assist.
We are proud of the legacy of success that defines UH Mānoa. As you navigate your time here, I encourage you to embrace our values of respect, collaboration, and commitment to excellence. Your unique contributions will only serve to enhance our vibrant community.
E kūlia i ka nuʻu – Strive to reach the summit. With perseverance, passion, and the support of your ʻohana here at UH Mānoa, there's no limit to what you can achieve. I wish you all the best for an amazing academic year.
With Warmest Aloha,
Lori M. Ideta, Ed.D.
Vice Provost for Student Success