Supporting Student Success
The Division of Student Success (DSS) encompasses student support services -- co-curricular activities, housing, counseling and career guidance, employment, and health, which serve all students.
Learn more about DSS
Preparing for a Successful Summer
I hope you are in good health and in high spirits as we approach the summer break. I am sharing some critical information, valuable opportunities, and important reminders for your summer.
Explore Summer Enrichment Programs: Summer presents a unique chance to engage in enriching experiences beyond the classroom. You should explore various summer programs, internships, research opportunities, and volunteer work that align with your interests and career goals. Our Mānoa Career Center is a valuable resource for finding these opportunities and can provide guidance on application processes.
Academic Support and Study Resources: Although the summer break is a time for relaxation and rejuvenation, it is also an opportunity to stay academically engaged. If you plan to take summer courses, ensure that you have registered for your desired classes and clearly understand the 2023 - 2024 academic calendar. The Hamilton Library will remain open during the summer to provide you with the necessary support.
Full Message from the Vice Provost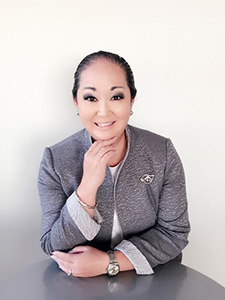 Lori M. Ideta, Ed.D.
Vice Provost for Student Success