Supporting Student Success
The Division of Student Success (DSS) encompasses student support services -- co-curricular activities, housing, counseling and career guidance, employment, and health, which serve all students.
Learn more about DSS
Aloha and Welina Mānoa UHM Haumana (Students)
Welcome to the University of Hawaiʻi at Mānoa. As your Interim Vice Provost for Student Success, I am honored to greet you, our newest members of the ʻohana, as you embark on this exciting chapter of your academic journey.
Please let me begin by acknowledging the recent tragic events on Maui and Hawaiʻi islands. Our hearts go out to those affected and we unite with our island communities during these trying times. Whether you were affected directly or indirectly, our campus offers various resources and services to support your physical and emotional well-being. We are here for you.
In this spirit, please permit me to offer some guidance and tips for your consideration as you endeavor to thrive at UH Mānoa:
Full Message from the Vice Provost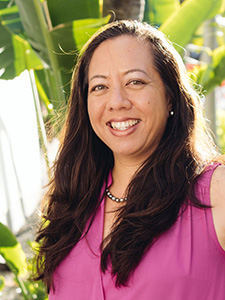 Dr. Kapā Oliveira
Interim Vice Provost for Student Success