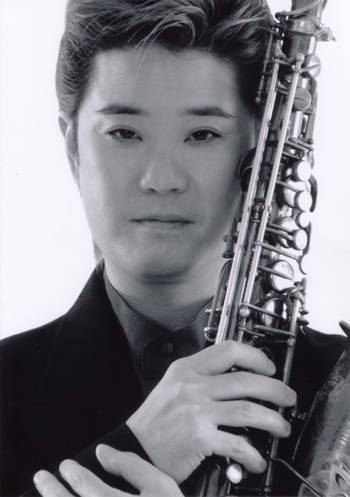 Todd Yukumoto received a Bachelor's degree in Secondary Music Education from the University of Hawai`i at Manoa. Mr. Yukumoto subsequently went on to receive a Master's degree in Saxophone Performance from the University of Texas at Austin, where he studied with world-renowned classical saxophonist Harvey Pittel.
While pursuing his degree in Texas, Mr. Yukumoto had the opportunity to study at the Boston University Tanglewood Institute where he performed with the Tanglewood Fellowship Chamber Group under the direction of Reinbert DeLeeuw. He has also performed with the Austin Symphony Orchestra, the Austin Civic Orchestra and most recently as soloist with the Hilo County Band.
Being versed in jazz styles, Mr. Yukumoto has also had the opportunity to perform with Marvin Stamm, Diann Schurr, Chris Potter, local artist Gabe Baltazar, The Ollie Mitchell Big Band, Roadhouse Blues Band, the Vibe, and has done several commercial recordings as well.
Mr. Yukumoto is presently lecturer of Saxophone at the University of Hawai'i at Manoa where he teaches applied saxophone and directs the UH Saxophone Choir.