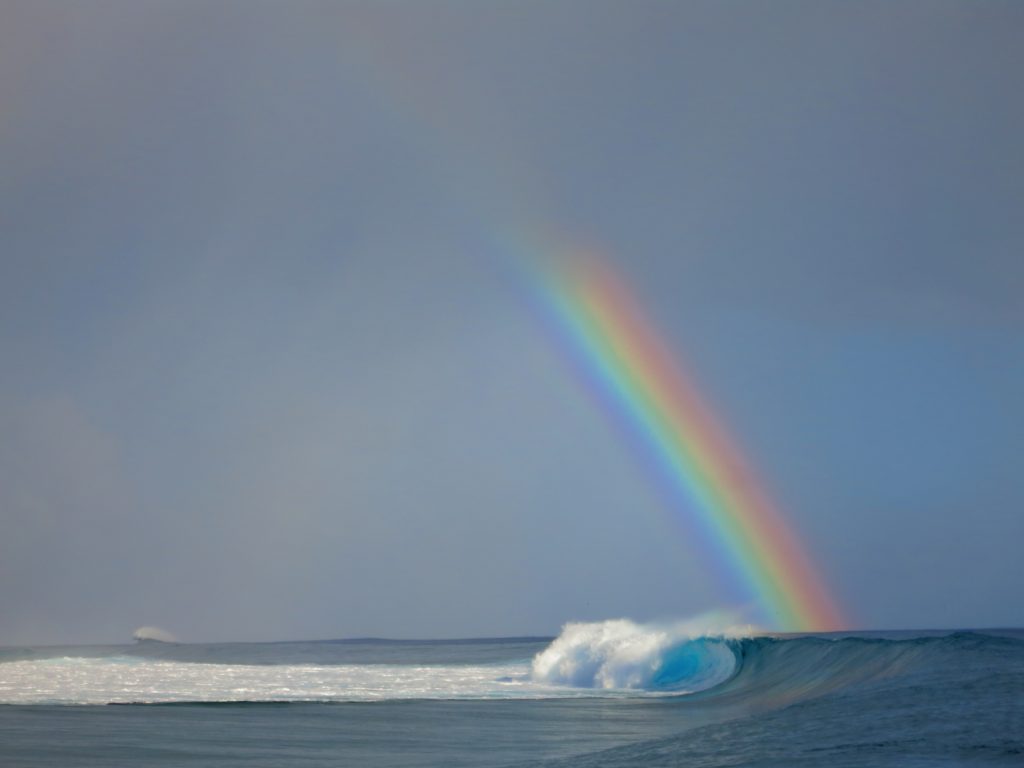 Reading with The Rainbow
---
For over five years, Student-Athlete Academic Services has helped to bring the University of Hawaii student-athletes, representing a variety of sports, to local elementary schools as part of "Reading with the Rainbows." As part of this multi-school monthly event, UH student-athletes read to school children ranging from kindergarten to fifth grade.
As part of the Reading with the Rainbows programs, the office of SAAS has formed partnerships with elementary schools in Honolulu, including the Kuhio Elementary, Palolo Elementary, Noelani Elementary, Manoa Elementary, and Voyage Public Charter School.
For the past five years, Reading with the Rainbows culminates its academic year with a Dr. Seuss themed reading event at several elementary schools. This culminating celebration is held on March 2nd which is recognized nationally as "Read Across America Day," and coincides with the birthday of Dr. Seuss. UH, student-athletes across a variety of sports visited select classrooms to read to the students, all while speaking to their experiences from grade school to their present-day environment as a student at the University of Hawaii.
"It was pretty cool. Their eyes were wide and bright, and they were pretty interested in what we were saying about how we got to where we are and how reading helped us," said Alexis Colacchio, a member of the women's soccer team and a Communications major. "They look up to us as athletes, and we were able to share our experiences with reading growing up and how reading applies to their growth and academic achievements."
"It's good fun for the kids and all of us student-athletes," said Calen Friel, a member of the Football team and a Family Resources major. "When we come here and tell the kids that they should be reading, it reminds me that it is important to stay up to date with my readings as well."
---
Established in the Fall 2011 semester, the program is intended to aid area teachers by providing reading and discussions for elementary school students in Honolulu with the University of Hawaii student-athletes. The goals of the program are as follows:
Reach at-risk youngsters to provide positive reinforcement and enhance their chance for success.
Encourage young kids to read at an early age
Show children that reading can be fun
Provide incentives to get children to learn goal-setting skills, attain levels of achievement and improve reading skills and habits
Reach teachers and parents to provide support to kids by encouraging reading
---
UH Student-Athlete Participation
105 readers 2015-16 academic year
92 readers 2014-15 academic year
160 readers 2013-14 academic year
80 readers 2012-13 academic year
66 readers 2011-12 academic year
---
Contact
If you are interested in having Reading with the Rainbows join you at your elementary school, please contact Justin Clapp.
Justin Clapp
Reading Program Coordinator
Student-Athlete Academic Services
University of Hawai'i at Mānoa
jtclapp@hawaii.edu
808-956-2672