Eligibility Info
NCAA Academic Eligibility
The NCAA has many rules and regulations that pertain to academics. SAAS advisors continually monitor students' progress toward their degree and educate students about the NCAA and Conference rules that may impact their eligibility.
---
Initial Eligibility
Prospective student-athletes who would like to participate in Division I athletics must register with the NCAA Eligibility Center and meet academic requirements while still in high school.
Transfer Eligibility
Student-athletes who transfer must meet certain academic benchmarks to compete during their first year.
Continuing Eligibility
Student-athletes at a Division I school must meet specific academic benchmarks, called progress-toward-degree requirements, to continue competing. The progress-toward-degree requirements guide student-athletes toward graduation. The standards ensure student-athletes take the appropriate steps to earn their degree and include everything from grade-point average to term-by-term and annual credit hour requirements.
---
Eligibility Requirements by Sport & Semester
---
BASEBALL ELIGIBILITY
As a full-time college student…
1st Semester
2nd Semester
3rd Semester
4th Semester
5th Semester
6th Semester
7th Semester
8th Semester
9th Semester
10th Semester
Be enrolled in at least 12 credits
Be enrolled in at least 12 credits
Be enrolled in at least 12 credits
Be enrolled in at least 12 credits
Be enrolled in at least 12 credits
Be enrolled in at least 12 credits.
Unless fewer than 12 credits remain in degree requirements & they are graduating this semester
Be enrolled in at least 12 credits.
Unless fewer than 12 credits remain in degree requirements & they are graduating this semester
Be enrolled in at least 12 credits.
Unless fewer than 12 credits remain in degree requirements & they are graduating this semester
Be enrolled in at least 12 credits.
Unless fewer than 12 credits remain in degree requirements & they are graduating this semester
Be enrolled in at least 12 credits.
Unless fewer than 12 credits remain in degree requirements & they are graduating this semester
Earn at least 6 credits
Earn at least 6 credits
Earn at least 6 credits
Earn a total of 18 credits over the current academic year (fall & spring)
Earn a total of 18 credits over the current academic year (fall & spring)
Earn a total of 18 credits applicable to designated degree/major over the current academic year (fall & spring)
Earn a total of 18 credits applicable to designated degree/major over the current academic year (fall & spring)
Earn a total of 18 credits applicable to designated degree/major over the current academic year (fall & spring)
Earn a total of 18 credits applicable to designated degree/major over the current academic year (fall & spring)
Earn a total of 18 credits applicable to designated degree/major over the current academic year (fall & spring)
Maintain a cumulative GPA of at least 2.0
Maintain a cumulative GPA of at least 2.0
Maintain a cumulative GPA of at least 2.0
Maintain a cumulative GPA of at least 2.0
Declare/designate a major prior to 5th full-time semester
Maintain a cumulative GPA of at least 2.0
Earn at least 60% of the credits required for designated degree/major, prior to 6 th full-time semester
Maintain a cumulative GPA of at least 2.0
Earn at least 80% of the credits required for designated degree/major, prior to 9 th full-time semester
Maintain a cumulative GPA of at least 2.0
Earn at least 40% of the credits required for designated degree/major, prior to 5th full-time semester
Maintain a cumulative GPA of at least 2.0
Maintain a cumulative GPA of at least 2.0
Maintain a cumulative GPA of at least 2.0
---
FOOTBALL ELIGIBILITY
As a full-time college student…
1st Semester
2nd Semester
3rd Semester
4th Semester
5th Semester
6th Semester
7th Semester
8th Semester
9th Semester
10th Semester
Be enrolled in at least 12 credits
Be enrolled in at least 12 credits
Be enrolled in at least 12 credits
Be enrolled in at least 12 credits
Be enrolled in at least 12 credits
Be enrolled in at least 12 credits
Be enrolled in at least 12 credits
Unless fewer than 12 credits remain in degree requirements & they are graduating this semester
Be enrolled in at least 12 credits. Unless fewer than 12 credits remain in degree requirements & they are graduating this semester
Be enrolled in at least 12 credits. Unless fewer than 12 credits remain in degree requirements & they are graduating this semester
Be enrolled in at least 12 credits. Unless fewer than 12 credits remain in degree requirements & they are graduating this semester
Earn at least 6 credits*.
9 credits if this is a Fall semester**
Earn at least 6 credits*.
9 credits if this is a Fall semester**
Earn at least 6 credits*.
9 credits if this is a Fall semester**
Earn at least 6 credits
Earn at least 6 credits applicable to designated degree/major*
9 credits if this is a Fall semester**
Earn at least 6 credits applicable to designated degree/major*
9 credits if this is a Fall semester**
Earn at least 6 credits applicable to designated degree/major* (or all remaining credits needed to graduate).
9 credits if this is a Fall semester**
Earn at least 6 credits applicable to designated degree/major* (or all remaining credits needed to graduate).
9 credits if this is a Fall semester**
Earn at least 6 credits applicable to designated degree/major* (or all remaining credits needed to graduate).
9 credits if this is a Fall semester**
Earn at least 6 credits applicable to designated degree/major* (or all remaining credits needed to graduate)
• 9 credits if this is a Fall semester**
Earn a total of 18 credits in first two full-time semesters
Earn a total of 18 credits over the current academic year (fall & spring)
Earn a total of 18 credits over the current academic year (fall & spring)
Earn a total of 18 credits applicable to designated degree/major over the current academic year (fall & spring)
Earn a total of 18 credits applicable to designated degree/major over the current academic year (fall & spring)
Earn a total of 18 credits applicable to designated degree/major over the current academic year (fall & spring)
Earn a total of 18 credits applicable to designated degree/major over the current academic year (fall & spring)
Earn a total of 18 credits applicable to designated degree/major over the current academic year (fall & spring)
Earn at least 24 credits prior to 3rd full-time semester
• May include credits earned over summer
Maintain a cumulative GPA of at least 2.0
Declare/designate a major prior to 5th full-time semester
Earn at least 40% of the credits Maintain a cumulative GPA of at least 2.0
Earn at least 60% of the credits required for designated degree/major, prior to 6th full-time semester
Maintain a cumulative GPA of at least 2.0
Earn a total of 18 credits applicable to designated degree/major over the current academic year (fall & spring)
Earn a total of 18 credits applicable to designated degree/major over the current academic year (fall & spring)
Maintain a cumulative GPA of at least 2.0
Earn at least 40% of the credits required for designated degree/major, prior to 5th full-time semester
Maintain a cumulative GPA of at least 2.0
Earn at least 80% of the credits required for designated degree/major, prior to 9th full-time semester
Maintain a cumulative GPA of at least 2.0
Maintain a cumulative GPA of at least 2.0
Maintain a cumulative GPA of at least 2.0
---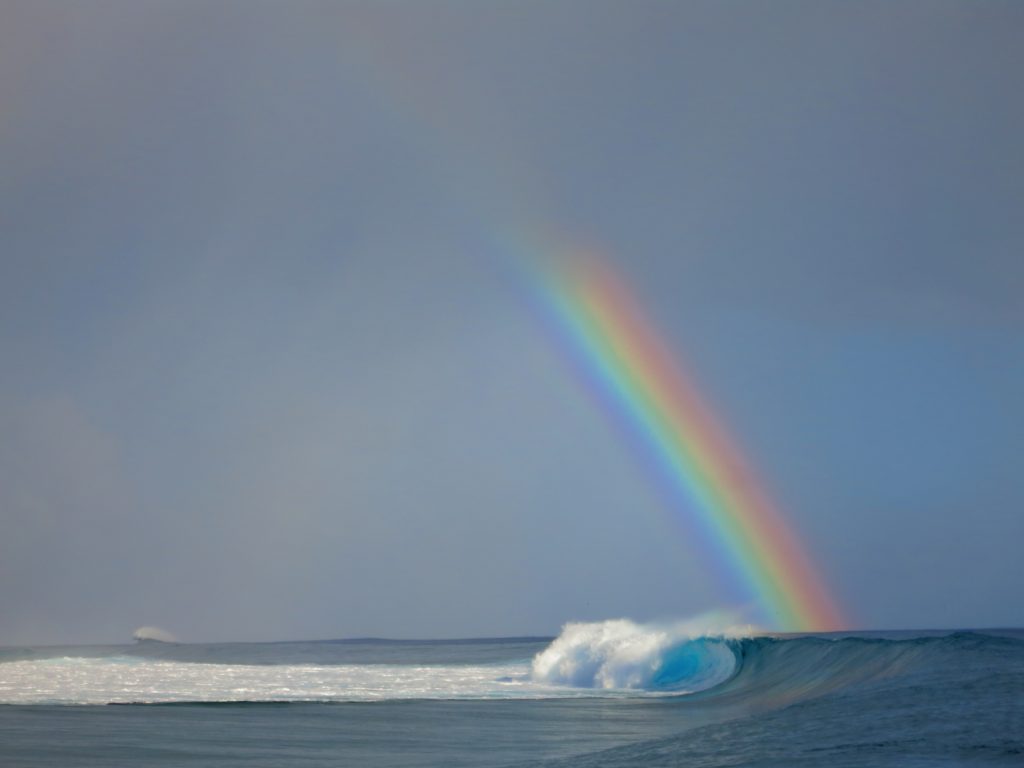 CO-ED SAILING, WOMEN'S SAILING, & CHEERLEADING ELIGIBILITY
As a full-time college student…
| 1st Semester | 2nd-6th Semesters | 7th-9th Semesters | 10th Semester |
| --- | --- | --- | --- |
| Be enrolled in at least 12 credits | Be enrolled in at least 12 credits | Be enrolled in at least 12 credits. Unless fewer than 12 credits remain in degree requirements & they are graduating this semester | Be enrolled in at least 12 credits. Unless fewer than 12 credits remain in degree requirements & they are graduating this semester |
| | Maintain a cumulative GPA of at least 2.0 | Maintain a cumulative GPA of at least 2.0 | |
| | | | |
| | | | |
| | | | |
---
ALL OTHER SPORTS ELIGIBILITY
As a full-time college student…
1st Semester
2nd Semester
3rd Semester
4th Semester
5th Semester
6th Semester
7th Semester
8th Semester
9th Semester
10th Semester
Earn at least 6 credits
Earn at least 6 credits
Earn at least 6 credits
Earn at least 6 credits
Earn at least 6 credits applicable to designated degree/major
Earn at least 6 credits applicable to designated degree/major
Earn at least 6 credits applicable to designated degree/major (or all remaining credits needed to graduate)
Earn at least 6 credits applicable to designated degree/major (or all remaining credits needed to graduate)
Earn at least 6 credits applicable to designated degree/major (or all remaining credits needed to graduate)
Earn at least 6 credits applicable to designated degree/major (or all remaining credits needed to graduate)
Be enrolled in at least 12 credits
Be enrolled in at least 12 credits
Be enrolled in at least 12 credits
Be enrolled in at least 12 credits
Be enrolled in at least 12 credits
Earn a total of 18 credits applicable Be enrolled in at least 12 credits
Earn a total of 18 credits applicable Be enrolled in at least 12 credits.
Unless fewer than 12 credits remain in degree requirements & they are graduating this semester
Be enrolled in at least 12 credits.
Unless fewer than 12 credits remain in degree requirements & they are graduating this semester
Be enrolled in at least 12 credits.
Unless fewer than 12 credits remain in degree requirements & they are graduating this semester
Be enrolled in at least 12 credits. Unless fewer than 12 credits remain in degree requirements & they are graduating this semester
Earn a total of 18 credits in first two full-time semesters
Earn a total of 18 credits over the current academic year (fall & spring)
Earn a total of 18 credits over the current academic year (fall & spring)
Earn a total of 18 credits applicable to designated degree/major over the current academic year (fall & spring)
Earn a total of 18 credits applicable to designated degree/major over the current academic year (fall & spring)
Earn a total of 18 credits applicable to designated degree/major over the current academic year (fall & spring)
Earn a total of 18 credits applicable to designated degree/major over the current academic year (fall & spring)
Earn a total of 18 credits applicable to designated degree/major over the current academic year (fall & spring)
Earn at least 24 credits prior to 3rd full-time semester.
May include credits earned over summer
Maintain a cumulative GPA of at least 2.0
Declare/designate a major prior to 5th full-time semester
Maintain a cumulative GPA of at least 2.0
Earn at least 60% of the credits required for designated degree/major, prior to 6th full-time semester
Maintain a cumulative GPA of at least 2.0
Earn at least 80% of the credits required for designated degree/major, prior to 9th full-time semester
Maintain a cumulative GPA of at least 2.0
Maintain a cumulative GPA of at least 2.0
Earn at least 40% of the credits required for designated degree/major, prior to 5th full-time semester
Maintain a cumulative GPA of at least 2.0
Maintain a cumulative GPA of at least 2.0
Maintain a cumulative GPA of at least 2.0
---