Congrats to our Spring 2023 Gilman Scholarship recipients!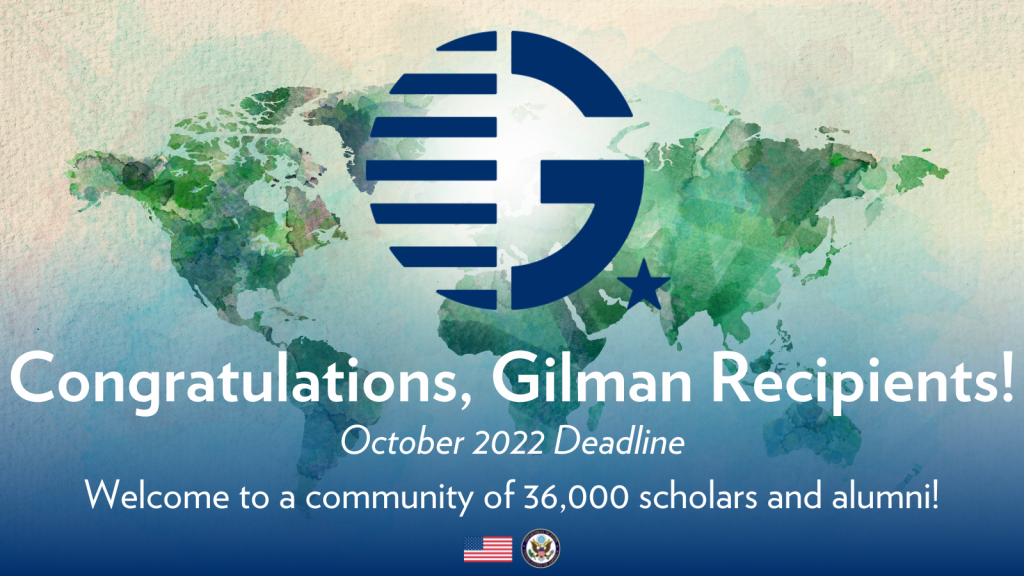 Mānoa International Exchange (MIX) is pleased to announce that 3 MIX participants have been chosen from more than 4,000 students nationwide to receive the prestigious Benjamin A. Gilman International Scholarship to study abroad in Spring 2023. The awardees will use these funds to study abroad in Japan (2 students) and Australia (1 student).
Gilman Scholars receive up to $5,000, or up to $8,000 if also a recipient of the Gilman Critical Need Language Award, to apply toward their study abroad or internship program costs. Since the program's inception in 2001, more than 36,000 Gilman Scholars from all U.S. states, the District of Columbia, Puerto Rico, and other U.S. territories have studied or interned in more than 155 countries around the globe. The program has successfully broadened U.S. participation in study abroad, while emphasizing countries and regions where fewer Americans traditionally study.
The late Congressman Gilman, for whom the scholarship is named, served in the House of Representatives for 30 years and chaired the House Foreign Relations Committee. When honored with the Secretary of State's Distinguished Service Medal in 2002, he said, "Living and learning in a vastly different environment of another nation not only exposes our students to alternate views but adds an enriching social and cultural experience. It also provides our students with the opportunity to return home with a deeper understanding of their place in the world, encouraging them to be a contributor, rather than a spectator in the international community."
The Gilman Program is sponsored by the U.S. Department of State's Bureau of Educational and Cultural Affairs (ECA) and is supported in its implementation by the Institute of International Education (IIE).
Students interested in applying for this prestigious award may contact the MIX office, and may find more information at www.gilmanscholarship.org.