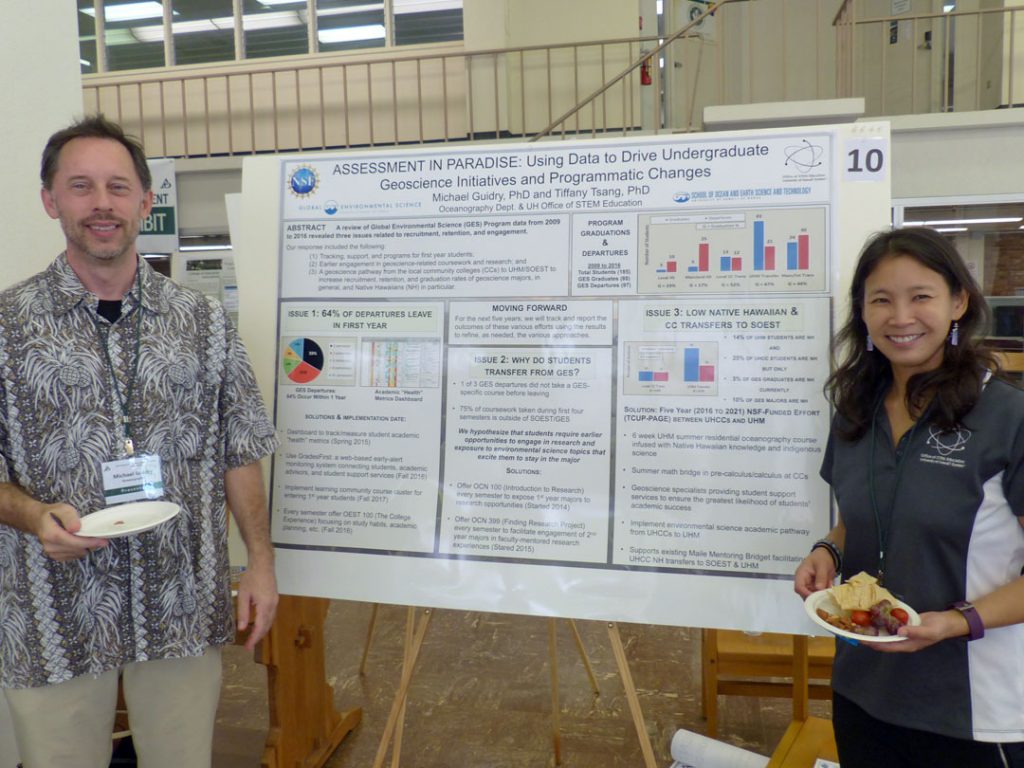 At the University of Hawaii at Manoa (UHM), the undergraduate geoscience programs are housed within the School of Ocean and Earth Science and Technology (SOEST). In this poster trends in student and programmatic data from the undergraduate Global Environmental Science (GES) Program in SOEST were analyzed. It was determined that additional support was needed for the following: (1) students in their first year of the GES program; (2) a geoscience pathway from the local UHCCs to UHM; and (3) a process to increase recruitment, retention, and graduation rates of geoscience majors in general and Native Hawaiians in particular. Initial results from a multifaceted approach are presented in order to address these issues including curricular changes, geoscience pathways from UHCCs to UHM, summer geoscience research program, and an early warning student performance monitoring system. by Michael Guidry and Tiffany Tsang
Recommended Citation:
Guidry, M., & Tsang, T. (2017, March). Assessment in paradise: using data to drive undergraduate geoscience initiatives and programmatic changes. Poster session presented at the Assessment for Curricular Improvement Poster Exhibit at the University of Hawai'i at Mānoa, Honolulu, HI.