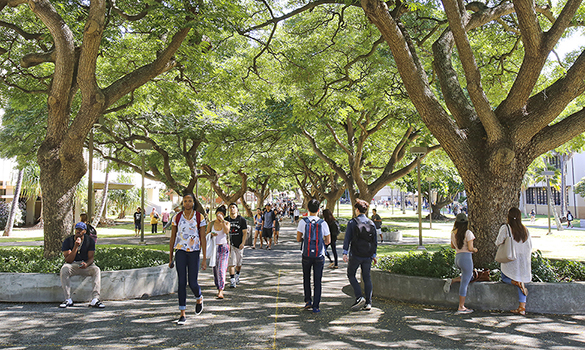 Effective Fall 2023 - Spring 2024
University of Hawaiʻi at Mānoa
Bachelor Degree Program Sheets
and Sample Four Year Academic Plans
These documents are advising tools for students on their academic journey. It is the student's responsibility to meet regularly with his/her academic advisor(s) to ensure proper progress and to confirm his/her academic requirements.
Combined Bachelor's & Master's Degree (BAM) Pathways offers students a shorter time frame to graduate within 5 years. The BAM programs are listed at the bottom of this page.
Courses fulfilling Focus requirements are offered in departments across the curriculum and vary each semester. They are listed in the Class Availability website.
This project is maintained by the Manoa Catalog Office for the Assistant Vice Chancellor for Undergraduate Education. For more information, contact (mcatalog@hawaii.edu).
---
---
How to Understand the Bachelor Degree Program Sheets
---
Undergraduate General Education Requirements
---
Blank Sample 4-Year Plan (Form Fillable)
---