About the Department of Social Work
The mission of the Department of Social Work is to provide educational excellence that advances social work with its focus on social justice. The principal responsibility is the generation, transmission, and application of knowledge for the global enterprise with special attention to Native Hawaiian, other Pacific Islander, and Asian populations in our state and region..
Bachelor's of Social Work
This program involves a two-year course of study beginning in the junior year. It combines both academic course work and field practicum.
Master's of Social Work
The MSW program prepares professional social workers for advanced practice with individuals, families, groups, organizations and communities in one of four fields of service: children and families, behavioral mental health, health and gerontology.
PhD Program
Our program prepares students for leadership in the advancement of social welfare education, practice, policy development, and research.
Research
Our faculty have an immense variety of research interests affecting many under-served and neglected groups of people.
"I've gained a lot of confidence from the [Ethel H. Yamane Endowed Scholarship]... someone believes in me."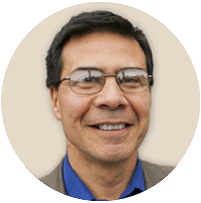 "I am eternally grateful for the high-quality education I received at the Thompson School."
"(My) experiences with faculty, staff and fellow students... helped me develop a solid professional sense of self and launch my career in social work and health policy."