Conferences Team
Plan A Conference
Guest Information
Conferences Team
Plan A Conference
Guest Information
Meet the Conference Housing Team!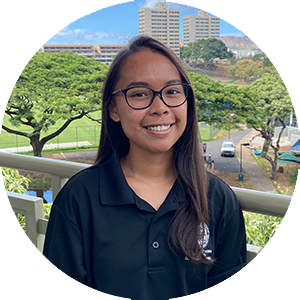 Rita Lifoifoi
Conference Office Assistant
Rita joined the Conference Housing team in April 2019. She came to UH from Saipan, Northern Marianas Islands in August 2018. She is currently a junior pursuing a B.S. in Molecular Biosciences and Biotechnology.

Rita would like to travel to Copenhagen, Denmark to experience a different way of living. If you're looking for new places to try in town, she suggests trying the sweet chili chicken at Kaka'ako Kitchen.