The people who teach and work at HELP come from a wide background of language use and experience. Our close affiliation with the renowned Department of Second Language Studies at the University of Hawaiʻi makes us a solid choice for ESL/EFL learning, but it is our teachers and staff members that truly make us a unique institution. We simply think we have the best of the best!
Joel Weaver – Director
I was born and grew up in Kinshasa, Congo in central Africa. I came to Hawaii in 1986 to get my Master's degree in teaching English, and have taught English at all levels in Africa, Micronesia, California, and Hawaii. I have been a teacher trainer, materials developer and language school administrator as well. Here at HELP, I am honored to lead a wonderful team of teachers and administrators who pour their hearts and minds into providing an absolutely incredible experience for all who come here to study. In my free time, I like spending time with my family and enjoying the ocean and other natural wonders of Hawaii. Come join us here in paradise–the most remote and most beautiful islands in the world. My staff and I are eager to give you the chance of a lifetime to learn English and store up golden memories to carry home!
Christine Guro – Assistant Director
I'm originally from Chicago, Illinois, but I've been living in Hawaii for more than 30 years so it's definitely my home. During my years here, however, I spent time in Japan to teach English. When I returned, I got a Masters Degree in ESL from UHM. I enjoy all aspects of ESL as an instructor, teacher trainer and administrator. In my spare time, I like to read mystery novels, watch CSI on TV, and go to the movies (almost) every weekend. I hope you will come to Hawai'i and discover a wonderful place that is different from anywhere on earth. The warm sun, the friendly people, and the unique nature make Oahu an island paradise. Of course, HELP is the best place to learn English with its great staff, talented teachers, energetic students, and a friendly atmosphere. Aloha!
Kimberly Imamura – Registrar & Front Office Manager
Aloha! I was born and raised here in sunny Hawaii on the Leeward side of Oahu. I graduated with a BBA in Human Resource Management from the University of Hawaii at Manoa with a minor in Japanese. For three years, I was a participant on the JET program in snowy Nagano, Japan, where I taught English to Elementary and Jr. High school students. Upon returning to Hawaii, I received my Masters of Education in Educational Administration for Higher Education. Here in Hawaii, I love hiking, shopping, and karaoke. Where there's snow, I love snowboarding, and at HELP, I love helping out students! If you have any questions or concerns, feel free to drop by the Front Office and we will do our best to "HELP" you out.
Chris Folan – Housing Coordinator
Coming soon!
Sandra Iwamura – Service Learning Coordinator & Instructor
I was born and raised in Honolulu, HI. I graduated from the University of Hawaii and have a Bachelor's degree in Asian Studies and TESL. After graduating from UH, I got a chance to work in Japan for 3 years, specifically in Saga Prefecture. It was a great experience to work in a foreign country! I've had many jobs in my life, but teaching English is the most rewarding because of all the great friendships I've made throughout the years! Sports is my passion, but I also enjoy doing yard work and eating! Running and soccer are my favorite things to do on the weekend! I'm proud to call Hawaii my home and would love to share it with you someday at HELP!
Gina Redila – Internship Coordinator & Instructor
I was born in the Philippines, moved to Guam when I was 3, came to Hawaii at 17, and have lived here a little over 30 years. I have a BA in Humanities, with a specialization in English Literature. I got my MA in Adult Education and Training from the University of Phoenix, and a second MA in TESOL from Hawaii Pacific University. I have been with HELP since 2013, and I have enjoyed every minute of it! In my free time, I like to spend time with my family every chance I get, and of course, cooking for others when I can. As a former ESL learner, I was inspired by the dedication of several English teachers so I decided to be like them and "help" others learn English. HELP is surrounded by awesome instructors and staff. E komo mai!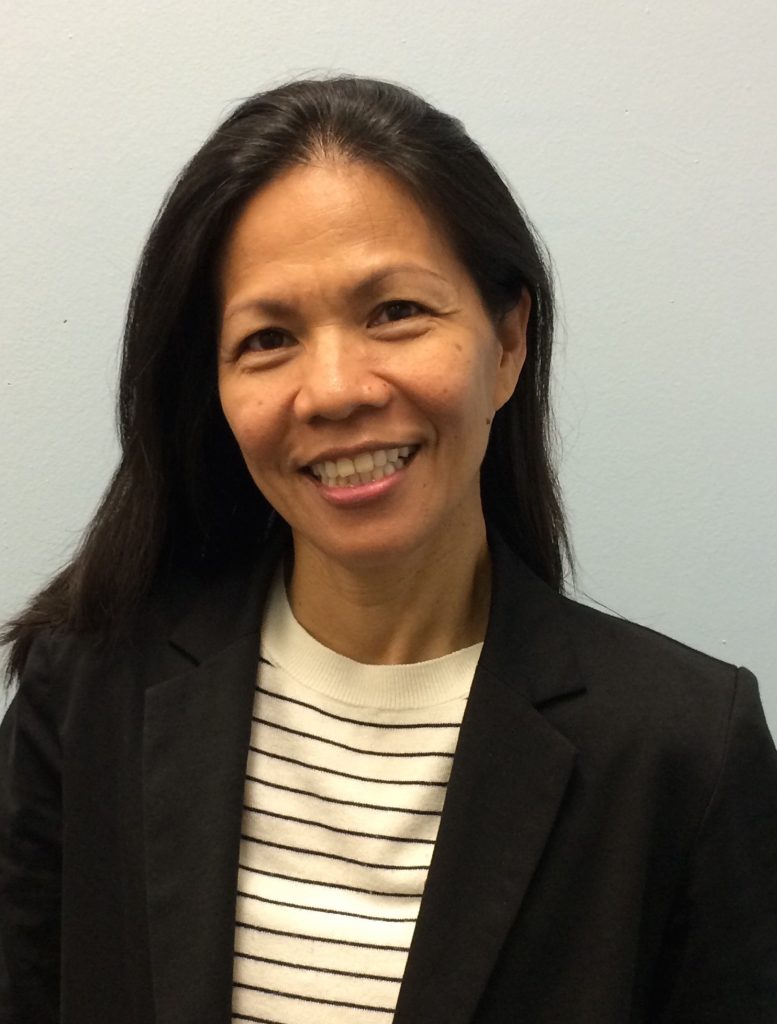 Grace Choi – Instructor
I am originally from Korea, and I have lived in Hawaii for 10 years. I got my MA in Second Language Studies with a specialization in second language acquisition in 2005 and the Advanced Graduate Certificate in Second Language Studies (AGC) in 2006 from UH. I have taught English at HELP since 2004, and I really feel blessed to be a part of this wonderful program. In my free time, I like to spend time with my family and go to different places of Hawaii. Hawaii is a perfect place to live and HELP is in the center of Hawaii. Please come join us and become a part of our HELP family.
Cade Christensen – Instructor
Originally from Washington D.C., I've lived in Hawaii for over 10-years. I received a B.A. in English Literature from the University of Hawaii (1989), an M.S. in Ministry from Pepperdine University (1994) and spent over twenty years teaching in non-profit organizations in Alabama, Washington state and here in Honolulu. In 2018, I graduated from Cambridge University's CELTA training program and began working at HELP as an ESL-Instructor. I really enjoy meeting and interacting with students from around the world and seeing them grow as both English speakers and as unique and well-rounded individuals. When not in the classroom, you'll find me at the beach swimming, riding my bike around town, reading and sipping coffee at a local café, or spending meaningful time with my wife and friends. I hope you'll join us in Hawaii and be a part of our amazing student community at HELP. You'll have the experience of a lifetime!
Linda Wong – Instructor
Aloha! I was born and raised here in Hawaii. I graduated from the University of Hawai'i at Manoa. In 2016, I graduated with a Bachelor of Education (B.Ed) degree in K-6 Elementary Education. In 2018, I earned my Masters (MA) degree in Second Language Studies with a specialization of Language Education. I have also taught abroad in Ubon Ratchathani, Thailand for two very hot summer months. Outside of the classroom, I like to go hiking, practice yoga, go to the beach, and experiment with makeup and skincare. I love living in Hawaii and I feel very lucky to experience all the beautiful and fun opportunities. I hope you take the opportunity to have fun and be a part of this wonderful HELP 'ohana!
Lena Petko – Instructor
I am originally from Kiel, Germany. I moved to Hawai'i eight years ago. I have a BA in Second Language Studies and German from the University of Hawai'i. I am currently a student in the MA program in Second Language Studies at UH hoping to finish my studies soon. I joined the HELP 'Ohana' in January 2020 as a teacher. 'Ohana' means family in Hawaiian and describes how it feels to be a part of this program. When I am not teaching at HELP or taking classes at UH, I like to spend time with my husband, children, and friends. You can find me in the ocean (surfing, swimming, snorkeling) or exploring the island trails. I hope you will join our program so we can create memories together!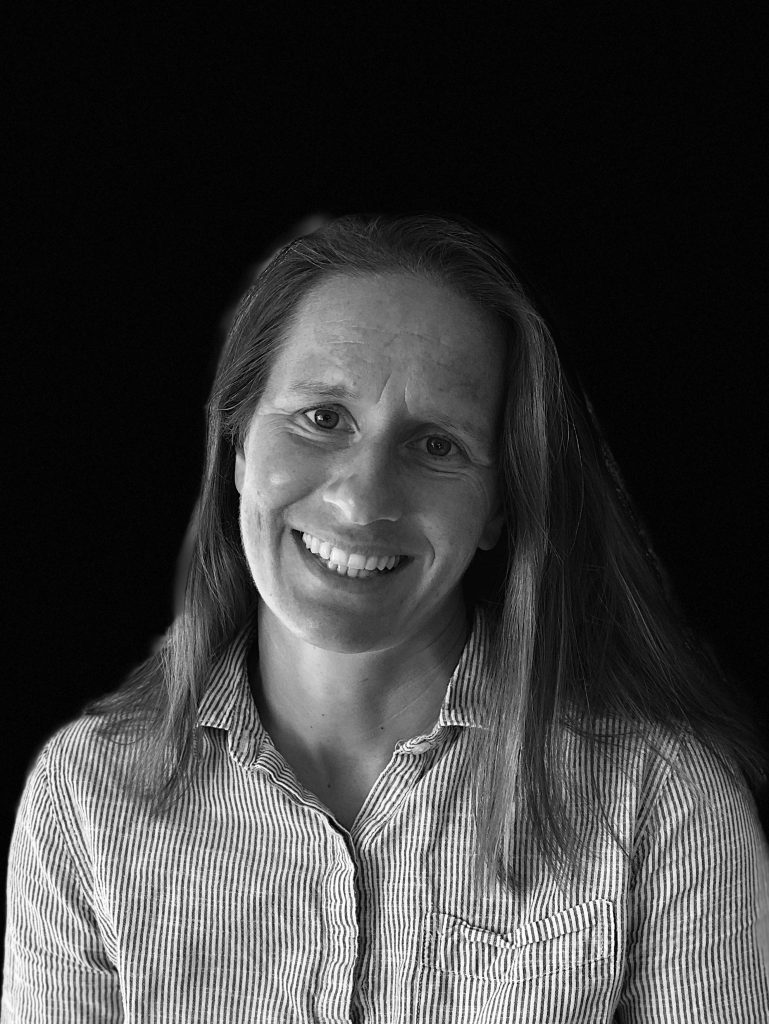 Front Office Staff
Yeojin J. / Christopher S. / Emi W.