Registration open until May 1
UH Mānoa Hybrid Commencement Celebration Update
Posted 3/30/2021
Aloha,
The University of Hawaiʻi at Mānoa commencement planning team, in collaboration with the campus colleges and schools, is proud to provide a hybrid commencement celebration event for Spring 2021. To ensure you have the latest, most accurate information for planning purposes, we are sharing further details about the upcoming events.
Special messages from a guest speaker, student speaker and President Lassner will be recorded and posted online the week after finals. In addition, students will have the opportunity to participate in an in-person diploma presentation and photo session (two guests allowed per student). Although we cannot offer our traditional commencement celebration, we believe the following will help students celebrate and commemorate this amazing milestone in a safe, responsible environment:
Students are invited to wear their cap and gown to a photo session at Bachman Hall. Commencement regalia is available through the UH Mānoa Bookstore;
Students' names will be read while they receive a diploma scroll from a college/school administrator;
Each student will have three photos taken by the commencement photographer, which will be available for viewing and purchase via an online link emailed shortly after the event:

one individually with their diploma scroll;
one with the college/school dean;
and, one with their two guests;

PhD students will follow a slightly different protocol from the other graduates. In lieu of taking a photo with the dean, PhD students will take a photo with their advisor or a member of their committee. They will not be hooded so should arrive wearing their hood. If a committee member is not available, the student will take a photo with the dean;
Individual schools and colleges will be assigned a time for their photos between May 13–16 (see attached schedule);
Colleges' and schools' assigned times may be further broken down by department or degree. Further details regarding specific reporting times will be sent prior to the photo sessions;
All Spring 2020, Summer 2020, Fall 2020, Spring 2021 and Summer 2021 graduates are welcome to participate;
All photo sessions will be recorded and available on the commencement site shortly after the close of the semester.
Registration (https://manoa.hawaii.edu/commencement/register/entry.php) is scheduled to open on this site on April 8th. The deadline to register is May 1.
Whether or not graduates participate in this photo session, they are still eligible to participate in any future in-person ceremonies at the Stan Sheriff Center when we are able to safely have them again.
We understand that this is not the ideal way in which you would like to celebrate your accomplishments through years of hard work and commitment. However, we do hope that this will be a special opportunity for you to enjoy this moment with loved ones.
Mahalo,
UH Mānoa Commencement Team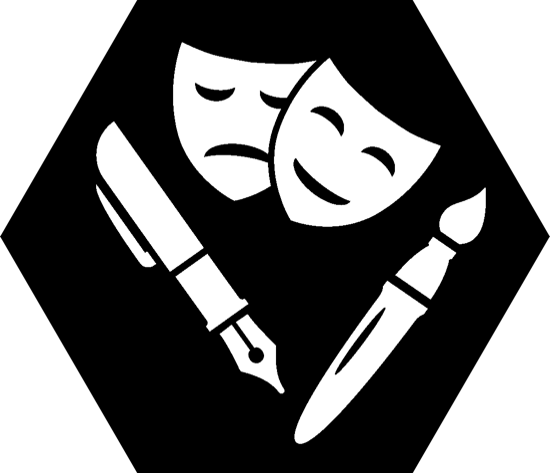 COLLEGE OF ARTS, LANGUAGES, & LETTERS
DEPARTMENT OF THEATRE & DANCE
Award Ceremony and Graduate Acknowledgement via Zoom
Wednesday, May 5th, at 5:30pm
For more information contact, onstage@hawaii.edu
COLLEGE OF EDUCATION
During the COE Virtual Convocation, each graduate's coordinator or faculty advisor will read aloud a statement of appreciation that the graduate composes ahead of time. Graduates may invite their family, friends, mentors, and others to attend this festive event.
Friday, May 14, 2021 5:00pm
Online via ZOOM and live-stream (access links to be provided)
RSVP by April 15, 2021
For more information contact, Aaron Levine (alevine@hawaii.edu)
COLLEGE OF ENGINEERING
Semester convocation for graduating BS, MS, and PhD degrees
Friday, May 14, 2021 at 5:30pm
For more information contact, Song Choi (schoi@hawaii.edu)

JABSOM SCHOOL OF MEDICINE
BA, BS, MS, PhD (in-person, limited guests): Saturday, May 15 @ 1:00pm
MD (in-person, limited guests): Saturday, May 15 @ 5:00pm
Will go live on May 15th at 1:00 p.m.
For more information contact, Lee Buenconsejo-Lum (ibuencon@hawaii.edu)

COLLEGE OF NATURAL SCIENCES
Virtual ceremony YouTube
Will be posted Friday, May 14 at 4:00pm
For more information contact, Alison Sherwood (asherwoo@hawaii.edu)
---
SCHOOL OF LIFE SCIENCES
Virtual Convocation
Thursday May 13, 2021, at 4:00 pm
YouTube Live TBA

Graduates: Please fill out this RSVP form and a submit slide

Family and Friends: Please fill out this RSVP
For more info please contact Dr. Marguerite Butler mbutler@hawaii.edu, Dr. Cynthia Hunter cindyh@hawaii.edu
SCHOOL OF NURSING & DENTAL HYGIENE
Virtual Recognition Ceremonies will be streamed via YouTube. Link will be available week of May 10.
Dental Hygiene BS Graduates on Thursday, May 13, at 5:30pm
Nursing Graduates (BS, MS, DNP & PhD) on Friday, May 14, at 5:30pm
For more information, visit the nursing ceremony and dental hygiene ceremony event pages or contact, Carlyn Minster (carlynli@hawaii.edu)

SCHOOL OF OCEAN, EARTH, SCIENCE & TECHNOLOGY (SOEST)
Virtual Graduation Celebration.
Graduates: Please fill out this RSVP form which will ask for a photo of yourself by April 30.
Saturday, May 15, 2021 at 9:00 am
For more information contact, Heather Saito (Soestsas@hawaii.edu)


COLLEGE OF SOCIAL SCIENCES
Aloha Celebration Video, to posted on CSS YouTube channel, featuring graduates, Dean Konan, faculty and special performances by Kumu Hula Manu Boyd and Dancer, Pono Fernandez
Friday, May 14, 2021 at 9:00am
YouTube link will be available the morning of May 14.
For more information contact, Sherrie White (swhite7@hawaii.edu)

THOMPSON SCHOOL OF SOCIAL WORK & PUBLIC HEALTH
SOCIAL WORK
Celebrate BSW, MSW, and PhD graduates during the Ke Ala Kupu and Convocation Ceremonies
Ke Ala Kupu: May 14, 3:30pm
Virtual Convocation: May 14, 5:00pm
PUBLIC HEALTH
Virtual ceremony (Facebook Live Stream)
Virtual ceremony celebrating the accomplishments of our incredible bachelors, masters, and doctoral public health graduates. Student speakers will share parting thoughts and students will be individually recognized.
Saturday, May 15, 2021 at 10:00am
For more information contact, Liz McFarlane (ecmcfarl@hawaii.edu)
COLLEGE OF TROPICAL AGRICULTURE AND HUMAN RESOURCES
Pre-Show
Welcoming Remarks
Featured Guest Speaker
Interactive Prize Contest
CTAHR Student Speakers
Announcement of Graduates
Music Performance Closing Remarks
Friday, May 14, 2021 at 6:00pm
For more information contact, Herbenia Bowen (herbenia@hawaii.edu)
Guest Speaker
Nainoa Thompson
President of the Polynesian Voyaging Society & Master Navigator
Virtual Graduation Fair
The Mānoa Bookstore's Virtual Graduation Fair is now available! Visit the bookstore's website and enjoy special pricing on grad bundles including graduation attire, grad T-shirts, alumni gear and much more! In addition, view online resource links for rings, diploma frames, grad announcements, and alumni information. You can also stop by the Mānoa Bookstore at Campus Center to purchase your graduation attire bundles.
Fall 2020
A PDF copy of the printed program with candidate names is available. Friends and family of graduates may request a printed copy by emailing graduate@hawaii.edu