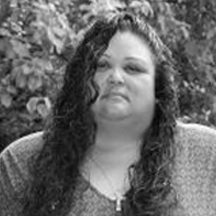 Associate Professor, Kamakakūokalani
Malia Akutagawa is an Associate Professor of Law and Hawaiian Studies with both the University of Hawaiʻi at Mānoa's Hawaiʻinuiākea School of Hawaiian Knowledge – Kamakakūokalani Center for Hawaiian Studies and the William S. Richardson School of Law. Malia earned Baccalaureate degrees in Philosophy and Biology from Whitworth University in 1993. Malia is a 1997 alumnus of the William S. Richardson School of Law, having earned a Juris Doctor and Environmental Law Certificate. She was admitted into the Hawaiʻi State Bar Association in 1998.
Malia's scholarship includes State and federal laws protecting iwi kūpuna (Native ancestral burials), preserving cultural and historic sites, and engaging Native communities and stakeholders in consultation on these matters. Malia is also involved in community-based resource management efforts along traditional land divisions (ahupuaʻa) and district/regional (moku) levels within the context of State watershed management partnerships and Community Based Subsistence Fishing Areas (CBSFAs). Malia is particularly interested in the integration of Native, Indigenous Hawaiian methodologies, customary law, and governance principles founded by the ancient ʻAha Kiole (People's Councils) and incorporated into law under the StatewideʻAha Moku Advisory Committee (AMAC). The AMAC is comprised of representatives from each of the eight main Hawaiian islands. It advises the State Department of Land and Natural Resources (DLNR) on Indigenous best practices for the management of natural resources in Hawaiʻi.
Malia is part of Hui ʻĀina Momona, a consortium of scholars throughout the university community charged with addressing compelling issues of indigenous Hawaiian knowledge and practices, including the legal regime and Native Hawaiian rights associated with mālama ʻāina, and with focus on cross-disciplinary solutions to natural and cultural resource management, sustainability, and food security.
Office Phone: 808-956-0559
Office Fax: 808-973-0988
Office Location: KAMA 103DD
E-mail: maliaaku@hawaii.edu