Alumni Spotlight: Christina Geisse
Christina Geisse (Kiki Leinch)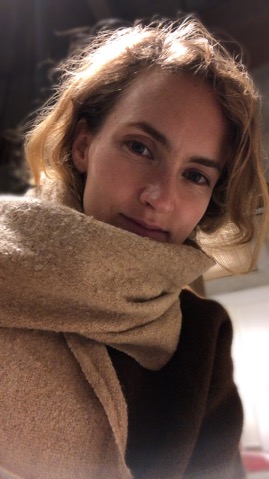 Hometown: Santiago, Chile
Degree & Year: BA, 2013
Area focus: Japan 
Current employment: I work for the first ever "nomadic hotel," as cultural advisor for their Japan project, 2020. The hotel is currently based in Cambodia, and previously it was in Italy. Our next stop is Brazil. I also help as cultural translator, like an enzyme, to improve the experience of guests and to achieve a deeper connection with the host culture.
I am also dedicated to spreading Japanese tea culture (茶道) in my home country.
What was the best part of the program for you?
The Asian Studies program was incredible because most professors were undertaking their own research, passionate about their subject of study, and enthusiastic about sharing their knowledge with students. It felt fresh and profound at the same time. Inspiring! 
How did the Asian Studies Program help you to get where you are today?
The Asian Studies Program was helpful because it made me understand Japan (my field of study) in a more holistic manner. It was eye-opening, and thanks to that I can today move through different countries, make connections and be more flexible in life and work.
I am a teacher in the Urasenke tradition, thanks to the support I received while I was at UH. The flexibility of Asian Studies at UH is great for those who wish to follow a special path and develop themselves in very specific ways. Choosing a career to follow my passions was the best thing I could do, and not just choosing a major to become a marketable professional…