To help students graduate and succeed, the following services are provided to accepted TRIO Mānoa students:
Supplemental Academic Advising
TRIO Mānoa Advisors provide extra advising support for students! Students should continue to work closely with their school/college and major advisors. Maintaining communication with all advisors is crucial.
Find your primary advisors using the UHM Advising Guide.
The following are actions you must take with your primary school/college advisors:
Complete mandatory advising (Meeting with a TRIO Mānoa advisor will not satisfy your mandatory advising requirements and will therefore not lift any holds on registration).
Confirm your course registration for Course Program of Study (CPoS) purposes.
Complete all forms (e.g. concurrent enrollment, major declaration, etc.)
Computer Lab & Study Station Reservations
Login to STAR Balance

Under Tutoring, Tech & Learning Centers

Select TRIO Manoa Computer Lab or TRIO Manoa Study Room

Reserve a time
Remember
Limit reservations to 2 hours max so others may reserve. You must book two 1-hour slots.
Laptops are available for use in the Krauss Hall area. Ask us for details. UH ID required.
UHM Campus wifi map (be sure to click Show Outdoor Coverage)
01 Mac/Study
02 Mac/Study
01 PC/Study
02 PC/Study
03 PC/Study
04 PC/Study
05 PC (Scanner)
Study Station 01
Study Station 02
Study Station 03
Study Station 04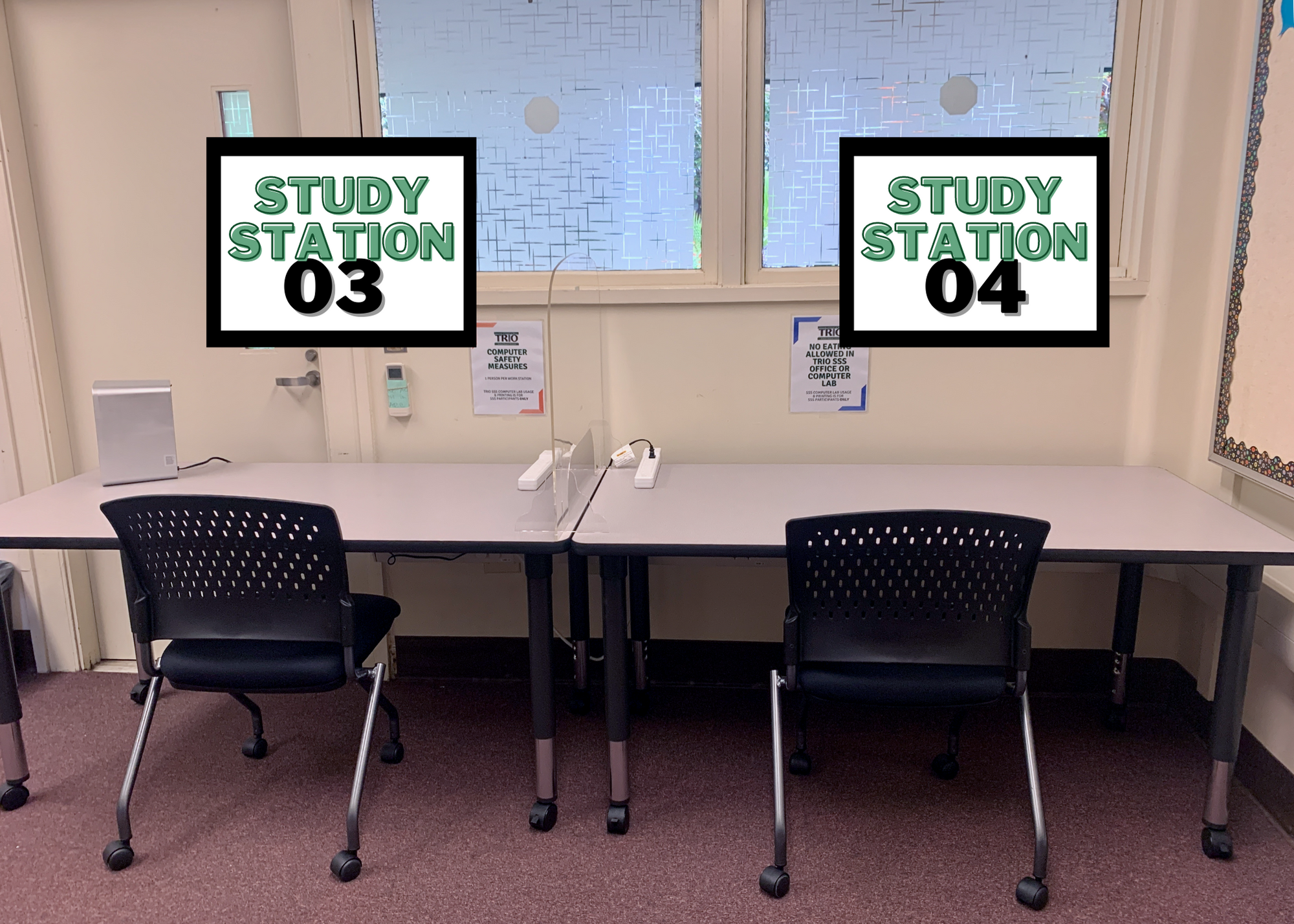 Prices posted in office-- $1 or less.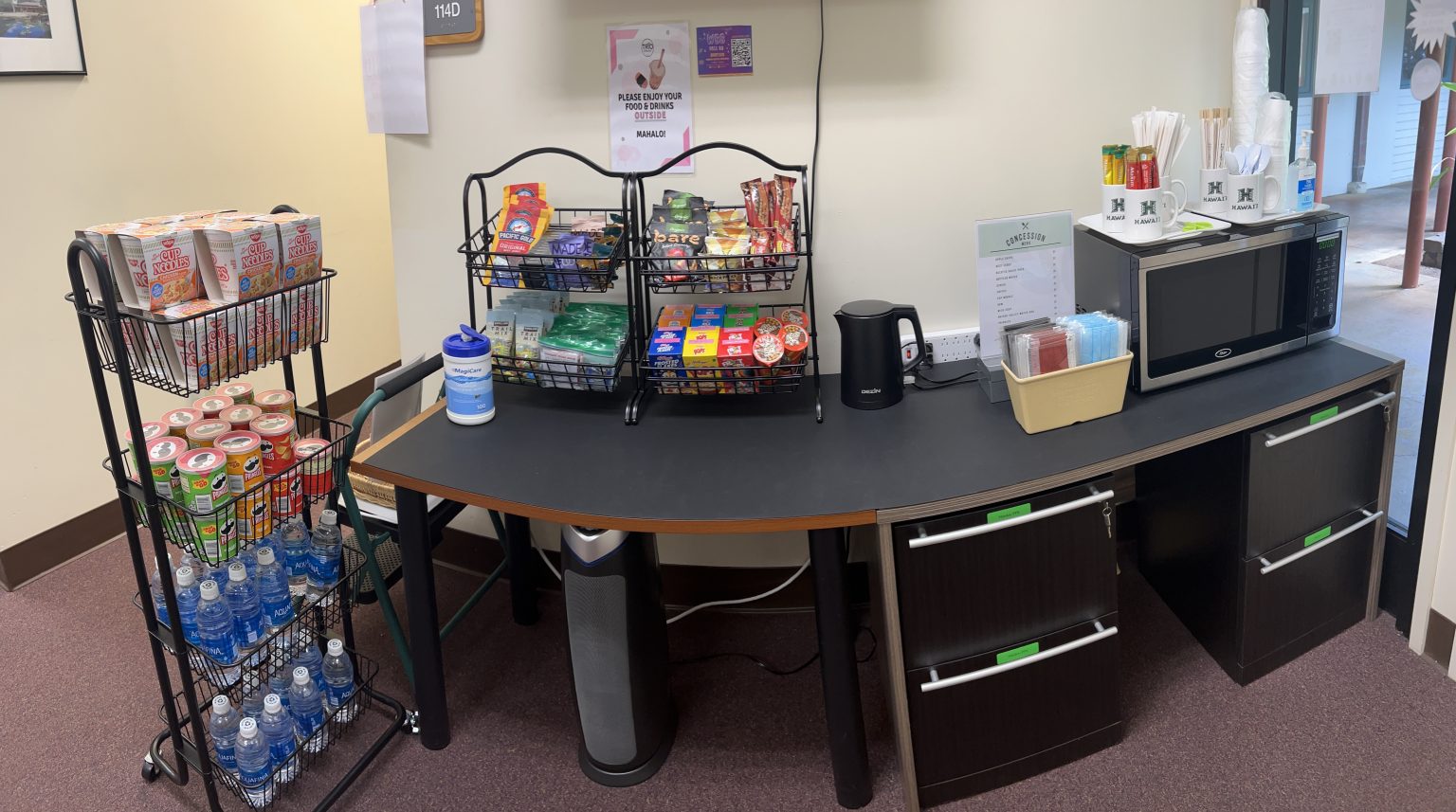 Daily-use Storage Lockers
Students can store things in lockers for the day on a first-come, first-served basis.
TRIO Mānoa students can submit school materials to be printed and picked up at the TRIO Mānoa office. Please check your TRIO News for instructions. If you are not part of the TRIO Mānoa 'ohana, apply here.
Workshops come in all kinds of flavors because we know you're more than just a student! We feature academics and study skills, financial literacy and aid, career prep, graduate school prep, and more! These are always announced in our TRIO News, on our Events Page, and on our IG!
Competitive Summer Scholarship
Through an application process, students may receive funding for summer school. When the application period begins, information is sent directly to TRIO Mānoa students.
To be eligible:
New TRIO Mānoa applicants must complete their intake appointment                   by March 1st
Continuing TRIO Mānoa students must be active in the program
TRIO News Weekly Newsletter
TRIO Mānoa members receive a newsletter sharing upcoming events, job opportunities, announcements, and other relevant information. We encourage students to read these regularly as this is how we share important info with all of our students! If you have met with one of our academic advisors for your intake appointment and have no been receiving these emails, please email trio.manoa@hawaii.edu to inform us.
UNIV 132: Academic and Career Exploration (course)
TRIO Mānoa students may register for UNIV 132: Academic and Career Exploration, an optional 1-credit Writing Intensive course. This course is taught by Leilani (TRIO Director) with a career workshop series provided by the Mānoa Career Center.
Myers-Briggs Strong Interest Inventory
Work with one of our certified advisors to discover your strengths!
"The Strong Interest Inventory® assessment provides robust insight into a person's interests, so you can help them to consider potential careers, their educational path and the world of work. Built on psychologist John Holland's theory, it's backed by more than 80 years of research into how people of similar interests are employed, and what motivates individuals in the workplace. It delivers effective and powerful results that contribute to your students' success."