SAFE ZONE TRAINING: LGBTQ+ SAFETY AND INCLUSION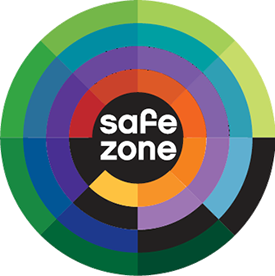 Description:
Announcing the Safe Zone Training schedule on LGBTQ+ equity and inclusion at UH Mānoa. Please register today. Participants who complete the training will receive a Safe Zone sign to indicate their participation in this program aimed at addressing campus climate, LGBTQ+ inclusion and equity.
Who:
Anyone looking to address oppression and be part of a university-wide campaign to build a safe and welcoming campus community for LGBTQ+ people.
What will be addressed:
The difference between "assigned sex," "gender" and "sexual orientation"
The rights of the LGBTQ+ UHM community
How to maximize gender and LGBTQ+ inclusion in your daily life
How to be an effective ally or advocate for LGBTQ+ people
Sponsored by:
UH Office of the President
UH Commission on LGBTQ+ Equality
UH Mānoa Office of the Provost
UH Mānoa Office of Student Affairs, including the Office of Student Equity, Excellence and Diversity
UH Mānoa LGBTQ+ Center
More Info: 956-9250; LGBTQ@hawaii.edu
PRE-REGISTRATION IS REQUIRED:
Click below for the Safe Zone Registration Link:
---
Safe Zone LGBTQ+ Equity and Inclusion Training Schedule:
FALL 2022:
Zoom Trainings:
Mon. September 12, 2022, 10:30 am-12:00 pm
Fri. October 14, 2022, 1:00 pm-2:30 pm
Thurs. November 10, 2022, 2:00 pm-3:30 pm
Tues. December 6, 2022, 1:00 pm-2:30 pm
In Person Trainings:
Thurs. September 8, 2022, 10:30 am-12:00 pm
Wed. October 12, 2022, 1:00 pm-2:30 pm
Mon. November 21, 2022, 10:30 am-12:00 pm