Kathryn L. Braun is Professor of Public Health and Social Work, chair of the PhD in Public Health program, and Barbara Cox Anthony Endowed Chair on Aging at the University of Hawai'i. She also serves as Principal Investigator of Hā Kūpuna National Resource Center for Native Hawaiian Elders and serves as Co-Investigator on several other federally funded grants to improve elder care, to reduce ethnic disparities in health, and to train the research workforce. Dr. Braun is known for her work in community-based participatory research in cancer and gerontology, and she has published more than 250 articles, books, and book chapters on these topics. She is a past winner of a Board of Regent's Medal for Excellence in Teaching from the University of Hawai'i and is a fellow in the Gerontological Society of America. She is a former Peace Corps Volunteer (the Philippines), and a former Fulbright Scholar (South Korea). With Drs. Takeo Ogawa, Donghee Han, and Cullen Hayashida, Dr. Braun co-founded ACAP in 2004 and has been its President since 2008.
Takeo Ogawa received his MA from Kyushu University in Fukuoka, Japan in 1970 and received his PhD from Kurume University in Kurume, Japan in 1996. He is currently a Professor Emeritus at Kyushu University and Yamaguchi University. He is the Active President of the non-profit Organization Asian Aging Business Center in Fukuoka city and the corporate advisor of Aso Education Service Co., Ltd. He managed the Japan International Cooperation Agency (JICA) Project of Preventive Long-term Care in Bangkok during 2018-2020. From 2019 – 2020, he led the Economic Research Institute for ASEAN and East Asia (ERIA) Research Project, "Modeling Human Development and Circulation of Long-term Care Workforce," and published a report. He is an emeritus member of Japan Socio-Gerontological Society and committee member of Fukuoka-city Master Planning Council and Fukuoka-city Council of Health and Social Welfare. Dr. Ogawa has published two papers Ageing in Asia-Pacific: Interdisciplinary and Comparative and Perspectives and Changing Social Concepts of Age: Towards the Active Senior Citizen. In 2004, he co-founded ACAP with Drs. Cullen Hayashida, Donghee Han, and Kathryn Braun. Dr. Ogawa was the first ACAP President from 2004 – 2008.
Donghee Han is the Director of Research Institute of Science for the Better Living of the Elderly (RISBLE). She is a board member of Active Aging Consortium in Asia Pacific and the Korean Gerontological Society. She is a Visiting Professor of Daegu Catholic University Korea and the University Respati Yogyakarta Indonesia. She is chairperson of the Commission of Elderly Policy in Busan Metropolitan City Government and consultant for the National Pension System in Busan, Korea. She has won Korean government awards for RISBLE program's Information and Culture in Cyber Spaces for Older Persons and Re-design for Dementia Patients and their Families. She has developed innovative programs for older people by ICT, including Cyber Family, Cyber Neighbours, and Internet Navigators. She recently developed programs and has trained trainers to promote cognitive, emotional, and physical well-being for older persons, including those in long-term care facilities. She was a co-founder of ACAP in 2004 and has been involved since then.
Cullen Hayashida was the founder and former director of the Kupuna (Elder) Education Center at Hawaiʻi's Kapi'olani Community College, where he developed curricula for family caregivers, healthcare para-professionals, and active agers. While trained as an academic, he spent his career developing and testing more 50 eldercare services that operated within hospitals, nursing homes, and community college settings. Other projects offered and tested models of case management, home health care, and emergency response systems. He has provided technical assistance to other organizations locally, nationally, and in Asia. Dr. Hayashida was also the principal author of the Hawaiʻi State Executive on Aging's White Paper called the 2020 Vision on Active Aging (2014). He was a co-founder of ACAP in 2004 and has been a member since then.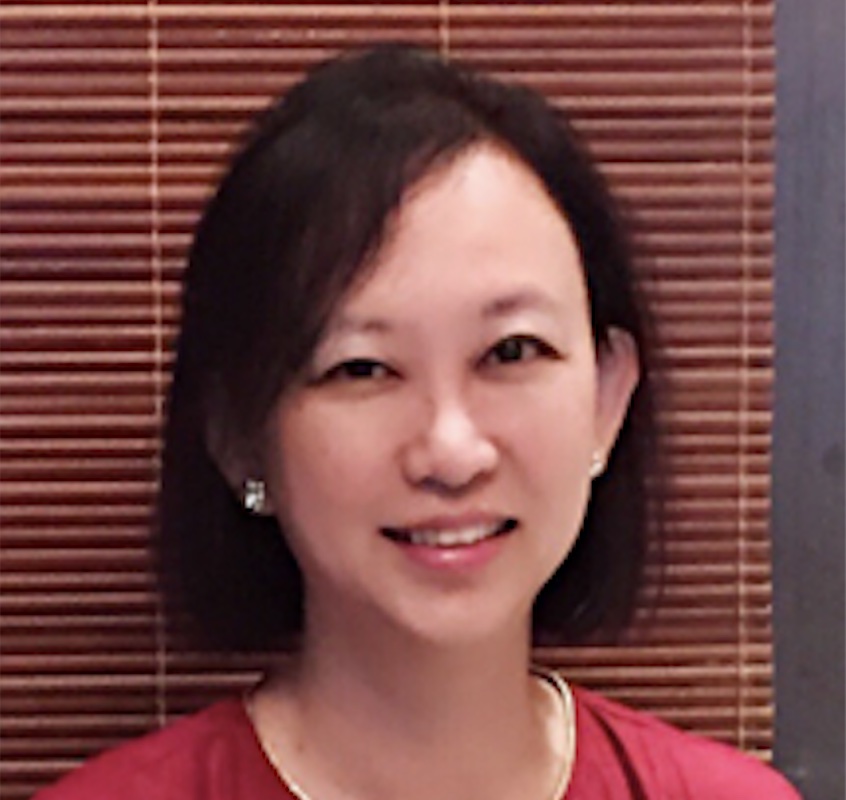 Leng Leng Thang is an Associate Professor of the Department of Japanese Studies and Co-Director of the Next Age Institute, Faculty of Arts and Social Sciences, at the National University of Singapore. She obtained her PhD (Anthropology) from the University of Illinois at Urbana-Champaign. She is a socio-cultural anthropologist with research interests in ageing and intergenerational approaches and relationships with a focus on Asia, especially Japan and Singapore. She published the book Generations in Touch: Linking the Old and Young in a Tokyo Neighborhood from Cornell University Press (2000), which was her PhD dissertation ethnography, and has since been widely involved with promoting intergenerational work in Singapore and beyond. Her most current book is Intergenerational Contact Zones: Place-based Strategies for Promoting Social Inclusion and Belonging, co-edited with Kaplan, Sanchez, and Hoffman (Routledge, 2020). Leng Leng is also the current president of the Gerontological Society of Singapore. She has been involved with ACAP since its inception.
Yoshiko Someya was awarded her PhD from the Graduate School of Social Work and Social Research at Bryn Mawr College, Pennsylvania, USA in 1980. She has specialized in social gerontology since 1973, when she first worked as a research assistant for the Tokyo Metropolitan Institute of Gerontology. She had taught at universities for more than 35 years before retiring from her position as a full-time Professor at The Tokyo Woman's Christian University in 2015. During these years, she taught graduate students and conducted various research studies. She was a Visiting Professor at the Institute of Ageing at the University of Putra Malaysia and a Visiting Professor of Policy Studies at the University of Bristol in the United Kingdom. Dr. Someya is currently the Director at the Health & Medicine Paradigm Shift Consortium in Tokyo. She has published several books Elderly in Depopulated Areas, based on surveys in Kagoshima Prefecture; Welfare for the Aged in Australia; Ageing and the Family; The Lives of Pensioners in UK; Works in Social Welfare and Their Career Development; Don't Call Me an Elder Yet; and Changing Attitudes of Supporting Elder Parents in Asia, etc. She joined ACAP in 2005 and was a featured speaker at the 2016 conference of the Hawai'i Pacific Gerontological Society in Honolulu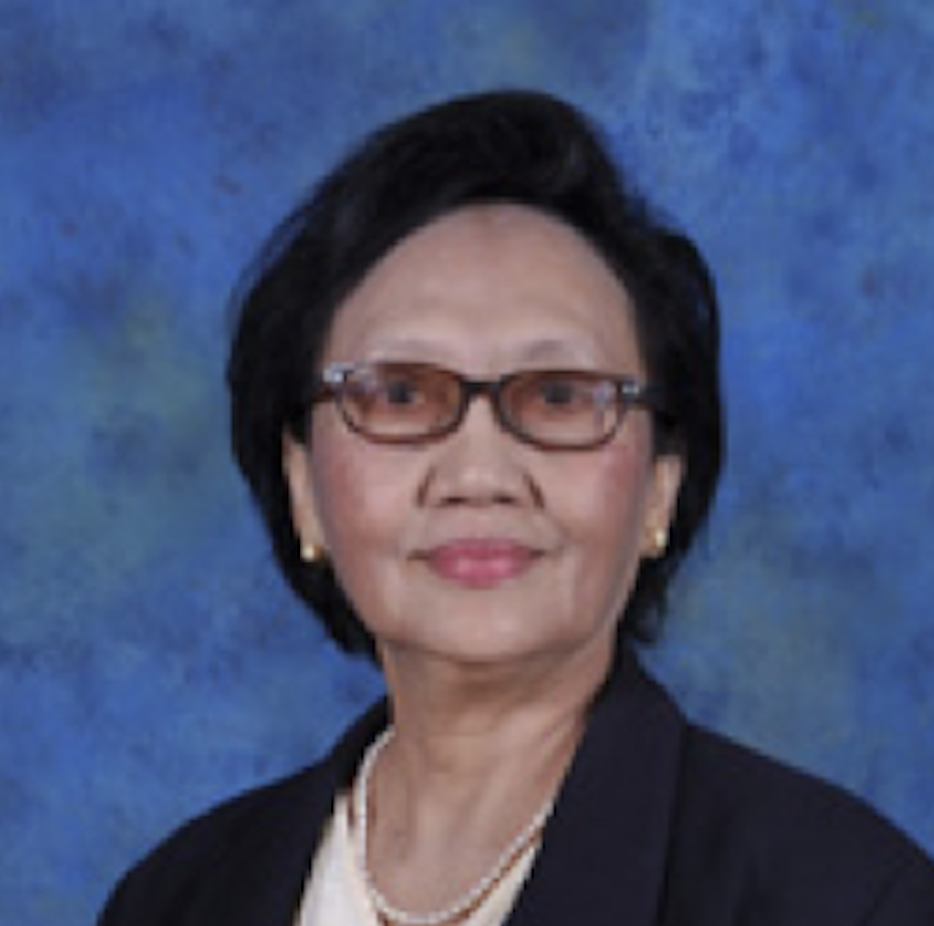 Tri Budi W. Rahardjo is President of the Universitas Respati Indonesia and a Professor of Gerontology. She was awarded as an Honorary Visiting Research Fellow, Oxford Institute of Population Ageing, University of Oxford 2011-2014, Newton Fund Institutional Links, Newton Fun and The British Council, Partnership between Loughborough University UK and University of Indonesia, 2016 on Tempe and Dementia. She has been a Consultant for Ageing Programmes to Indonesian Government and Private sectors since 2011. She has been supervising PhD students in gerontology/ageing issues at universities in Indonesia and at Loughborough University (UK) since 2000. She was a Temporary Advisor to WHO SEARO in 2013, Technical Advisor for Healthy Ageing Strategy to WHO in 2015, and Member of Steering Board of APRU Population Ageing Research Hub since 2014.  She was also a member of National Commission for Older Persons (NCOP) Indonesia from 2005–2011. Since September 2018, she has been a member of Expert Group for South-South Triangle Cooperation on Care Economy, concerning caregivers for older persons. Her current research interests include ageing and dementia, age-friendly communities and cities, long-term care, and quality of life for older persons. She has been a member of ACAP's executive committee since 2009.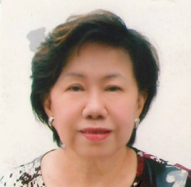 Thelma Kay was educated at the National University of Singapore and the London School of Economics and Political Science. She had a long career with the United Nations, most recently as Chief of the Social Development Division, United Nations Economic and Social Commission for Asia and the Pacific (UNESCAP). At UNESCAP, she was in charge of regional implementation and monitoring of global and regional mandates on social development, social protection, gender equality and ageing. She also served as Senior Advisor on Ageing Issues, Ministry of Social and Family Development, Singapore, and she was a faculty member at the Department of Sociology, National University of Singapore. Ms. Kay has served on the board of entities of global and regional organizations (such as UNESCO, Asian Institute of Technology). She is currently an advisor/consultant to governments, regional bodies, international organizations, and United Nations entities. She first encountered ACAP at an international conference in Melbourne in 2010, when she attended an event organized by ACAP and was very impressed by its purpose and the commitment of its members. She has been with ACAP since then, and has actively participated in ACAP activities in many countries.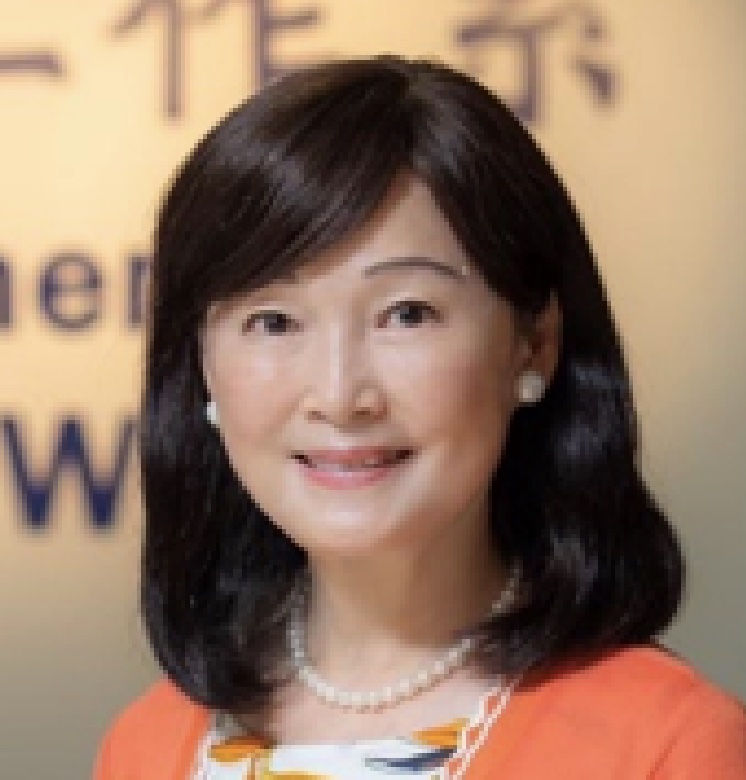 Teresa is an Adjunct Professor of the Department of Social Science at The Hang Seng University of Hong Kong. She is also a Visiting Professor of the Respati University of Indonesia and an Honorary Consultant of the Institute of Active Ageing and Jockey Club Smart Ageing Hub, Hong Kong Polytechnic University (HKPU). Teresa is a former Professor of Practice (Gerontology) of the Department of Applied Social Sciences and the Founding Director of the Institute of Active Ageing at HKPU. Teresa has conducted research and published numerous articles and papers on social work and ageing, active ageing, gerontechnology, age-friendly cities, and dementia caregiving. She is currently appointed to various Hong Kong government boards and advisors to 12 non-governmental organizations. Teresa serves as the President of Women's Initiative for Ageing Successfully (WINGS), Vice-chairman of the Senior Citizen Home Safety Association and MIP Care Resources Network, and board member of the Hong Kong Alzheimer's Disease Association. Teresa was awarded the Certificate of Commendation by the government of the Hong Kong Special Administrative Region in 2017. She has been a Hong Kong representative of ACAP since 2013.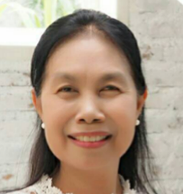 Kaysorn Sumpowthong completed her Master Degree in Public Health (MPH) from Mahidol University, Thailand. She obtained her PhD in health promotion from the University of Adelaide, Australia. She has been working as a faculty member at the Faculty of Public Health, Thammasat University, Thailand. Dr. Sumpowthong was a former deputy dean for academic affairs and chair for the master degree program at the Faculty of Public Health. Currently she is the chair of the academic committees of the MPH and PhD programs. She is also the Principal Investigator of the Quality Annual Assessment for Primary Care Unit in Bangkok, organized by the National Health Security Office. Dr. Sumpowthong met ACAP members at the 2015 conference of the International Association of Gerontology and Geriatrics (IAGG) in Chiang Mai, Thailand. Due to her appreciation of ACAP's spirit and dedication to older persons from countries all over the world, she joined and has been involved in many activities since then.
Mala Kapur Shankardass is an internationally known sociologist, gerontologist, and health social scientist based in India. She is a University of Delhi faculty member who has taught for the past 37 years. She is also a researcher, writer, and activist. She has 10 books with prestigious publishers, with 5 more books forthcoming in 2022. She has over 100 published articles in scientific journals, books, magazines, and newspapers. She has chaired sessions, delivered keynote address and presentations at academic forums around the world on ageing, health, gender, and development issues. She is an editorial board member of international and national journals and is also one of the Emerald Open Research Gateway Advisory board members. She is the Asia Representative of the International Network for Prevention of Elder Abuse. As the Managing Trustee of the Development, Welfare, and Research Foundation, which focuses on quality of life issues, she has been involved with many grassroots projects to advocate for older people. She has received various international fellowships given by the European Union, the Ford Foundation, the US, and the UNFPA for her work on health and ageing issues. She is involved with various ACAP activities and has been a member of ACAP since 2018.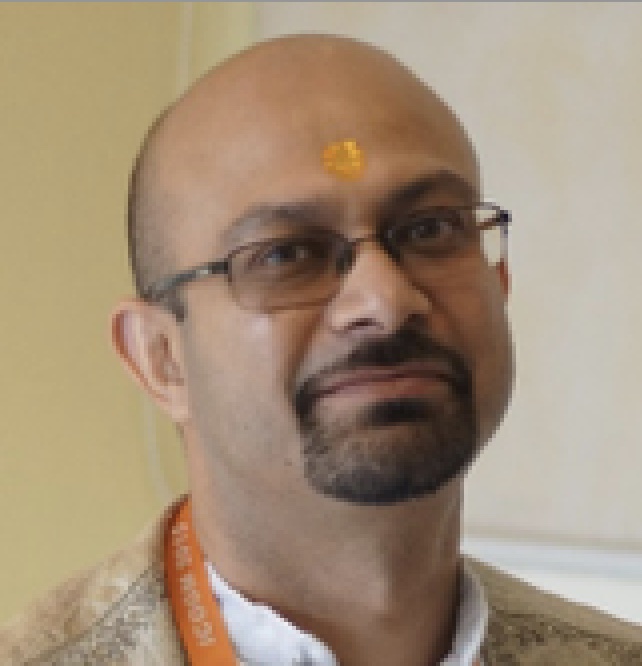 Ashish Goel completed his post-graduation training in Internal Medicine in India, and subsequently a Master in Public Health from the Johns Hopkins University under a Fulbright fellowship, acquiring skills in research methods, epidemiology, leadership, biostatistical analysis, and scientific publications. He has worked at several medical schools and currently is the Chair of the Department of Medicine at AIMS, in Punjab in India. He is a passionate teacher, humble researcher, and a conscientious physician who creates and maintains networks at an international level. His areas of interest include end-of-life care, medical ethics, doctor-patient relationships, applications of technology in health, geriatric emergency medicine, and medical education with special focus in areas related to frailty, falls, abuse, and health of incarcerated inmates. He currently is President (Elect) of the Indian Academy of Geriatrics and Vice President of the Association of Gerontology (India) and has been an ACAP member since 2019.
Chandrakala Diyali holds a PhD and MPhil in Social Work and an MA and BA from Delhi University. She completed the National Eligibility Test conducted by the University Grants Commission of India (UGC). She is also a recipient of a research fellowship from the UGC. She has completed a research project funded by the National Commission for Women (NCW), the first book on women in Sikkim titled A Situational Analysis of Women and Girls in Sikkim. This book is published by the NCW and is widely cited by national and international publications. Her academic and research interests include geriatric social work, child and women rights, counseling, and gender studies. She has many research publications in well-known national and international journals and chapters published in books. She is a faculty member in social work at the Amity Institute of Social Sciences in Noida, India, and a life member of the National Association of Professional Social Work. She has been a member of ACAP since 2019.