Congratulations to our graduates!  Here is where they are today.
---
Tanisha Aflague, PhD, MS, RD
Title & Employer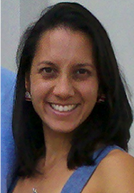 Assistant Professor of Nutrition & EFNEP and SNAP-Ed Coordinator at the University of Guam
Dissertation Topic
Addressing childhood obesity through surveillance, novel assessments, and enhancement of summer enrichment programs in Guam.
Academic Highlights
Esquivel MK, Fialkowski MK, Aflague T, Novotny R. Engaging Head Start Teachers on Wellness Policy Implementation to Improve the Nutrition and Physical Activity Environment in Head Start Classrooms: A Qualitative Study of the Children's Healthy Living Program (CHL) in Hawai'i. J Fam Med Community Health 2016; 3(5): 1094.
Aflague TF, Boushey CJ, Leon Guerrero RT, Ahmad Z, Kerr DA, Delp EJ. Feasibility and Use of the Mobile Food Record for Capturing Eating Occasions among Children Ages 3–10 Years in Guam. Nutritents 2015; 7:4403-4415. doi:10.3390/nu7064403
Boushey CJ, Hanbury AJ, Kerr DA, Schapp TE, Paterson S, Aflague TF, Bosch M, Ahmad Z, Delp EJ. The mobile food record: how willing are adolescents to record? JMIR mHealth uHealth 2015; 3(2):e47. doi:10.2196/mhealth.4087
---
Title & Employer
Assistant Professor (Director of Dietetics Program) at the University of Hawai'i at Mānoa
Dissertation Topic
Childcare Center Wellness Policy Implementation for Childhood Obesity Prevention
Academic Highlights
Esquivel MK, Nigg C, Fialkowski MK, Braun K, Li F, Novotny R. Head Start Wellness Policy Intervention in Hawaii: A project of the Children's Healthy Living Program (CHL). Childhood Obesity. 2016; 12 (1).

Esquivel, MK, Nigg C, Fialkowski JK, Braun K, Li F, Novotny R. Influence of teachers' personal health behaviors on operationalizing obesity prevention policy in Head Start preschools: A project of the Children's Healthy Living Program (CHL). In press: Journal for Nutrition Education and Behavior.
---
Cheryl Gibby, PhD, MS
Dissertation Topic
Maternal and infant factors involved in overweight/obesity and the acceptability of a text message-based intervention aimed at reducing excessive infant weight gain
Academic Highlights
Gibby CLK, Palacios C, Campos M, Lim E, Banna J. Breastfeeding discontinuation not associated with maternal pregravid BMI but associated with Native Hawaiian or Other Pacific Islander race in Hawaii and Puerto Rico WIC participants. Matern Child Health J. July 2018. doi:10.1007/s10995-018-2587-x
Palacios C, Campos M, Gibby C, Meléndez M, Lee JE, Banna J. Effect of a Multi-Site Trial using Short Message Service (SMS) on Infant Feeding Practices and Weight Gain in Low-Income Minorities. J Am Coll Nutr. 2018;0(0):1-9. doi:10.1080/07315724.2018.1454353
Banna J, Campos M, Gibby C, et al. Multi-site trial using short mobile messages (SMS) to improve infant weight in low-income minorities: Development, implementation, lessons learned and future applications. Contemp Clin Trials. 2017;62(Supplement C):56-60. doi:10.1016/j.cct.2017.08.011.
---
Michelle Mosley, PhD, MS, CBA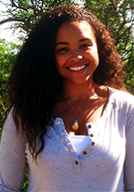 Title & Employer
ASenior Service Fellow at the Centers for Disease Control and Prevention
Dissertation Topic
Cultural Attitudes and Beliefs on Diet and Physical Activity in Early Adolescents and Influence on Weight and Dietary Intake
Academic Highlights
Mosley, M.A., Andrade, F.C.D., Aradillas-Garcia, C., Teran-Garcia, M. Consumption of Dairy and Metabolic Syndrome Risk in a Convenient Sample of Mexican College Applicants. Food and Nutrition Sciences, 2013, 4, 56-65.
Teran-Garcia, M., Andrade, F.C.D., Vazquez-Vidal, I., Mosley, M., Medina-Cerda, E., Aradillas-Garcia, C. FTO genotype is associated with body mass index and waist circumference in Mexican young adults. Open Journal of Genetics, 2013, 3, 44-48.
---
Title & Employer
Assistant Professor, New York University Langone Health, Department of Population Health
Dissertation Topic
Association of Fish and Long-Chain Omega-3 Fatty Acids in Pediatric Liver Diseases
Academic Highlights
St-Jules, David E; Goldfarb, David S; Pompeii, Mary Lou; Liebman, Scott E; Sherman, Richard A. Assessment and misassessment of potassium, phosphorus, and protein in the hemodialysis diet. Seminars in dialysis. 2018:31(5):479-486.
St-Jules, David E; Goldfarb, David S; Pompeii, Mary Lou; Sevick, Mary Ann. Phosphate Additive Avoidance in Chronic Kidney Disease. Diabetes spectrum. 2017:30(2):101-106.
St-Jules, David E; Jagannathan, Ram; Gutekunst, Lisa; Kalantar-Zadeh, Kamyar; Sevick, Mary Ann. Examining the Proportion of Dietary Phosphorus From Plants, Animals, and Food Additives Excreted in Urine. Journal of renal nutrition. 2016:27(2):78-83.
---
Michelle Thompson, PhD, MS



Title & Employer
Health Promotion Fellow, Schofield Barracks, Hawaii
Dissertation Topic
Improving Physical Activity and Fruit and Vegetable Social Cognitive and Behavior Variables in Filipino Adolescents in Hawai'i: The Waipahu Action Research and Training (HART) Project
---
Amit Kumar Singh, Phd, BVSc & A.H
Title & Employer: Postdoctoral Researcher, University of Georgia
Dissertation Topic
Effect of exogenous enzymes and probiotics on digestibility and fiber utilization in chickens
Academic Highlights
D. Bhuminand, B. Tapendra Prasad, S. Amit Kumar, M. Motozumi, M. Yoh-Ichi. 2009. Ovarian status, uterine pathology and physical condition of anoestrus and culled buffaloes in Chitwan, Nepal. Proceedings of the British Society of Animal Science Annual Conference in Southport, UK, 30 March- 1 April 2009.
---
Utsav Prakash Tiwari, PhD, B.V.Sc. & A.H.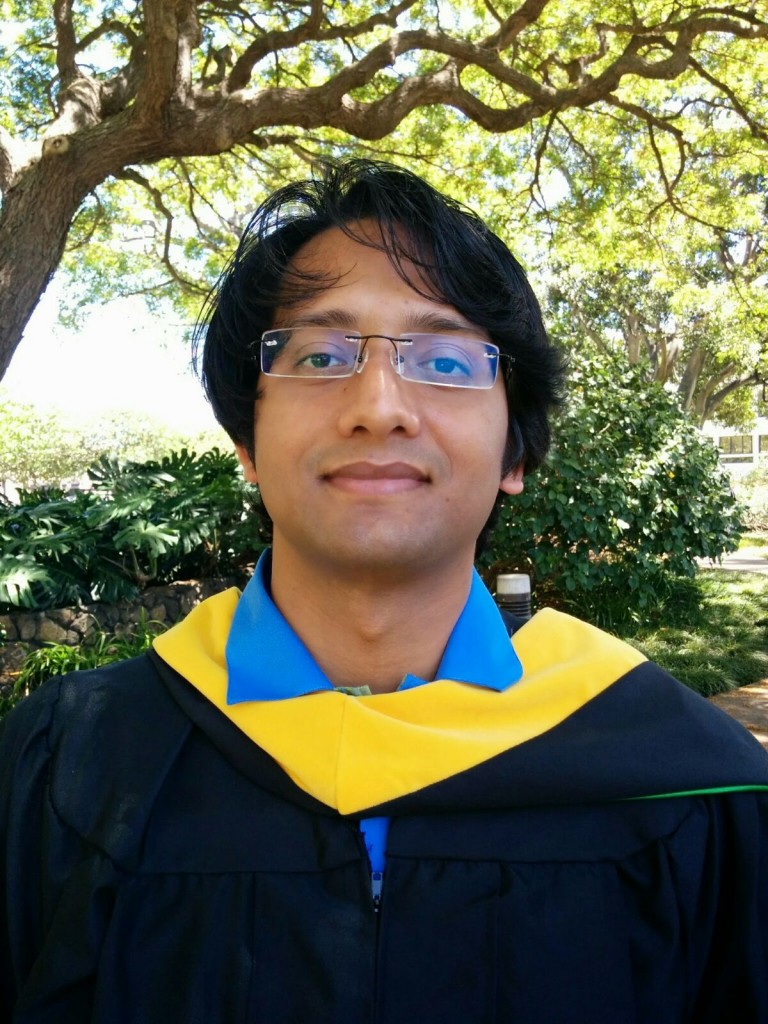 Title & Employer
Postdoctoral Research Associate, Department of Animal Sciences, University of Illinois at Urbana-Champaign
Dissertation Topic
Use of porcine in vivo, in vitro model and microscopy to see the effect of exogenous enzymes on degradation of fiber-starch-protein matrix
Academic Highlights

Utsav P. Tiwari, H. Chen, S. W. Kim and R. Jha. Supplemental effect of xylanase and mannanase on non-starch polysaccharide digestibility and gut health of nursery pigs studied using both in vitro and in vitro model. Animal Feed Science and Technology. (Accepted manuscript)
 P. Tiwari, and R. Jha (2017). Nutrients, amino acid, fatty acid and non-starch polysaccharide profile and in vitro digestibility of macadamia nut cake in swine. Animal Science Journal, 88:1093-1099.
 P. Tiwari, and R. Jha (2016). Nutrient profile and digestibility of tubers and agro-industrial coproducts determined using an in vitro model of swine. Animal Nutrition, 2:357-360.
Turano, U. P. Tiwari, and R. Jha (2016). Growth and nutritional evaluation of napier grass hybrids as forage for ruminants. Tropical Grasslands, 4(3):168-178.
U.P. Tiwari, B. Turano, andR. Jha (2014). Nutritional characteristics and in vitro digestibility by near-infrared spectroscopy of local and hybrid napiergrass varieties grown in rain-fed and irrigated conditions. Animal Production Science, 54:1775-1778.