UROP is honored to present the Douglas S. Yamamura Scholarship to outstanding undergraduate students, enrolled in any field of study, who are engaged in research and creative work initiatives. The scholarship was established with a generous endowment from the estate of Paul T. Yamamura, in order to support scholarly research at the University of Hawai'i at Mānoa.
Each academic year, UROP considers all project funding applicants for the prestigious Douglas S. Yamamura Scholarship. The UROP staff selects the best STEM, and the best non-STEM student or student group each alternating semester to receive the scholarship. In an effort to support continued education of local students, strong preference is shown to undergraduate students who have graduated from high school in Hawai'i.
Douglas S. Yamamura Scholarship Recipients
The Fall 2020 Douglas S. Yamamura Scholarship recipient for a non-STEM project is Sarah Igarashi. Sarah's project entitled "Queering the Abstract Figure: Ambiguous Bodies in the Art Work of Christina Quarles," will examine Quarles' work, which uses biomorphic abstraction to explore themes of identity, through both queer theory and art historical lenses. In order to fully research this work, Sarah plans to travel to the Museum of Contemporary Art, Chicago to view their upcoming exhibition, which is entitled Christina Quarles. Sarah graduated from Mililani High School and now studies Art History at UH Mānoa and is mentored by Professor Jaimey Hamilton Faris.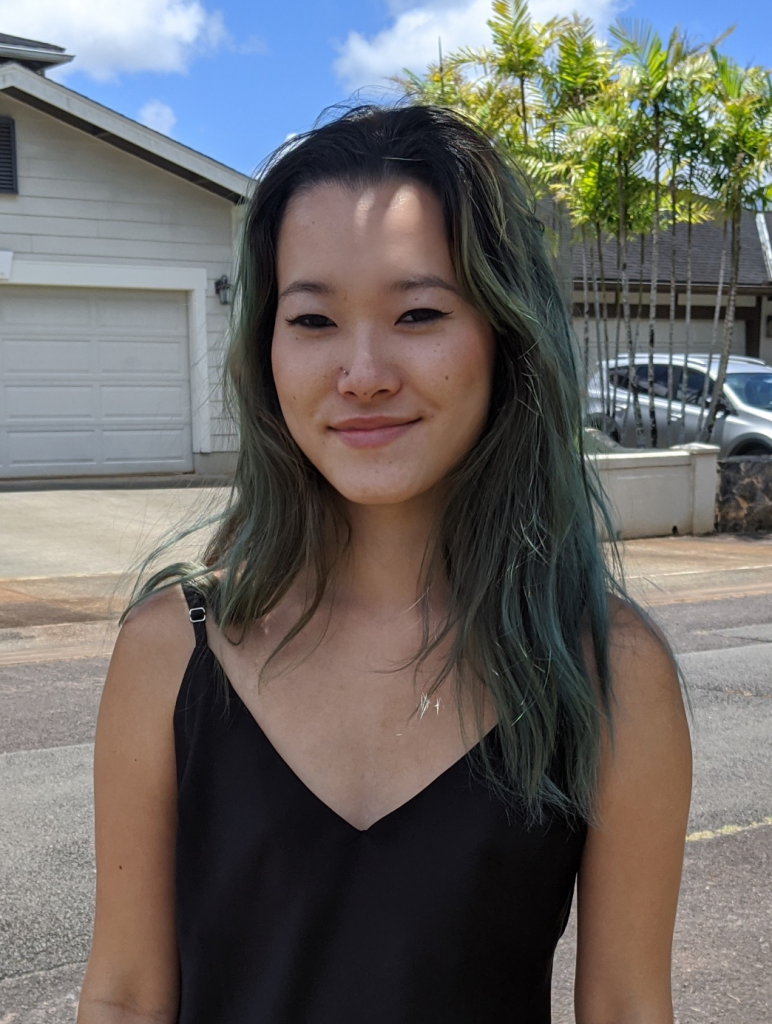 "By exploring ways in which these societal actors define and disrupt barriers and categories in visual representations of the body, I hope to bring to light an emerging conversation about the productivity and limitations of representational strategies of gender and identity fluidity in contemporary painting."
– Sarah
The Spring 2020 Douglas S. Yamamura Scholarship recipient for a STEM project is Lauren Block. Lauren's project entitled "Optimizing Larval Fish Rearing with Copepods," will develop a system to care for larval reef fish for marine aquariums, specifically focusing on clownfish as a model organism. Lauren studies Marine Biology at UH Mānoa and is mentored by Dr. Daniel Hartline. 
"The aquarium industry is invaluable for communicating and promoting ecological and conservational awareness to the general public. My hope is to further the sustainability of the industry by providing alternatives to wild-caught fish through the advancement of marine ornamental aquaculture."
– Lauren
The Fall 2019 Douglas S. Yamamura Scholarship recipient for a STEM project is Jennifer Yokoyama. Her project, "The effect of coffee on adipocytokines in relation to Type 2 Diabetes," explores the relationship between coffee and adipocytokines, chemical signals created by adipose (fat) tissue. In recent studies, coffee has been linked to decreased risk of Type 2 diabetes, but the mechanism in which it works is unknown. Jennifer studies Biology and is mentored by Dr. Pratibha Nerurkar. Jennifer is a graduate of Kealakehe High School on Hawai'i.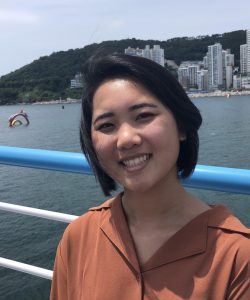 "Regulating levels of adipocytokines in the body may be a possible way coffee decreases Type 2 diabetes risk, and if this is true, it may serve as a preventative method for Type 2 diabetes." – Jennifer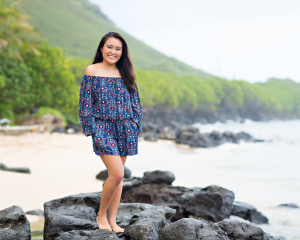 "This is a huge step for me in my lifetime goal of conducting scholarly research and working in academia." – Camryn
The Summer 2019 Douglas S. Yamamura Scholarship recipient for a non-STEM project is Camryn Shiroma. Her project, "Classical culture in Hawaiian education (1778 – 1893)," examines the impact of classical culture on Hawaiian society from the first arrival of Europeans in 1778, through the end of the Monarchy in 1893. Camryn studies Classics at UH Mānoa and is mentored by Dr. Daniel Harris-McCoy. Camryn is a graduate of Mililani High School on O'ahu.