Spotlight on Kevin Sander
From: Lake Stevens, Washington
Country of service: Paraguay (2017 – 2019)
Sector: Agriculture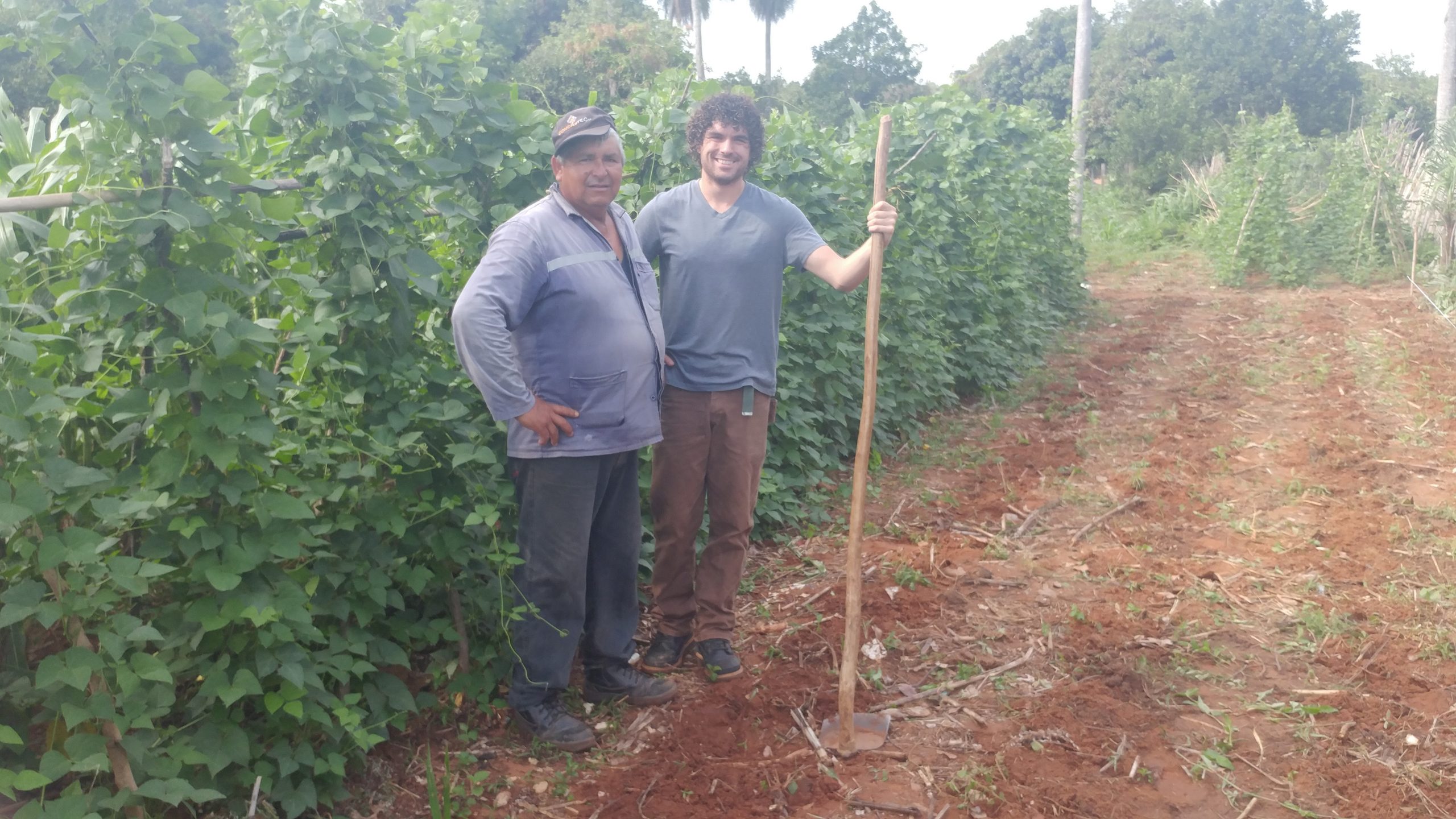 I joined wanting to go somewhere that I would have never thought to go to on my own. I let the Peace Corps decide on where to place me, and fate found me in Paraguay. I really didn't know what to expect or even what project I would have the opportunity to work on. 
What was your primary project?
I was an Agriculture volunteer, and my main project was beekeeping. I had some beekeeping experience back home, so when I found a community of people really excited to share their knowledge and experiences with me, I jumped right in to learn and help where I could.
What's your most memorable experience?
Probably distribution day, in which the members of our newly formed beekeeping commission were able to pick up supplies that we had petitioned from the government. It was a celebration after so much work and organizing to deliver new equipment to our beekeepers. My counterparts in the commission were ecstatic to see the fruits of their labor. I was proud that after two years of working with them, I was able to contribute to that end.
How did you keep yourself occupied? Did you have any hobbies?
I rarely had internet access during my service, so I spent a lot of time reading. I probably read more in those two years that I had in the rest of my life combined. It was honestly great, and while I don't have as much time to read now, I kept the habit. 
What is the food like there?
Paraguayan food is simple, rich, and calorie packed. Lots of corn and cassava (mandioca) flour based breads (chipa, sopa, chipa guazu, mbeju), vegetables, and plenty of meat (asado, chorizo). It's a cuisine born out of a recent history of famine and the War of the Triple Alliance. No real frills or tones of spices, more homey comfort food. You'll eat your meat and mandioca and like it… at least for a while.
What was your favorite dish?
I love terere – a tea-like drink where cold water is poured over yerba mate and other herbs and filtered through a straw. It's refreshing, invigorating, and can be made for various medicinal purposes. Aside from that, I loved the variety of citrus and other fruit available in the country (similar to Hawaii!).
What was your living situation like?
I lived in a small farming community of about 600 people. I had a two-bedroom home to myself with clean, potable water, electricity, and half an acre of yard. I used the space to garden, entertain the neighbor kids, and drink terere under the shade of my mulberry tree. I kept company with my cat, Gigi, and Gloria, a stray dog that came by for snacks and place to sleep at night.
What is the biggest lesson you learned from the Peace Corps?
I learned to roll with the punches. Sometimes it rains, dirt roads become impassible, and your plans for the day are cancelled. Stuff happens, but you just take a breath, drink some tea, and plan again. I learned to take stock of all the good things and let go of the bad.
Were you scared or nervous to join The Peace Corps?
In some ways, yes. I didn't know Spanish before going, let alone the common language spoken in Paraguay, Guarani. I knew that the language and cultural barriers would make the transition difficult, but still I felt ready to adapt to a totally different lifestyle and learn on the fly.
What did your family think about you joining?
My family was totally supportive. They are pretty used to me going off and making my own way far from home, and they knew I would be fine doing it again in Paraguay. Both parents and most of my siblings even came down to meet the community that I had been living with.
What are your plans now that you're back from the Peace Corps?
I've already started a master's program in entomology here at UH – an area of study that I decided to pursue after working as a beekeeper in Paraguay.
Do you still keep in touch with people from your community?
Yes. I grew particularly close to my host family in the country, and we still keep in touch about life. I also keep up with my work partners and continue to offer what technical assistance and resources I can via email and WhatsApp to support their beekeeping programs.
What do you miss the most?
More than anything, I miss the kids. They were always fun and eager to learn. They were also so patient and accepting of my strangeness in a new culture and learning of the language. Kids can be a handful sometimes with a lot of energy, but I don't think I would have learned half of what I did without them as teachers.
Don't go with an agenda. I've seen volunteers join with a specific vision in their heads about what the Peace Corps will be like, what they are going to do and what they plan to get out of it. Most often, those volunteers struggle as the reality doesn't meet their expectations. Life as a PCV can be hard, lonely, and almost nothing goes quite as planned. I believe most future PCVs will find their service much better if they go in with an open mind, willingness to change goals and most importantly to listen and learn from the people there.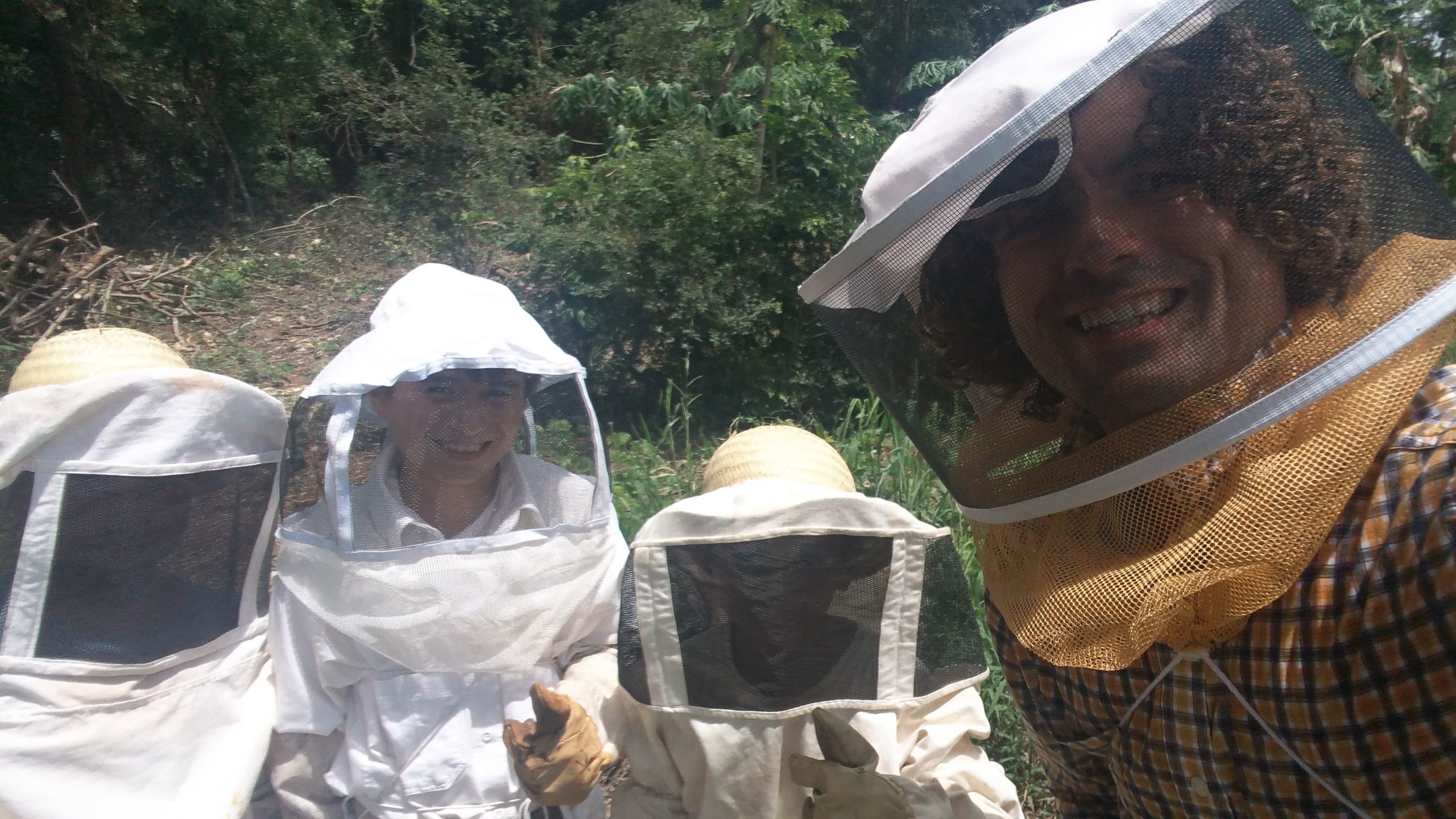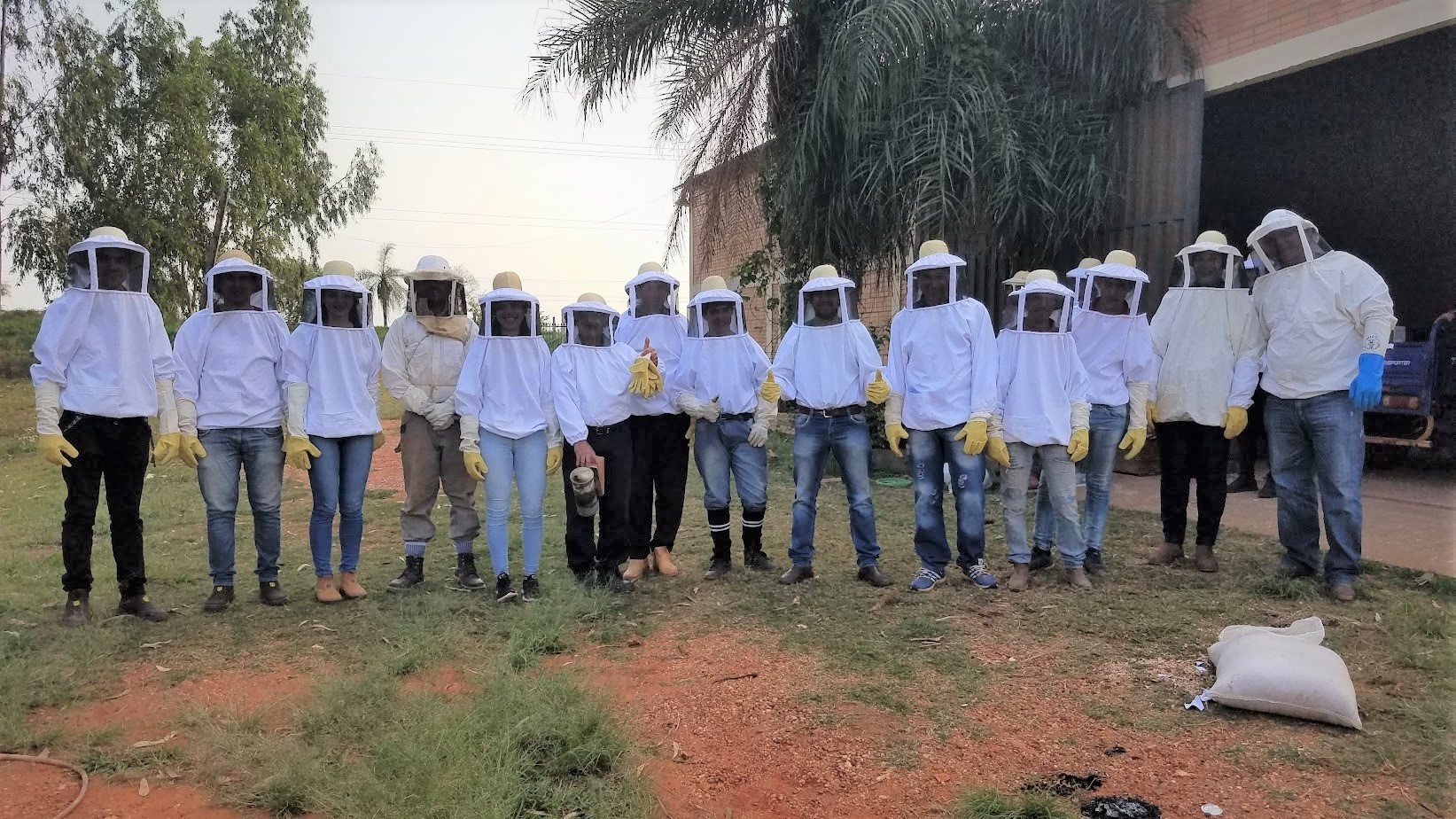 From: New York and New Jersey
Country of service: Guinea (West Africa) 2017-2019
Sector: Education
I joined Peace Corps because I wanted to take some time to give back and try to help other people. Specifically help young girls and women. The timing was right…I didn't care where I went I just wanted to go and do stuff. I wanted to do either Peru, Panama, or the Philippines and I erased it and just did 'anywhere' and 'anyplace.' I just felt like whatever is most needed…So I sold my house and went!
What was your primary project? 
I was teaching science and informatics; mainly Chemistry and French to middle school and high school students.
What did you learn while in the Peace Corps?
I learned a lot about the importance of creativity; particularly by my students and people. Because although there were limited resources, the creativity far surpassed the creativity I've seen here in the US. When you don't have anything, you need to find ways to bring things to life a lot more and that was a lot of problem solving skills for my students as well as for myself. I had to learn a lot more about patience and creativity.
What's your most memorable experience? 
My students and I organized a celebration the weekend before Ramadan started. We did a soccer tournament and we invited two other schools – we had two girl's teams in ours – so there were only four teams and I partnered with two other friends who were Peace Corps volunteers to bring their girls team to us. That ended up being the largest girls' soccer tournament, we were told, that has ever been in that region of the country. So that was really exciting for the girls. We also combined it with the opening of our resource center which we used as an opportunity to do other cultural activities. My students did a neem cream demonstration teaching people how to make neem cream. All the girls there from all different schools did a lot of skits, reading of poetry, acting, and some of them brought some art with them that they had made. So, we made it like a little cultural fair and malaria awareness as well as information awareness for the informatics because a lot of people hadn't seen the computers before or learned about any of that stuff. And of course, it ended with the soccer so it kind of became a little girl's empowerment weekend. It was so fun!
How did you keep yourself occupied? Did yo have any hobbies?  
I basically worked a lot on projects. With my community, we wrote a grant for a resource center and it had 13 computers and a whole bunch of books. It also had three rooms; the main room with the computers, a room for the library, and then a room for meetings or for the girls to use as a breastfeeding room because a lot of times students aren't able to come to school especially when they have a child because there's no places for them to do that. So that took up a lot of my time and effort.
I wasn't really good at soccer, but I understood how to deal with the goalie so I helped coach two girls soccer teams. And because we were doing the resource center, three other volunteers and I decided to work together and we actually created a 4-year informatics programs with weekly modules – all in French, all downloadable, and we handed out little thumb-drives of it. Last time I checked, it was allowed to be used in any French speaking country in the Peace Corps.
What was the food like there?
A lot of sauces. They make a lot of peanut butter, but they don't eat the peanut butter like I would. Like I would get the bananas and dip it in the peanut butter and they thought it was so strange because they put the peanut butter in the sauce. So it was a lot of meat sauce or a leaf sauce over rice.
I love to cook, but honestly my favorite thing is bread! For Valentine's Day one year I broke a bread and made it into the shape of a heart and sent it to my mom. I made friends with all the local bakeries and would sit at their place and watch them make their bread and chitchat with them and get bread. That was my favorite thing to do. I love bread. I was always amazed on how well they could make bread with so little, I was always impressed.
What was your living situation like? 
I had a hut. A typical circular hut, not overly large. Thatched roof. Things living in the back – eight rats living with me, a mom and her babies – and it was in the middle of a compound. I had a private latrine, but there was no cover over it so it was open air. Very basic, not a lot of space because the compound I was in was in the center of town and my town was fairly large. No electricity or running water too. I used a headlamp and did most of the work on my phone.  
Were you scared or nervous to join The Peace Corps?
I didn't really have a lot of time to think about it. I had some trouble with clearances so I wasn't sure when I was going to leave or if I would be able to go, but then less than two weeks before they were gonna leave they said my clearances came through and they were sending me. So, I closed down my house early and sold it, gave things away, packed up what I could and put it in one little room at my mom's and then I was gone. So, I didn't really have a lot of time to think about it and didn't know much about where I was going, what I would be doing, or if I was still in the education sector…I didn't know anything pretty much until I was already at training. Couldn't get nervous when you don't know what's coming.
What did your family think about you joining? 
My brother thought it was crazy (in a good way). My parents were supportive, my one grandma on my dad's side was very supportive, and my other grandma told everyone all the way through that I would never make it and that I would never do it and to not bother getting the shots because I would just quit. So, you know, I would just say mixed reviews, but for the most part supportive people. My mom had always wanted to do the Peace Corps so I always heard how amazing the Peace Corps was from her so she was super super supportive.
What's your plans now that you're back from the Peace Corps?
I didn't want to move back to where I was before because I feel like you're not the same person when you come back from Peace Corps so I just wanted the opportunity to acclimate and discover where I belong, and see how I changed. So right now, I am in my second year of my PhD Program in Geography and Environment at UH Mānoa and I am studying consumer perceptions with wild catch vs. aquaculture and different fishery management.  
Go in with an open mind willing to listen and embrace creative solutions. There is no cookie-cutter solution. Whatever you do you gotta make sure it's something that is gonna be sustainable for the people and it's what they need and want. That's never something you can come in knowing when you get there. When you get there you gotta realize you just don't know – you gotta listen.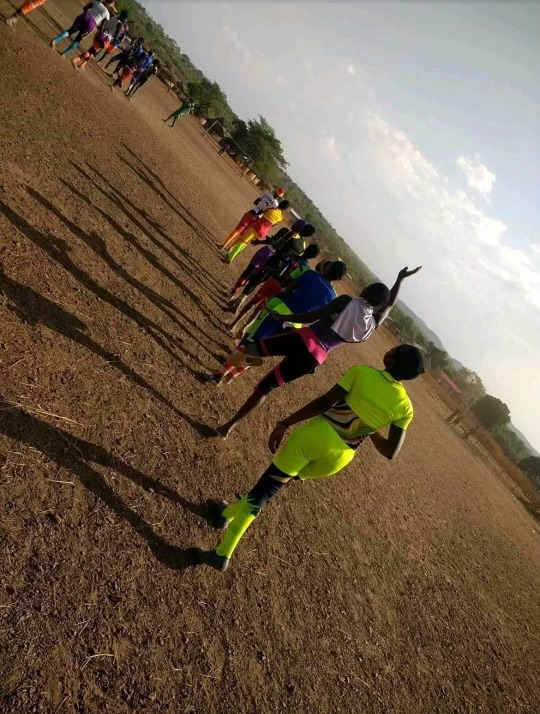 From: Chicago, Illinois
Country of service: Philippines 2014 - 2016
Sector: Youth and Development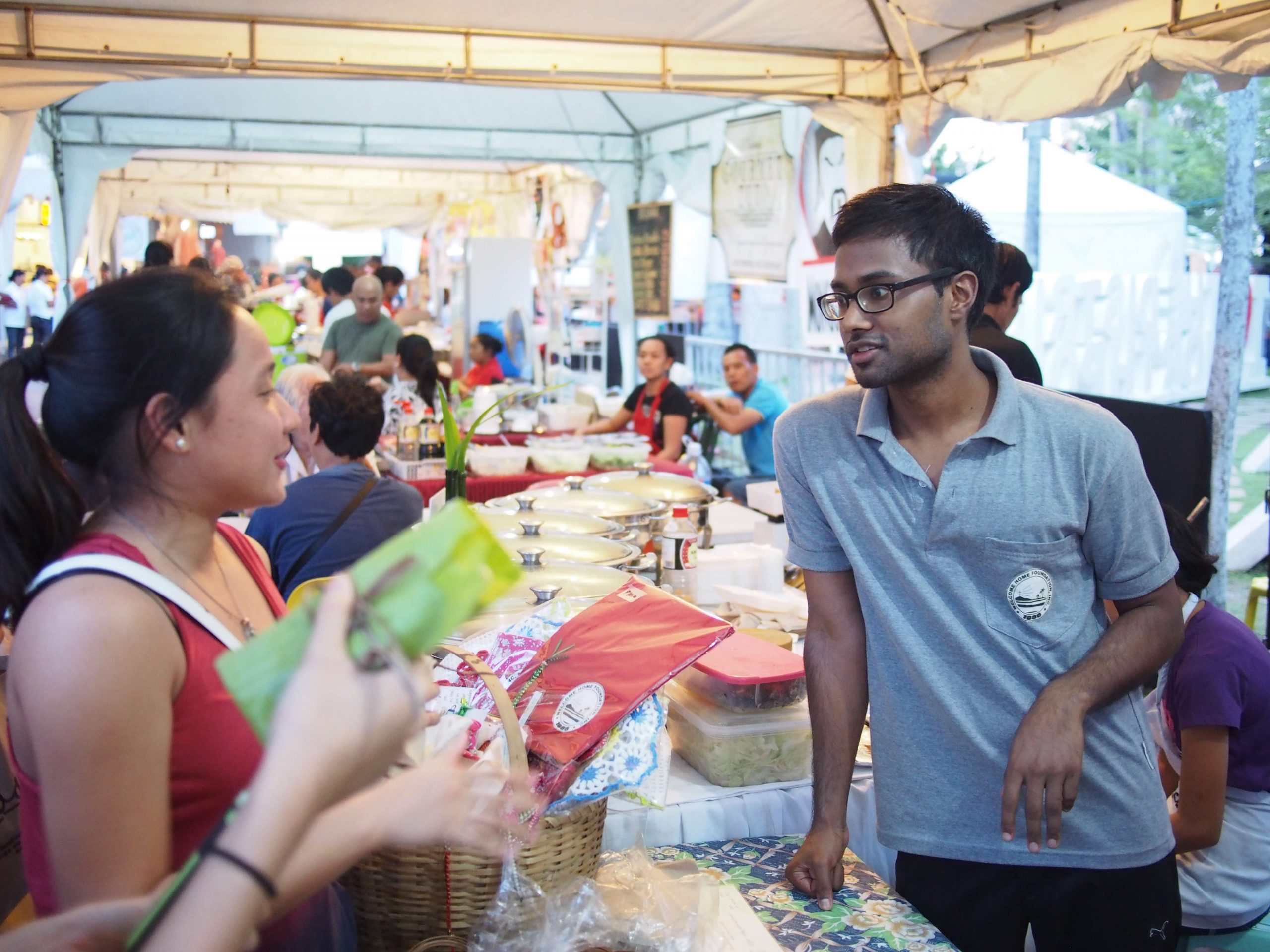 I joined the Peace Corps because I wanted to push myself to learn new things. And the best way of learning new things is being put in an environment where you have to learn new things. It's very self-serving, but there is a great deal of that, that has to do with serving the community. But I never really went in with the intentions that I was going to save them, from anything. If anything, they were gonna save me. I joined the Peace Corps because I wanted to be present in case I could help some people. And there's no better way than just being embedded right into the community.
What was your primary project? 
My primary project was working with a deaf and hard of hearing community in a major city in the Philippines. So, I lived and worked in this residential school and vocational training center that was primarily aimed at helping people who are deaf and hard of hearing to make a living and continue with their education.
What's your most memorable experience?
Having four of our deaf youth leaders gain admission and attend the most prestigious university in the Philippines. In fact, they just graduated a couple months ago because it's been four years…and so I saw all of their graduation photos and none of them can tie a tie still – I specifically told them how to put ties on them – that lesson was lost. But more importantly all four of them have become leaders in disability education and awareness advocacy right now
How did you keep yourself occupied? Did you have any hobbies?
Entertainment was never an issue. I was blessed to have a number of volunteers around me, not necessarily Peace Corps, but from other countries and national organizations [like the Australian and Japanese volunteers in development]. So, there was a number of people and we played a ton of music, we had plenty of opportunities to play soccer and basketball – which is the national pastime. Visual media is so important out there too…movies, whatever was before TikTok, we spent a lot of time behind screens. And that is a privilege a lot of Peace Corps volunteers could afford. But it turned into a really important tool because I held a movie night every week where we tackled topics related to disabilities.
What is the food like there?
Oh, the Philippines is a culinary delight! There's multiple cuisines throughout the country all of which I had a chance to try. In my region, they were very amenable to vegetarian diets [which I'm a vegetarian]. So out there it was very easy to stay vegetarian and stay healthy. Filipino chefs are the best in the world!
What was your favorite dish?
What was your living situation like?
I lived with a host family who was very protective and kind and fed me very well. That was for the first three months during training. Then for the first three months of service I lived with another wonderful family in the city in which I was placed. I ended up moving out because the commute was a little too long for me. So, I moved onto the campus.
What is the biggest lesson you learned from the Peace Corps?
That I know nothing about the world and that it is very foolish of me to presume anything…I thought I knew a lot about education and non-profit management but all it takes is a trip around the world where you intend to do something [grand] for someone else for that illusion to be shattered. The takeaway really is that I need to do much more, not only for myself to become better for other people, but put myself in situations like that more.
Were you scared or nervous to join The Peace Corps?
I certainly was nervous. Mainly because I'm not confident in my language learning ability. I never really been able to learn languages after childhood, but that qualm quickly dissipated because we had wonderful language staff there.  They were wonderful; I remember every single one of them. I remember how patient they were with me.
What did your family think about you joining?
My family was quite proud of me for trying to do something this bold. So, I was very lucky in that way.
What's your plans now that you're back from the Peace Corps?
I'm kinda making my way through the doctoral program here, slowly but surely. I'm working as a librarian trying to help people research more about cultures that they are unfamiliar with and want to create some sort of sustainable change. I also hope to have a role with the Peace Corps one day.
Do you still keep in touch with people from your community?
Yeah, I keep in touch with them and I also keep in touch with the wonderful staff at Peace Corps Headquarters.
What do you miss the most?
It's really hard to say…I miss the papaya salad. I miss the days when it was just all of us -- the staff, the teachers, the administrators, the students, all of the community members. All of us together just working and doing something for two, three, four days on end. I miss those amazingly collaborative times that doesn't seem to exist in modern western society where we all have our individual goals and needs. But something happens out there, maybe it's just a Filipino thing or maybe it's just more of an eastern culture thing, but people get together to solve a problem. Everybody! Even the stray dogs come! Everyone gathers to solve a problem. They put their heads together, they bring their tools, and they figure it out. And it's phenomenal.
I recommend that everyone of all abilities and confidence levels to sign up to apply to see what's out there and try it. There is room in the Peace Corps for everyone. You have something to offer. Now, you may not know what that is. You may think you know what that is, but the community will let you know. Even if you believe you have nothing to offer, when you go there – the most magical part of the Peace Corps is that the people you meet there will bring it out in a way that cannot happen here. My advice to future PCVs is just go and be there. Just go, leave! Someone will tell you what they need when they need it. If you are there people will appreciate that. The benefits you gain from service will far outweigh whatever you leave there. And I know that sounds selfish, but it's a pretty strong incentive to join any program.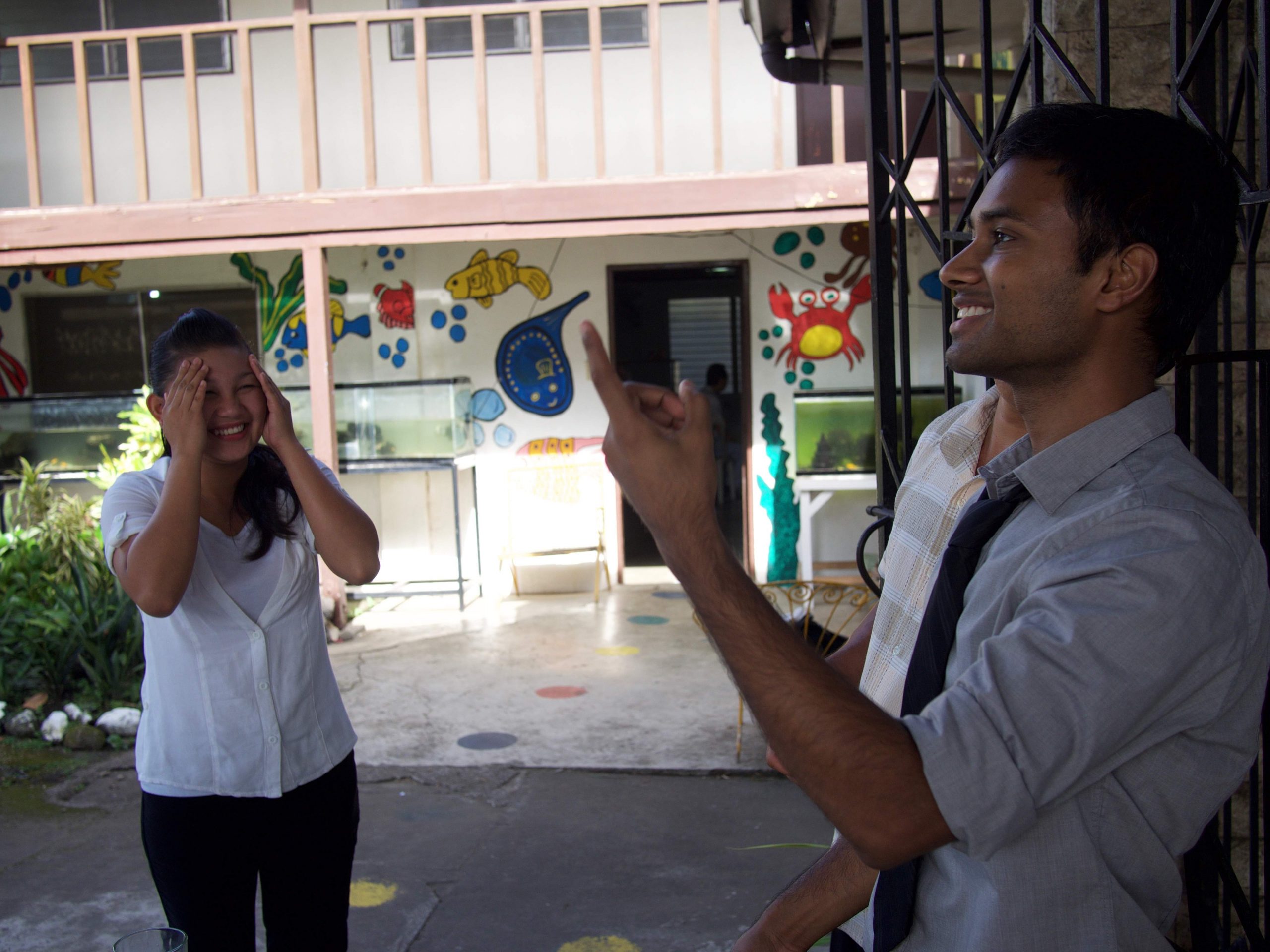 Spotlight on Kristina Estrada
From: Virginia Beach
Country of service: Paraguay (September 2018 - March 2020 evacuated 1 year and 7 months in)
Sector: Agriculture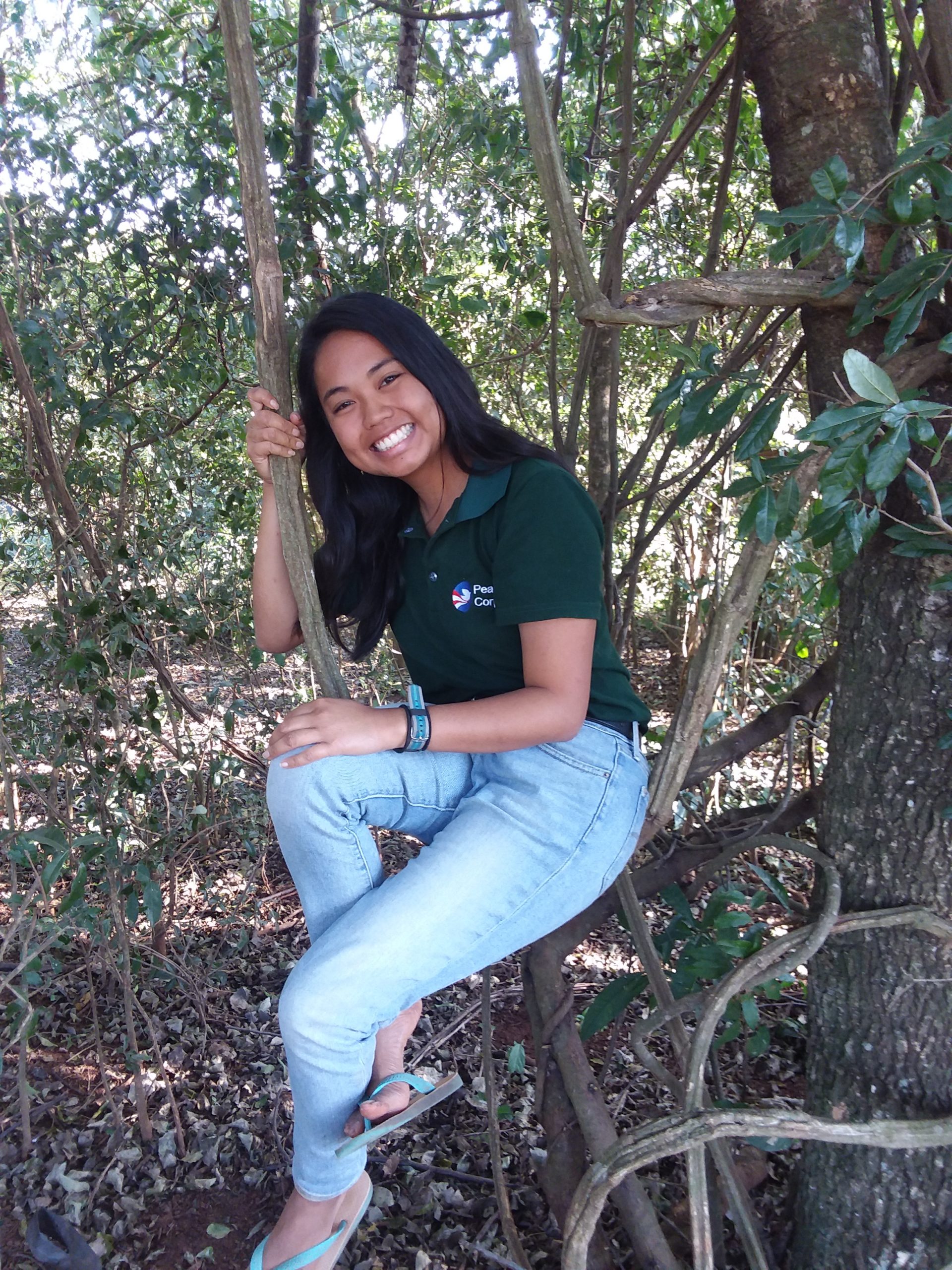 I wanted more experience in international development after graduating. I studied Crop and Soil Science in undergrad and I wanted to gain more experience in that. I wanted to travel and go somewhere new, but I didn't have the money for it so the Peace Corps was a good way to do that. I also liked volunteering too.
I wanted to go to Paraguay specifically because they speak Spanish as well as Guaraní (indigenious official language). Studied Spanish in school. My campus recruiter also served in Paraguay and she told me how much she liked it as well!
What was your primary project?
We were in a new framework where we co-facilitated with the Agricultural High School to help students earn their BTA (bachiller técnico agropecuario).
What did you learn while in the Peace Corps?
*chuckles and says that's a loaded question. Development work doesn't happen overnight. You can't just go into a community and tell them what they need. You have to get to know them and build a relationship with them and ask them what they need and want...you can go in with a plan, but that obviously won't happen if that's not what they want, they're not gonna work with you. So just going with the flow and adapting to what their needs and wants are, is something big I learned.
What's your most memorable experience?
My birthday party at site. I made Filipino food and put it on banana leaves. It was also really fun because half of the guests were host country nationals and half were Peace Corps volunteers. It was cool to get them all together. My community got to meet my Peace Corps friends and vice-versa. My Peace Corps friends got them to dance, people were speaking Guaraní to each other, and it was just a fun time.  After that day, my community was talking about that party a year later. It was cool to mix both worlds together and they all got along.
How did you keep yourself occupied? Did you have any hobbies?
It would get really hot where I lived – like in the afternoon it would get to about 110 degrees – so a lot of the time I would just sit outside under my mango tree in my hammock. Luckily, I lived near an Arroyo (river) so almost every afternoon I would go there to cool off. Even if I didn't go in the water I would just go there because it was nice and peaceful. Especially when I was stressed I would just go to the water, it was nice.
I also had a garden and I cooked a lot with my neighbors. I visited my neighbors a lot! During my first three months at site, before my work started, I would just go to a different neighbor's house every day. They offered me food so I would just eat there and sometimes I would even nap at their house because it was too hot to go outside and walk back home; even if I just met them. I can't believe I did that! It was fun. Other than that, I would do some crafts sometimes.
Stir fry. One time I had a carrot party because someone gave me a lot of carrots, about three kilos (6.6 pounds). So, I cooked carrot cake, carrot pizza, and carrot juice. It was super fun!
What was your living situation like?
The first three months at site I was with a host family, but I didn't really get along with them very well – I guess we just clashed. But then I found this other family that "adopted" me and I ended up living next door to them because a year before I arrived their grandpa just passed away so their family house, which was like a big giant shack, was empty. So, I lived there.
I shared a well, which pumped water up to a tank, with my neighbors so we got water from there. They [my neighbors] had cows and chickens so we just shared everything. And then I had a dog and a cat. They were so cute. I had running water and electricity and also built a sink with recycled glass bottles.
What was your lifestyle like over there?
I would wake up and walk a kilometer and a half (0.9 miles) to school and then come home and have a long siesta lunch around 11 am until 1 pm. Then I would go back to school, finish work and then go to the arroyo with my neighbor. We would go swimming or sometimes with my other friend we would go fishing for little fish that we could fry to eat. Once it's cooler at the end of the day I would go for a walk with a friend or by myself. Then I would cook something or go to my neighbor's house to hangout and drink Tereré (cold Yerba Maté). They loved to have parties and soccer was really big there. They really like Brazilian funky music and old Paraguayan music too. I lived in the campo (country) so my life was more farming oriented.
What was the food like there?
Specific to my site there were lots of corn flour foods, lots of starch and oily foods, and they ate a lot of meat. They have Sopa Paraguaya (Paraguayan soup). They would put the soup in the oven and it would cook down to a really good savory cornbread. They have Chipa Guazú (cheese soufflé), Chipa Almidón (Paraguayan gluten-free bread) made from cassava flour, and Queso Paraguay which is like a farmer's cheese. They eat mandioca (cassava) with every meal too. On special occasions or every Sunday, they would eat Asado (roast meat) or Chorizo (sausage).
The big drink to drink there is Yerba Maté. They drink it all the time and the Yerba Maté there is the best in the world! It's better than Argentina's and better than Brazil's. They drink it cold because it's so hot there and they put a bunch of medicinal plants in it.
Were you scared or nervous to join Peace Corps?
I think I was more nervous about the length of time. Two and a half years is a long time and I didn't have enough money to just fly back home. A lot of volunteers were able to go back home for a holiday or something, but I wasn't gonna go home the whole time so I think I was most nervous about that aspect. I was excited to meet people though!
What did your family think about you joining? 
I think they were excited. I'm the person in my family that always goes somewhere else – like I'm in Hawai'i right now. So, they knew I would always go somewhere, and it was Peace Corps so it was meaningful. It was gonna help me get more experience too. My family always lived in the same area so they were excited that I could go somewhere else.  They were very supportive.
What's your plans now that you're back from the Peace Corps?
I'm gonna get my masters. I really like working with people and working outside, so something where I can combine the two. I want to do something more service-oriented or developmental oriented. So, something with a non-profit or NGO. When I was in AmeriCorps I did a lot of educational programming so that's fun; working with kids is fun. I really just like being outside so hopefully I'll be doing something with agriculture or natural resources.
Do you still keep in touch with people from your community? 
I still talk to a lot of them on WhatsApp. One of them texts me once a week and asks how I'm doing. I follow a lot of them on Instagram and Facebook too. It's nice that there is social media so we can stay connected. One day I would want to bring them over. I can't wait for the day I can pay for them to come visit or I can go there. I want to go back for my neighbor's quinceañera which will be around the time I graduate.
Don't have any expectations because otherwise you're gonna disappoint yourself or you're just gonna stress yourself out.