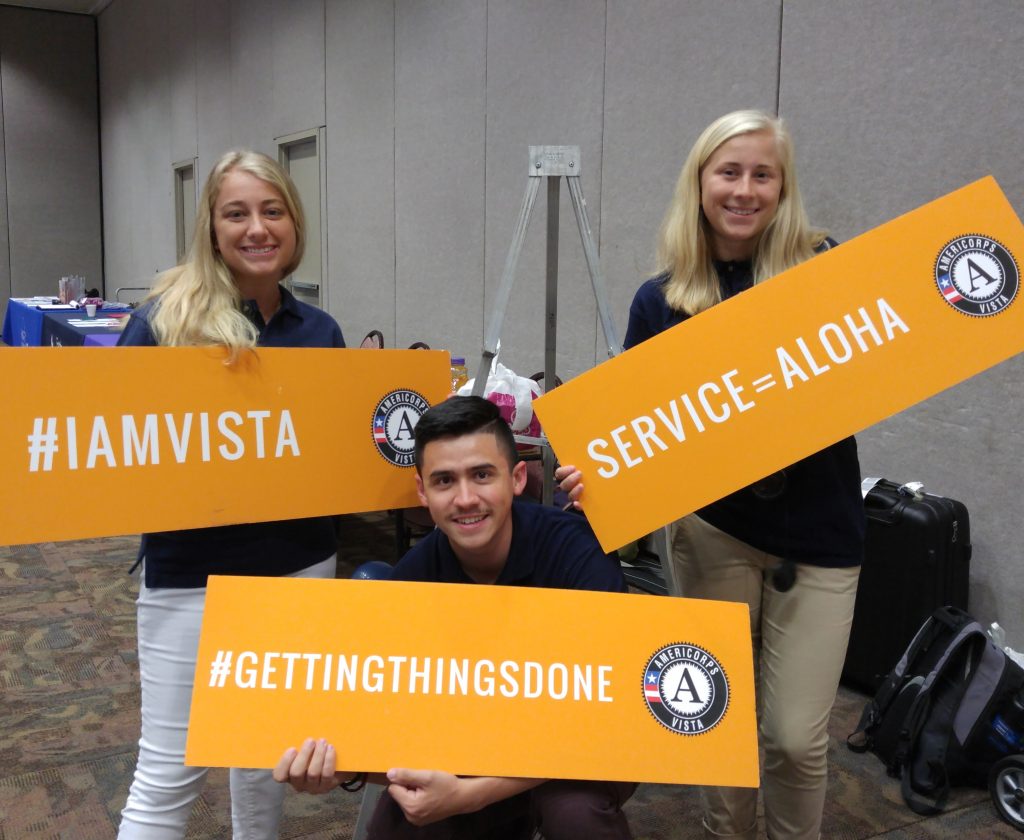 Foley Pfalzgraf (left), UH Mānoa AmeriCorps VISTA Recruiter
Foley served as an AmeriCorps VISTA with he Hawai'i Alliance for Community Based Economic Development (HACBED) in Honolulu for two years which ultimately led to a staff position at the organization. Her projects included:
Network coordination for for a cohort of environment and agriculture high school teachers as well as for the Hoʻowaiwai Network on Hawaiʻi Island
Coordinating a DOE-approved professional development program for high school teachers
Facilitation support to the 2018 Youth Food Sovereignty Conference
Grant writing, program design, evaluation, and management for federal, state, and private grant funds including USDA, the County of Hawaiʻi, and the Cities for Financial Empowerment Fund among others.
Foley is currently a Graduate Degree Fellow at the East West Center and is completing the second year of her PhD program in the Department of Geography and Environment here at UH Mānoa.
*Please note changes to communication due to the evolving nature of COVID-19.
Foley Pfalzgraf is the AmeriCorps Recruiter here at UH Mānoa and available to answer general questions about AmeriCorps VISTA as well as provide advice on the search and application process. She is here to be a resource to all UHM students interested in AmeriCorps VISTA!
You want to learn more about AmeriCorps VISTA? Talk-story with Foley during her virtual office hours (Thursdays 9-11 am) or schedule a Zoom appointment by e-mail to learn more about how to apply for AmeriCorps VISTA!
Office phone: (808) 956-6860
Email: uhvista@hawaii.edu
Office hours: Thursdays 9-11 am (on Zoom)