Rosemarie Woodruff
Her 40+ years at UHM includes taking a full-time position at the counseling center right after graduating with a bachelors in secondary education, earning a masters degree in counseling, becoming tenured faculty, earning a doctorate in educational psychology, working in testing, counseling, outreach, career placement, and finally learning assistance. She loves helping students achieve their academic goals with foci on finding the right career, developing effective learning strategies, and sustaining motivation. She finds service the focal point of her career. Besides serving students and faculty, she actively participates in faculty governance, holds leadership positions in national professional organizations and maintains a healing practice.
When she finds time to relax and have fun, she likes to practice calligraphy, sing (with others), dance, read a good book, play with poetry, go bowling, play a fun game of volleyball or softball, and watch football, movies or selected Korean drama.
Adam Pang
He earned his B.S. in English and M.A. in Second Language Studies. Helping people learn is his passion. He thrives on assisting people in achieving their academic goals, enhancing their writing skills and acclimating to academia. His academic interests include socio-cultural learning, writing instruction, and program evaluation and assessment.
Outside the LAC, he enjoys nature through biking and hiking. He travels more miles on his bike and on the hiking trails than in his car. He relaxes with dining on flavorful foods and trying to duplicate them in his kitchen. He rarely follows a recipe, so every meal he cooks is an experiment. Sometimes they work, sometimes they don't. Taste life!
Hi! My name is Amy and I'm majoring in Global Environmental Science. Outside of classes, I love all things arts and crafts, exploring the ocean, and hiking. I tutor up to CHEM 161 and up to MATH 242. I'm excited to assist and learn with you!
Hi, my name is Andrew. I am from California and majoring in finance and accounting. I like to run, surf, hike, and do anything outdoors in my spare time. I will be tutoring BUS 250, ECON 130/131, and ACC 200/210.
Heyo, my name is Biscuit, my pronouns are they/them, and I am a bachelor's Marine Biology Major. I'm open for tutoring for Biology (171-265 and Lab) and General and OChemistry (161 to 272(OChem) and Lab)! I do in-person appointments every Tuesday mid-mornings and walk in tutoring at the HSC. Outside of class, I like spending time at the beach, swimming or with friends, and reading, but I like doing just about anything in the outdoors and am a huge Camp enthusiast! I hope that I can help you understand all of the information you need from your classes and get you where you need to be to succeed, hope to see you this semester!
Hello my neighbors! My name is Brian "Fubuma" Kim. I am a Computer Engineering Major with a hint of game development. I am a natural introvert which tends to surprise nearly everyone I meet. I thoroughly enjoy history, learning new languages, restoring the Byzantine Empire in 1444, playing strategy games, 3D modeling, reading manga, gardening, and developing my game. I have an adorable younger sister, whom I affectionately call "Stinkabinidae" and an older sister. I started learning Greek and German as a result of pandemic boredom, so if, for some reason, you are able to read this but unable to speak English yet able to speak either German or Greek, I got you about 10% of the time. I've worked several odd Jobs here and there, so like the grandpa I am, I'll never run out of stories. I'll be glad to help y'all with Japanese; Physics 150 - 272; any Math below Calc III; programming; EE260 and EE260 Lab. 
Hi! My name is Cynthia, and I am currently pursuing a BS in Mechanical Engineering. I enjoy listening to music, painting and going to the beach in my free time. I'm tutoring CHEM 131-162, MATH 134-243, and PHYS 151-272. I'm excited to get to know you and start learning with you!
Aloha, My name is Gabe El Hajji. I am a botany major and my favorite activity is taking my dog to the beach or on a hike! I will be tutoring CHEM 131/161/162, French 101/102/201, BIOL 171/172/305, MATH 100-242 and BOT 101/201.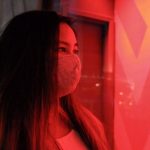 Hello! My name is Jasmine and I am currently working on obtaining my bachelor's degree in Mathematics. During my free time, I love to binge TV shows and movies. One of my favorite movies at the moment is Everything Everywhere All at Once. I can tutor classes from MATH 100 to MATH 242.
Hi! My name is Jonathan. I'm tutoring Chem 161, 162, Biol 171, 172, 275 and Math up to 215 and my favorite snack is hot cheetos! 
Hi! My name is Kaitlynn, and I'm working towards a degree in Psychology with a minor in Philosophy. I tutor Biology 171 and 172, Chemistry 131 and 161, Phil 100 and 111, Psych (100, 212, 240, 260 and 331), and Math (100-242). In my free time, I like to play guitar and cook. I look forward to meeting you and assisting you however best I can!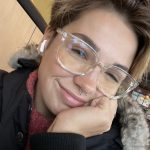 Hi everyone!  My name is Kayla and I'm a junior here at UH studying Marine Biology.  In my free time, you can usually find me at the beach, cooking, or in the library studying.  I will be tutoring CHEM (161, 162, 272), PHYL (141, 142), BIOL, FSHN, and PSYX classes this semester.  
How you doin'? My name is Maggie and I am a Biology major on the pre-med track. I can help you out with Math 100 to 215, and Chem 100 to 272. I tutor online both by appointment and by drop-in through HSC. When I'm not napping, I love to laugh at memes and watch scary movies that keep me awake at night. I will try to make our sessions both lighthearted and effective as much as I can. Looking forward to learning with you!
Hey! My name is Ona and I'm majoring in Atmospheric Science. This semester I will be holding Supplemental Instruction for MATH242 and will also be available for walk-in tutoring at HSC. I tutor MATH 100-243 and PHYS 151&171. Outside of class I enjoy climbing, hiking, and reading. Looking forward to working with you!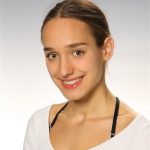 Hi! My name is Samantha and I'm currently pursuing a B.S. in Molecular Cell Biology. I love animals and watching netflix, and my favorite food is sushi 🙂  I'm tutoring CHEM 131-162, BIOL171, 172 and 275, MATH 134-215, and JPN 101-202 both by online appointment and at HSC. I look forward to meeting and working with you!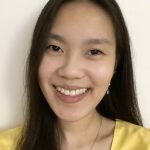 Hi! My name is Shareen and I'm pursuing a BS in Molecular Cell Biology. I tutor General and Organic Chemistry (CHEM 131-273), Introductory and Molecular Cell Biology (BIOL 171, 275, 407, 408), Biochemistry (BIOC 441), and Immunology (MICR 461) by appointments and at HSC.  My hobbies include sleeping and listening to music. I hope to see you in the future! 🙂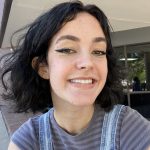 Hi everyone! My name is Taryn and I am majoring in Secondary Education. In my free time, I enjoy eating mac n cheese, drawing and painting, reading, and late night karaoke! I am able to help with MATH up to 243! I look forward to working with you and supporting you every step of the way!