The LAC offers FREE tutoring to all UH Mānoa students, faculty and staff. Meet the team below!
The Learning Assistance Center assists with developing effective study strategies that will help you find the motivation needed to get the grade you want. There are also individual tutors in areas that many students find difficult including chemistry, math, biology, and economics. We provide study groups for these difficult courses, and conduct workshops to learn how to manage time, read more effectively, take better notes, and doing better on exams. If you think you may have a learning disability, we provide initial screening and support to cope with learning problems.
At times, course content needs to be discussed in a one-to-one, personalized session to help you develop clarity and conceptual understanding. Therefore, LAC tutors will not only help you understand the course material, they will also help you develop effective study strategies. Effective study strategies go beyond helping you learn course material and earn high grades; they enable you to tackle new and challenging material in your future coursework.
Rosemarie
Rosie is the Director of the LAC. Her 40+ years at UHM includes taking a full-time position at the counseling center right after graduating with a bachelors in secondary education, earning a masters degree in counseling, becoming tenured faculty, earning a doctorate in educational psychology, working in testing, counseling, outreach, career placement, and finally learning assistance. She loves helping students achieve their academic goals with foci on finding the right career, developing effective learning strategies, and sustaining motivation. She finds service the focal point of her career. Besides serving students and faculty, she actively participates in faculty governance, holds leadership positions in national professional organizations and maintains a healing practice.
When she finds time to relax and have fun, she likes to practice calligraphy, sing (with others), dance, read a good book, play with poetry, go bowling, play a fun game of volleyball or softball, and watch football, movies or selected Korean drama.
Adam
Adam is the Program Coordinator of the LAC. He earned his B.S. in English and M.A. in Second Language Studies. Helping people learn is his passion. He thrives on assisting people in achieving their academic goals, enhancing their writing skills and acclimating to academia. His academic interests include socio-cultural learning, writing instruction, and program evaluation and assessment.
Outside the LAC, he enjoys nature through biking and hiking. He travels more miles on his bike and on the hiking trails than in his car. He relaxes with dining on flavorful foods and trying to duplicate them in his kitchen. He rarely follows a recipe, so every meal he cooks is an experiment. Sometimes they work, sometimes they don't. Taste life!
Axl
Aloha, my name is Axl and I tutor math. I am currently a sophomore studying in Secondary Education. Other than math, I also enjoy learning languages, coding, art, photography, videography and ramen. 
Celyna
Aloha! My name is Celyna, and I am pursuing a BS in Molecular Cell Biology. I am more than happy to provide support for Biol 171, Chem 131 & 161, and Math up to 241. I enjoy painting, glassblowing, and eating poke bowls. I look forward to working, understanding, and learning with you. Let's tackle challenging concepts together!
Emilee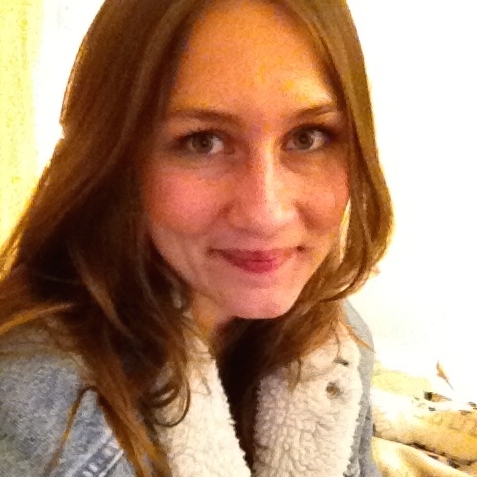 Hello, my name is Emilee and I am a Program Assistant at the LAC. I am a graduate student in Clinical Psychology working on my PhD. My research is on resiliency, positive psychology interventions, and the use of strengths in mental health treatment. At the LAC I assist with programming, develop trainings for tutors, and I provide individualized Academic Coaching for students. I enjoy applying principles of psychology including motivation, communication, and learning to my work at the Learning Assistance Center. I am an active member of the Graduate Student Organization at UHM and I am passionate about making our campus a wonderful place for students to learn and grow. In my free time I enjoy cooking, ceramics, hiking, surfing, doing/teaching yoga, and listening to podcasts. Please feel free to set up an appointment with me for Academic Coaching if you would like help developing better study habits and achieving your academic goals. I look forward to working with you and seeing you at the LAC!
Emily
Emily is a Program Assistant at the LAC and an MA student in American Studies. She is passionate about promoting holistic student success and wellbeing—especially in the face of barriers that arise as a result of adversity, structural inequalities, and extenuating circumstances. While earning her BA at a small liberal arts college in Iowa, Emily worked as a writing mentor and research tutor. She now helps support LAC programming and looks forward to meeting with students one-on-one for Academic Coaching.
Outside of work and school, Emily loves spending time in and around the water. She finds cooking more relaxing than pretty much anything else, so tries to do it as much as possible.
Isaac
Hi! My name is Isaac I am a junior studying biology. If you are looking for support with entry level biology (171-172) and chem (161-162) or Chinese (101-102) I am more than happy to help. I also work at Housing Success Center and look forward to meeting you soon! When I have free time I enjoy watching and playing sports, hiking and going to the beach. I am always looking for new places to go so if we do end up meeting, please let me know what some of your favorite spots are!
Jackie
Hi everyone, my name is Jacqueline and I tutor math at the Housing Success Center (HSC). Currently I am a Junior majoring in mathematics. A few of the things I enjoy besides tutoring include trying new places to eat, going to the beach, travelling, & making people smile. I also love buying socks! I hope you stop by HSC with any questions you may have as I'd be more than happy to help you 🙂
Jeff
My name Jeff! I am one of the program assistants for the Learning Assistance Center. I used to be a tutor for math and physics classes but now I am here to support other tutors and students in their academic careers. Feel free to set up an appointment with me regarding any of your needs.
When not at the LAC, Im probably doing my graduate research in particle physics. All the while I'll be staring out the window wishing I was hiking a mountain or wetting my gills in the ocean.
Joey
Hi! My name is Joey. I am a tutor for Physics, ICS, Math, NREM, and Chemistry, currently enrolled in the College of Engineering. My hobbies include playing games, watching anime, reading manga, woodworking, and, most recently, boxing. My humor is corny and silly, but I try to keep my sessions light-hearted. I adore helping others figure out concepts and have a slightly easier college life. Just remember that there is no such thing as a "stupid question" and I look forward to potentially working with you in the future!
Kaila
Hello! My name is Kaila and I am a receptionist at the LAC. Originally from Oregon, I am a first-year student studying Secondary Education. In my free time I enjoy being active and going hiking or exploring, and I also love to play/watch sports. Come visit us at the LAC!
La-Marr
I'm the one you are looking for if you need help with Math, Physics, NREM, Chemistry, French, German, Latin and Ancient Greek.  I enjoy helping people, listening to music, and playing sports; most specifically basketball. See you at the LAC!
Lillian
Hey guys! My name is Lillian and I am pursuing a BS in Mechanical Engineering. The subjects I tutor  are Chemistry (up to 161), Math (134-241), and Econ (130). I do both tutoring by appointment and work at the Housing Success Center (HSC). When I am not tutoring, I am either working on engineering projects (I love 3D printing!), participating in clubs, or studying for my classes. In my free time I enjoy watching anime, bullet journaling, and trying out new boba places. I hope to see you at Sinclair for appointments or down at the HSC!! 
Markee
Aloha! My name is Markee, and I am a senior majoring in Biology and Philippine Language and Literature. Currently, I tutor both Biology (171 & 172) and Chemistry (131 to 273). Besides one-on-one tutoring, I also work at the Housing Success Center for drop-in tutoring. I also fluently speak two of the second languages offered at UH (Filipino and Ilocano), so if you need help with that I would be more than happy to help. During my free time, I am either hiking, on the beach, at the gym, or working in my garden. I am here to help you navigate through university life and be successful in your academic journey. I hope to see you soon!
Michaela
Hey everyone! My name is Michaela and I am a tutor for CHEM 131 and CHEM 162 here at the LAC! I'm currently pursuing a BS in Molecular Cell Biology. I also work in a microbiology lab on the side and in my free time, I enjoy playing video games, drawing, and trying out cool new recipes. I love chemistry and I'd love to help you out with any concepts that are giving you a hard time! 🙂
Nicole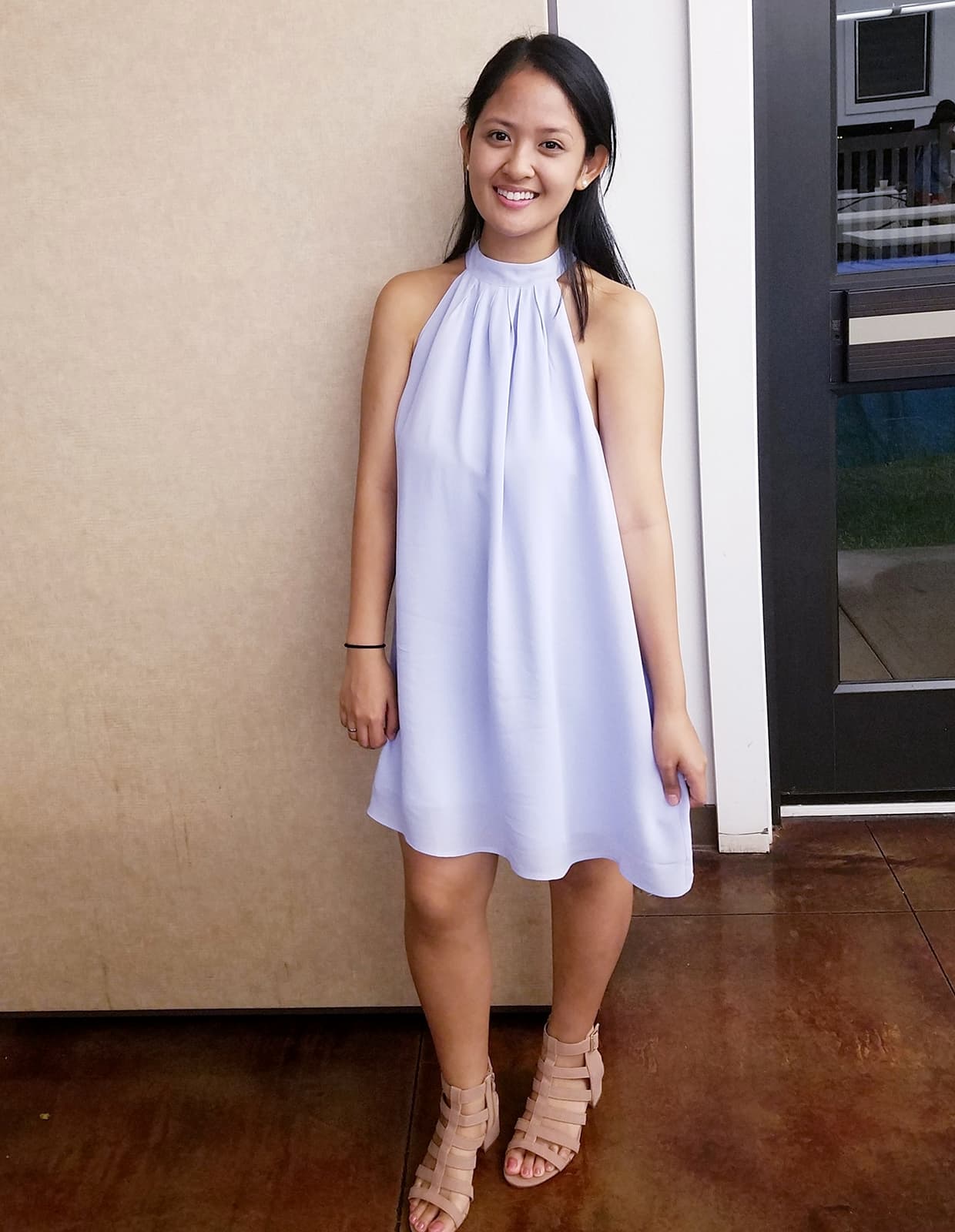 Hello! 🙂 My name is Nicole Yuzon and I am a Chemistry and Biology tutor. I am a junior majoring in Biology and minoring in Music. I was born in California and was raised on the island of Maui. In the future, I aspire to become a doctor specializing in cardiology. I also enjoy playing the violin in the UH Symphony Orchestra, volunteering at an elderly care home, and exploring new places to eat delicious food. 🙂
Nina
Hi! My name is Nina, I'm an aspiring physician majoring in Biology.  I'm originally from a small town in Poland, however I have lived in the islands for about 8 years now and I appreciate everything they have to offer! In my free time I love to surf, scuba dive, hike, travel and spend time with my friends/family. I am happy to help you with CHEM 131, CHEM 161 & 162 and CHEM 272 & 273, as well as general biology, BIOL 171 & 172. I enjoy helping others learn, develop good study habits, and work through challenging concepts!
Shaina
Hi, my name is Shaina and I'm an accounting major & pre-med student. I tutor accounting, biology, biochemistry, general & organic chemistry, and physics. In my free time, I enjoy reading, photography, and yoga. I'm here to encourage you to think independently and gain confidence in your learning. Let me know if you have any questions! 
Sophia
Hi! My name is
Sophia
and I am a receptionist at the LAC. I'm a sophomore and journalism major and in my free time I love hiking, going to the beach or doing anything outdoors. If you have any questions or need anything at the LAC, I'm more than happy to help!
Sophia
Hey guys! My name is Sophia and I'm a biochemistry major. I tutor for subjects up to Biol 171 and Chem 161. In my free time I like to play games and sip on some good quality boba! School can be challenging so let's learn together through appointments or HSC!
Victor
Hey there! My name is Victor Kilonzo and I'm in my 3rd year here at UH Manoa double majoring in Molecular and Cell Biology & Psychology. I am originally from Berrien Springs, Michigan, but I've had the opportunity to live in many other places thanks to my parent being in the military. 
I mainly tutor intro chem and bio classes as well as some upper-level science courses. Outside of tutoring I also work at JABSOM as an INBRE associate/research assistant in the Cell and Molecular Biology department. I also love to run, play minecraft, watch youtube videos, and longboard. If in need of assistance, please don't hesitate to make an appointment so that we can help.
Last updated… Jun 2nd, 2020