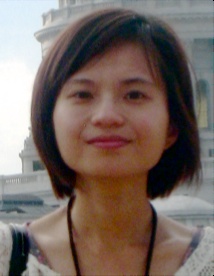 Department of Tropical Medicine, Medical Microbiology and Pharmacology
John A. Burns School of Medicine, University of Hawaii at Manoa
651 Ilalo Street, Bioscience Building 303
Honolulu, Hawaii 96813
E-mail: chihyun@hawaii.edu
Personal Statement
As a graduate student, I was motivated to learn more about the pathogenesis of infectious disease such as dengue virus disease, and completed my master thesis entitled "Incorporation of dengue virus replicon into virus-like particles by a cell line stably expressing precursor membrane and envelope proteins of dengue virus type 2" in Taiwan. In addition to studying the life cycle of dengue virus, I am also interested in the host immune responses after virus infection. I am currently a Ph.D. candidate of Department of Tropical Medicine, working on the research of antibody responses after primary and secondary dengue virus infection and dengue vaccine development.
Education
National Taiwan University, Taiwan.  2002, B.S. – Zoology,
National Taiwan University, Taiwan.  2005, M.S. – Microbiology
University of Hawaii at Manoa. 2009 – present, Ph.D. candidate – Tropical Medicine
Experience
2002-2003 – Research Assistant, Institute of Clinical Medicine. College of Medicine-National University, Taiwan
2005-2008 – Research Assistant. Department of Microbiology College of Medicine-National University, Taiwan
Publications
Lai CY, Hu HP, King CC, (2008). Wang WK. Incorporation of dengue virus replicon into virus-like particles by a cell line stably expressing precursor membrane and envelope proteins of dengue virus type 2. J Biomed. Sci. 15:15-27
Lai CY, Tsai WY, Lin SR, Kao CL, Hu HP, King CC, Wu HC, Chang GJ, Wang WK. (2008). Antibodies to envelope glycoprotein of dengue virus during the natural course of infection are predominantly cross-reactive and recognize epitopes containing highly conserved residues at the fusion loop of domain II. J Virol. 82:6631-6643
Lin HE, Tsai WY, Liu IJ, Li PC, Liao MY, Tsai JJ, Wu YC, Lai CY, Huang JH, Chang GJ, Wu HC, Wang WK. (2012). Analysis of epitopes on dengue virus envelope protein recognized by monoclonal antibodies and polyclonal human sera by a high throughput assay. PLoS Negl Trop Dis. 6:e1447
Lai CY, Williams KL, Wu YC, Harris E, and Wang WK. Longitudinal analysis of the level of cross-reactive antibodies recognizing the fusion loop of dengue virus and correlation with neutralizing antibodies titers in Nicaraguan dengue cases. (Submitted) 2012