Several Tropical Medicine graduate and undergraduate students were recognized for outstanding achievement during the Spring 2023 semester.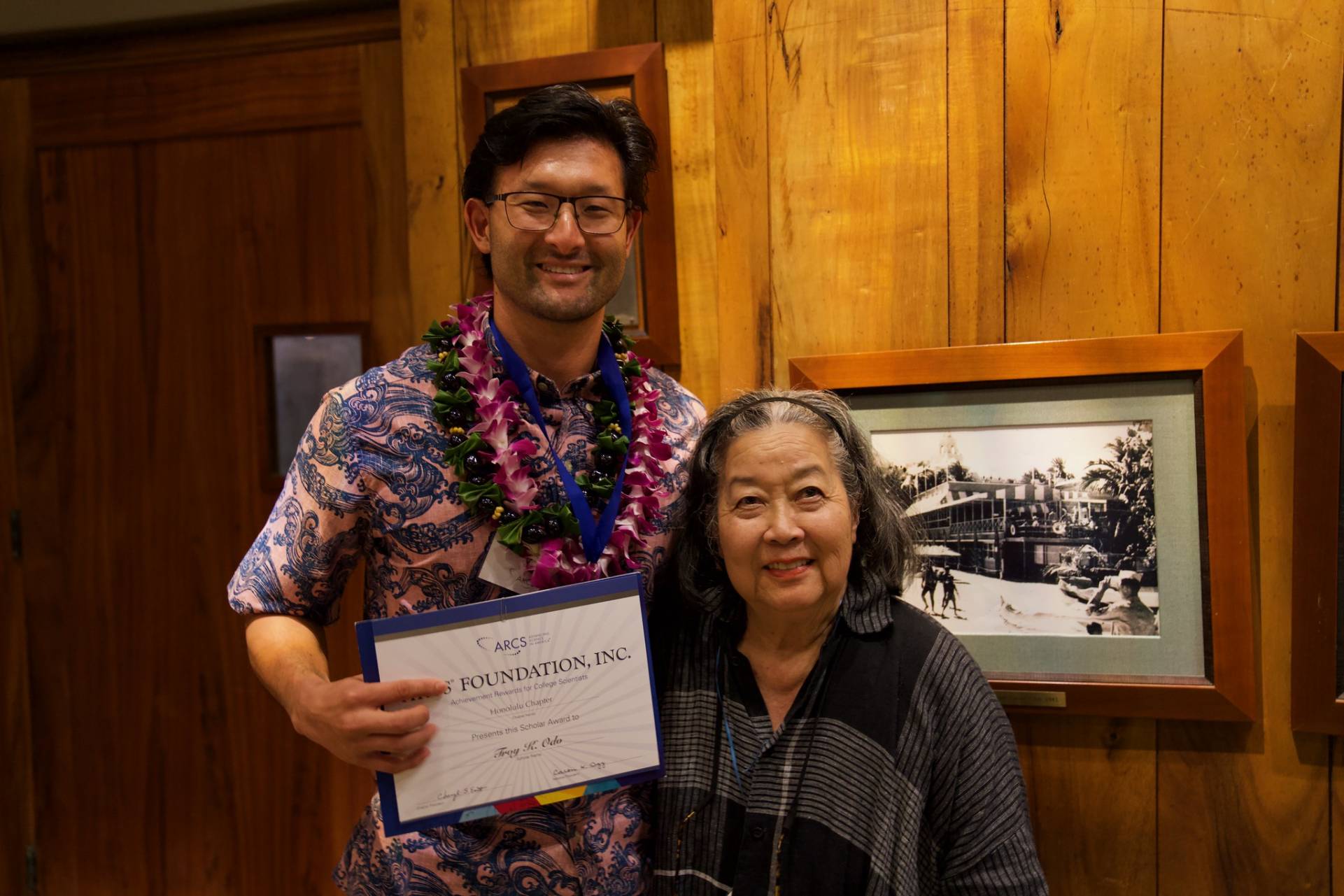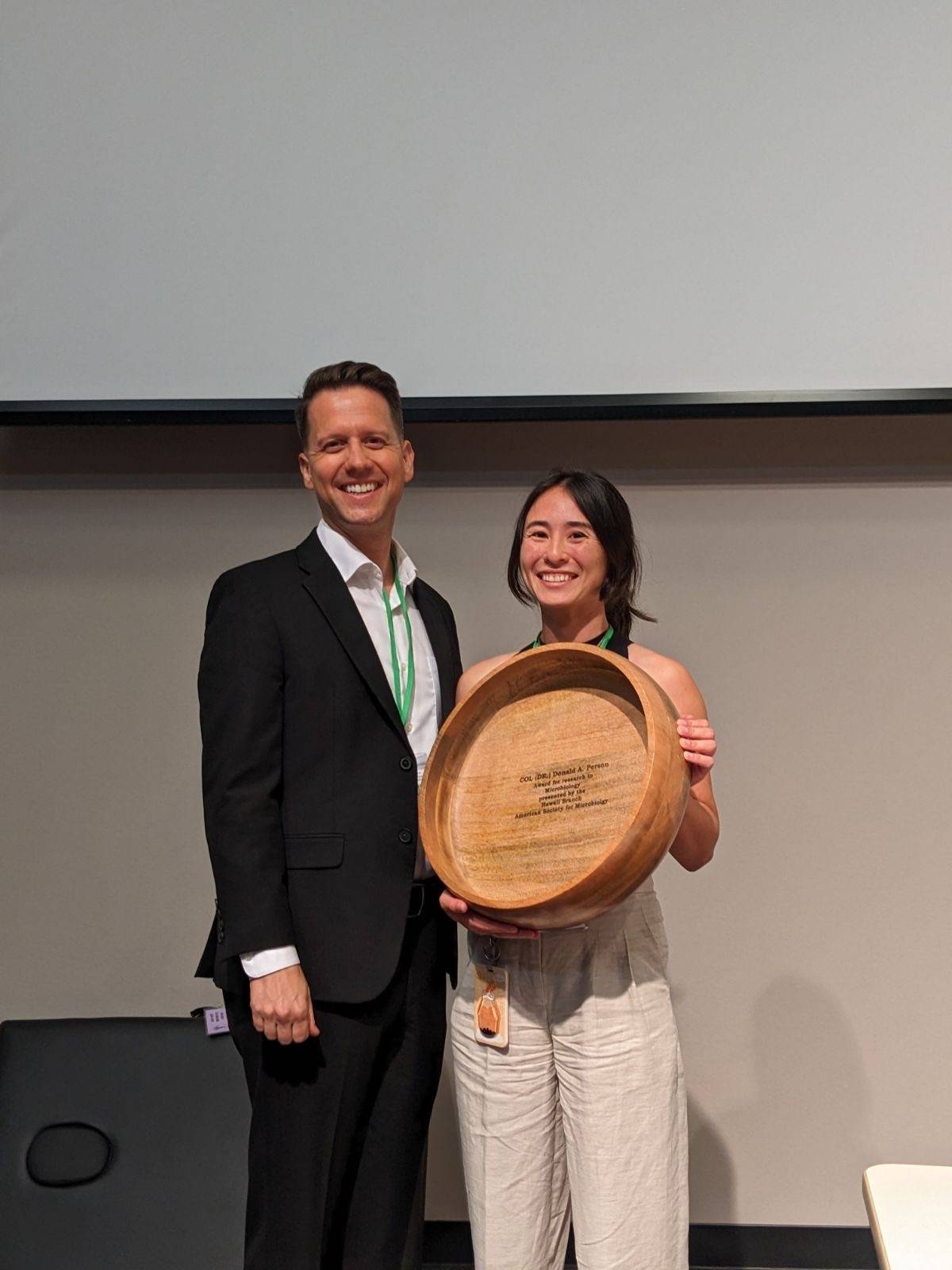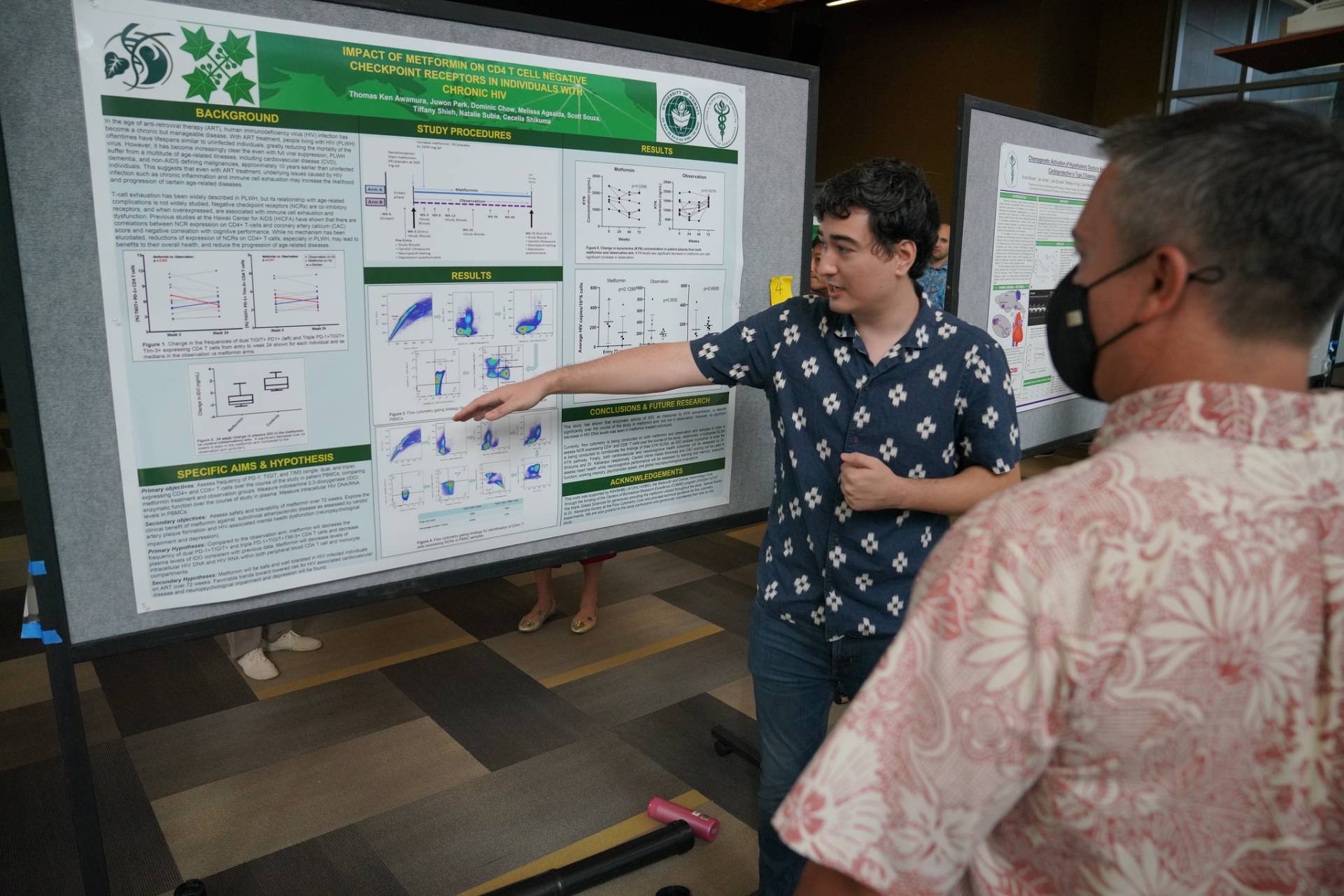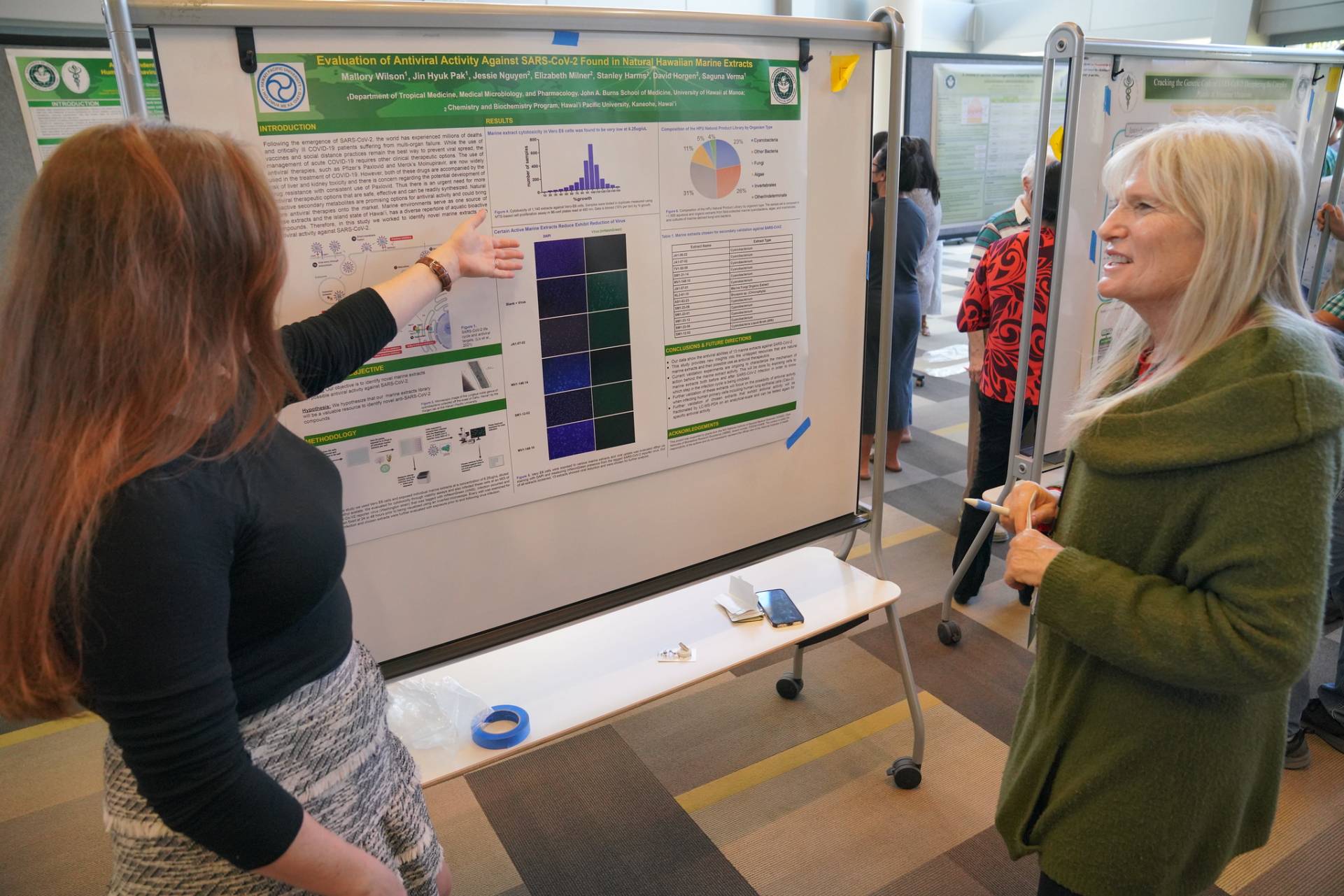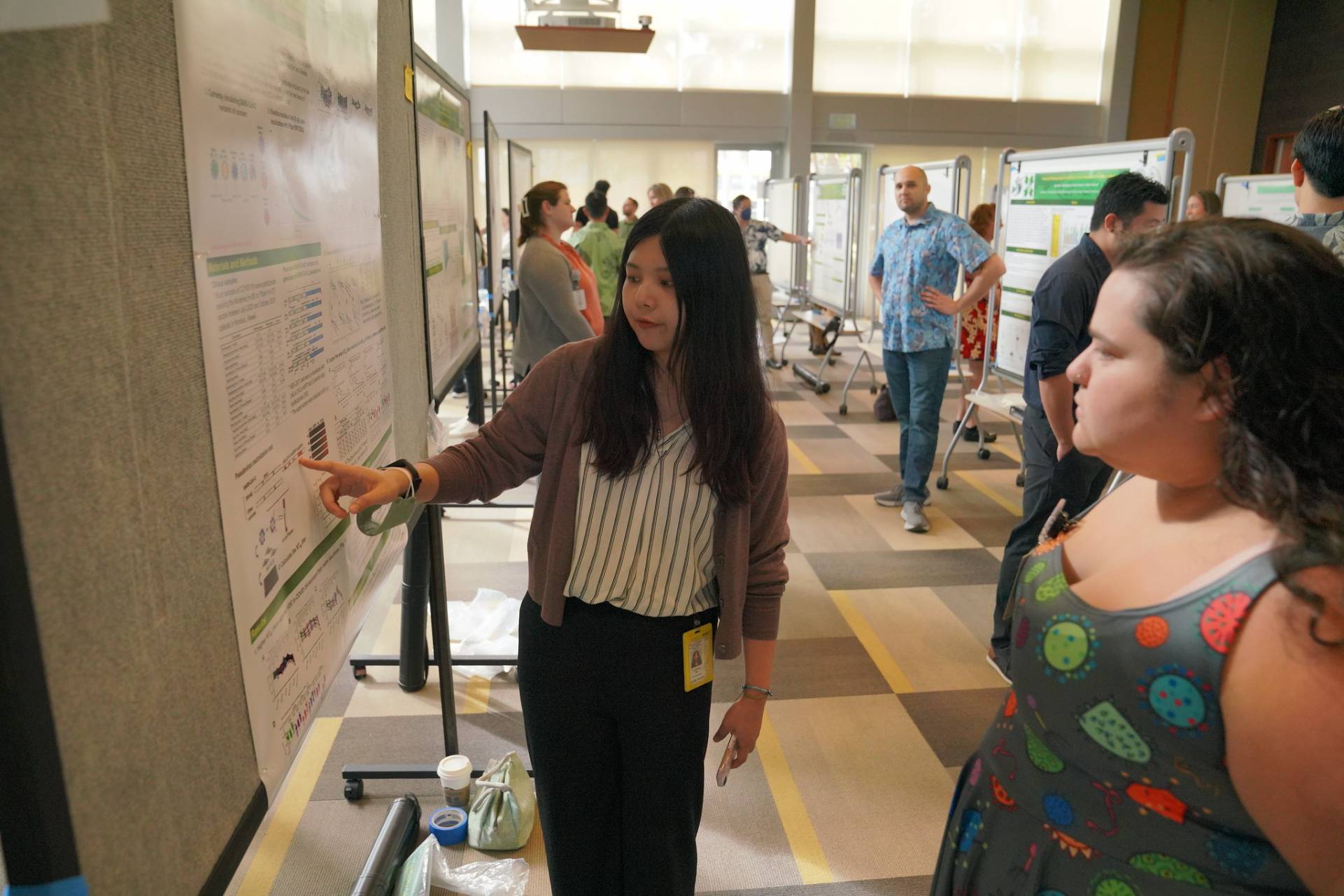 Tropical Medicine PhD student Troy Odo was selected to receive the Guy Moulton Yates ARCS Award in May 2023. The $5000 unrestricted grants provided by the ARCS Foundation Honolulu Chapter provide resources for professional travel, equipment and material and educational and personal expenses. Troy is a PhD student in Dr. Axel Lehrer's laboratory and does research on the immune response to SARS-CoV-2 in vaccinated and infected individuals.
PhD student Aquena Ball (mentor: Axel Lehrer) and MS student Mallory Wilson (mentor: Saguna Verma) were each selected to receive the Chancellor Virginia S. Hinshaw Biomedical Research Scholarship. This $1500 scholarship is presented to students in four academic areas especially meaningful to Dr. Hinshaw: biomedical research, Native Hawaiian music, sustainability, and athletics.
The Windsor and Mary Cutting Award was given to Stefanos Giannakopoulos, a doctoral student in Dr. Saguna Verma's laboratory. This award is given in honor of Dr. Windsor Cutting, founding Dean of JABSOM and his wife, Mary Cutting, a staunch supporter of the medical school. This $1500 award recognizes students for research excellence in a field related to pharmacology.
Two PhD students in the department, Aquena Ball (mentor: Axel Lehrer) and Stefanos Giannakopoulos (mentor: Saguna Verma) received recognition for their outstanding presentations at the annual JABSOM Biomedical Sciences & Health Disparities Symposium in April.
Finally, several Tropical Medicine undergraduate and graduate students received awards for their oral and poster research presentations at the Hawaii Branch of the American Society for Microbiology annual meeting held in April:
| | |
| --- | --- |
| MS Oral Presentation | |
| Isabelle Eiser, 1st place | Mallory Wilson, 2nd place |
| PhD Oral Presentation | |
| Aquena Ball, Colonel Person Research Achievement Award | Olivia Smith, HI-ASM Doctoral Presentation Travel Award |
| Stefanos Giannakopoulos, 1st place | Ludwig Mayerlen, 3rd place |
| Undergraduate Poster Presentation | |
| Yuewen Ding, 1st place | |
| MS Poster Presentation | |
| Bryan Rios, 1st place | Maansi Murty, 2nd place |
| PhD Poster Presentation | |
| Thomas Ken Awamura, 1st place | Troy Odo, 2nd place |
| Yu-Ching Dai, 3rd place | |
Related content in UH Med Now: PhD candidate investigating the link between COVID-19 and testicular injury recognized with prestigious award.