Do you know a UH Mānoa staff person who is UHM-azing at what they do? Would you like to send a mahalo for a job well done?
The UH Mānoa Staff Shaka is the perfect way to honor and celebrate a fellow staff person by sharing words of appreciation and gratitude for their contributions to the office, department, unit, campus, etc.
What qualifies a UH Mānoa Staff Shaka:
Collaborating in new and unique ways
Going above and beyond expectation
Demonstrating the values of the office, unit, college, school
Being a positive influence and embodying the Rainbow Warrior spirit!
We will send the recipient an email letting them know that you gave them a UH Mānoa Staff Shaka.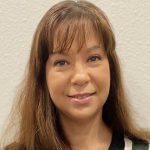 Marla exemplifies excellence in her job performance and contributions to the Nancy Atmospera-Walch School of Nursing and with her collaborations across the Mānoa campus. She deserves recognition and an appreciation shout out for always having a positive and gentle attitude.
Marla Acosta
NAWSON, Administrative Operations Coordinator
Vicki works tirelessly to keep the College of Engineering functioning. She inherited a bit of a mess and has done, and is doing, an amazing job cleaning it all up. She appreciates all of us in the office, thanks us regularly, and keeps morale high with her positive attitude. Vicki's knowledge of financial procedures is incredible and she is a pleasure to work with!
Vicki Kitajima
Business Office College of Engineering, Senior Administrative Officer
Wayne is phenomenal in all that he does to support the work of our faculty and department. He is the embodiment of ha'aha'a (humility) so is likely to be very discomforted that I am even writing this (sorry Wayne!), but I can't help but acknowledge how much we appreciate his competence, professionalism, and most importantly, patience with us. We all are very different in our attitude and demeanor, and Wayne works graciously with us, educating us and completing all the required forms and requirements, to ensure we are fiscally responsible and ethical. The department cannot function without Wayne, for real.
Wayne Fujino
Family Consumer Sciences – CTAHR, APT Fiscal Support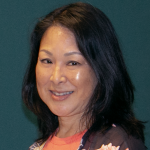 Noreen has been an exemplary employee at UHM for over 30 years, she started as a student employee and has worked her way up to her current role as the Director of University Student Employment. Through her work, she also oversees the Federal Work Study program that allows eligible students to earn money to pay for educational and personal expenses of attending college!
Noreen also oversees the Student Employee of the Year program which recognizes stellar student employees and teams. Noreen works hard to coordinate the awards and scholarships generated from the yearly craft fair and silent auctions to fund these scholarships, highly deserved recognition for Noreen!
Noreen Okikawa
Mānoa Career Center, University Student Employment Director
Nick Sakamoto is the Special Events Manger for UHM Commuter Services (a.k.a Parking). With the addition of Football and High school commencements on the lower campus, this has required working long hours both in the office and in the field. His "can do" positive attitude is infectious and inspires our team to do better. Nick started his career at UHM Commuter Services and has worked his way up to his current position as Special Events Manager. Nick recently completed his Masters (PUBA) degree at UHM and his putting his new skills to good use within our department by making operational improvements that our entire team is benefiting from. I want to take this opportunity to say "THANK YOU" for working this often thankless job. I appreciate the work that you do with the attitude that you do it with.

Nick Sakamoto
UHM Commuter Services, Events Manager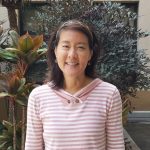 1) Ann works tirelessly to help students and the UH community. She is always willing to go the extra mile and is quick to provide answers. If she doesn't know the answer she will find out and follow-up. Ann's dedication to students helps create a welcoming campus.
2) She goes above and beyond for all the students as well as faculty and staff on campus. Is always very kind and very giving.
Ann Sakuma
Ann is currently the director of campusHELP, the go-to service to help the UH Mānoa community find information and assistance on campus-related questions or concerns.
Maile is an UHM-azing advisor for our college. She is always so thoughtful and kind to every student she works with and is extremely knowledgeable of not only our college's programs but all the services across our campus as well. As a coworker, Maile is incredible. She is always so supportive to our team and helps out in every way to make our work here do-able. Thank you for all that you do, Maile!
Maile Sing
CTAHR ASAO, Academic Advisor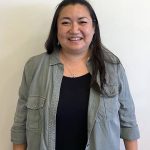 Jessica has been a tremendous addition to our CTAHR Advising unit since she started just six months ago. Right from the get-go, Jessica has stepped up to learn and help as much as she can to be a contributor to our office. We're so grateful to have you, Jessica!
Jessica Stenstrom
CTAHR ASAO, Academic Advisor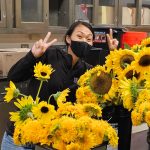 Teri is such an awesome employee! She is a go-getter, positive, great work ethic and so blessed to have the opportunity to work with her!
Terilyn Sunada
College of Tropical Agriculture and Human Resources, Human Resources Specialist
Debbie really makes the culture of the Editorial/Production and Design dept. at the University of Hawai'i Press feel like a community. She's excellent at her job and is always ready to jump in and help anyone who needs it, she answers questions and offers thoughtful solutions, she's caring and kind. We've had a couple of student workers graduate and leave for graduate school and the workforce and one of their brightest spots is having had the chance to work with Debbie. She's wonderful. I want to send her hundreds of shakas!
Debbie Tang
University of Hawai'i Press, Production Editor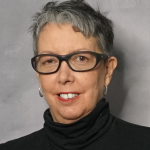 Sherrie White consistently goes above and beyond her job description to help students, fellow staff, and faculty achieve personal and professional success through digital media. She has proven to be a valuable asset to the College of Social Sciences by helping transform the old KHET studios into a state-of-the-art 21st century facility at the Sinclair Student Success Center. Her professional and technical expertise and 40 years of experience in the local and global TV and film industry are a huge asset to the CSS leadership. Besides teaching video classes in Journalism and Communication, she also supervises a staff of student employees and helps them produce various videos for the college, campus, and community. She frequently volunteers to organize and coordinate events such as the CSS commencement celebrations, Aloha receptions, Mānoa Experience and livestream events. Her volunteerism extends beyond UH to support nonprofit organizations such as the US Army Museum, Special Olympics and Aloha United Way.
Her giving nature is evident in the way she shows respect and kindness to all her colleagues and genuine desire to nurture and foster student success. Sherrie's philosophy of teaching is to value the unique gifts and talents of each student who comes into her class: "I think it's very important that we respect the place that each student is coming from. The field I work in is changing every year and we need to include the students in the decision making for how we move forward with both facilities and classes, degrees being offered. The students will be creating the jobs of the future, so they need to be a part of what we do as we grow. I am very pleased that the administration and our College are working hard to achieve this balance. I'm very excited about the renovations to come at Sinclair. We will have a second studio space with an audience that will allow us to do larger events and will expand the opportunities for students. It's going to be awesome!"
Sherrie White
College of Social Sciences Digital Studios, CSS Digital Studios Director

Debbie is always very helpful and goes above and beyond her job responsibilities on a daily basis (with no questions asked). She is so supportive and we appreciate her very much! She is definitely a positive influence and she always has a smile on her face.
Debbie Wong
CTAHR Dean's Office, SECRETARY IV