Changes to your student personal information, such as name, social security number, citizenship, and legal gender may be processed with the Personal Information Update form below.
The Office of the Registrar will inform International Student Services of a change of personal information for international students in F-1 or J-1 status visas.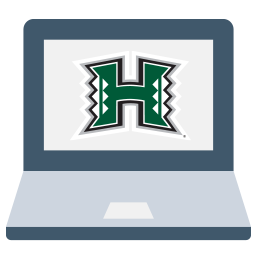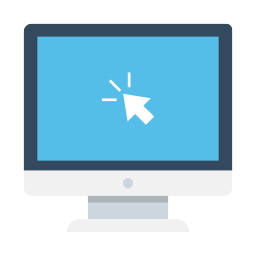 ---
Acceptable Documents for Changes to your Personal Information
Changes to your personal information will require proof of identity, such as a driver's license or government issued ID (e.g. passport, State ID), along with one or more of the following documentation:
Name Changes:
Marriage Certificate/Divorce Decree
Birth Certificate
U.S. Permanent Resident Card
Court Petition
U.S. Naturalization Certificate
Preferred/Chosen/Lived Name (First Name):
No Documentation Required
Legal Gender/Sex:
Birth certificate
Court order
Date of Birth:
Adding/Correcting Social Security Number:
Citizenship Change:
Passport
Certificate of Naturalization/Citizenship
Permanent Resident Card
---
Changes to Address
It is very important that the University has your current address information. The following are types of addresses that you may provide the University.
Types of Address
Permanent Address
This is where you can be reached when classes are not in session and if other addresses you provide are not correct. Your diploma will be mailed here as the last resort.
Mailing Address
Your mailing address is your primary student address and is used by the University for most correspondence, including refund checks.  If you do not have a mailing address on file, all items will be sent to your permanent address.  
Address After Graduation
This is the address where your diploma will go to by default if it is different from your mailing or permanent address. Graduating students who do not have an Address After Graduation entered will have their diploma mailed to their mailing address and/or their permanent address on file.  Please ensure that you update your address information in
myUH
prior to the
Diploma Mailing Dates
.
The Office of the Registrar is not responsible for lost diplomas as a result of incorrect address information
.
Physical Location
This is the address you are physically present at during the academic semester/year. Only provide this address if your permanent or mailing address is different from your physical location.

Address Information for International Students
International students with F-1 and J-1 visas are required to report a new U.S. mailing address in MyUH within 10 days of a change in U.S. address.  F-1 and J-1 students must have a permanent address in their home country and may not claim a U.S. address as a permanent address.  Please contact International Student Services (ISS) at issmanoa@hawaii.edu for more information.  
---
Kingdom of Hawai'i
If you wish to designate your affiliation with the "Kingdom of Hawai'i", please complete the Declaration of Kingdom of Hawai'i form.
---
Email (UH Email Account)
Visit Information Technology Services for general information and policies regarding your UH Email Account.
---
Changes to Academic Records for Former Students
To ensure the integrity and accuracy of student academic records, the University does not alter academic records, including personal information, of former students. Student records are considered final once a student graduates, withdrawals completely, or is no longer eligible to maintain enrollment. 
The following information may be processed only if there is a legal requirement for such a change: legal name, date of birth, permanent address, SSN, and legal gender/sex.
Former students should contact the Office of the Registrar for assistance.