We are excited to announce the transition to our new diploma vendor Paradigm. While we make this transition, here are some important details regarding diplomas:
Receiving Your Diploma:
Students get their diplomas faster because the diploma is shipped directly to you from Paradigm. Once orders are placed by the Office of the Registrar, most students will receive their diploma within 5-10 business days.
Certified Diplomas (CeDiploma):
CeDiploma is a patented digital credential (official, highly secure, and verifiable PDF) and an exact duplicate of the paper diploma. It is a new feature for UH Mānoa graduates and will be provided at no additional cost to students graduating Spring 2022 forward. Students who graduated before Spring 2022 may request a CeDiploma for $45 fee.
Replacement Diplomas:
Graduates who need a replacement diploma will now be able to request and make a payment online. No more paper requests, checks, or stopping by the Office of the Registrar.
---
Receiving Your Diploma
All University of Hawaiʻi at Mānoa graduates will receive their diplomas approximately 10-weeks after the end of the semester. Students are responsible for ensuring their mailing address on file is correct. Should a student need proof of their degree prior to the release of their diploma, submit a Request for Verification of Enrollment or Request an Official Transcript. Diplomas and transcripts will not be released until all financial obligations to any University of Hawaiʻi System campus have been cleared. Students must apply to graduate by visiting Graduation & Commencement and paying the $30 diploma fee. 
Current graduates, starting Spring 2022, will receive the following:
Diploma Cover
Diploma (both English and Hawaiian versions)
CeDiploma (certified electronic diploma)
Diploma Mailing Dates
Semester
Conferral Date
Expected Degree
Award Date*
Expected Diploma
Order Date
Expected Diploma
Mailing Begins**
Spring 2022
May 14, 2022
June 27, 2022
July 8, 2022
July 25, 2022
Summer 2022
Aug 13, 2022
Sept 27, 2022
Sept 29, 2022
Oct 14, 2022
Fall 2022
Dec 17, 2022
Jan 31, 2023
Feb 2, 2023
Feb 16, 2023
Spring 2023
May 13, 2023
June 26, 2023
July 5, 2023
July 19, 2023
*Expected Degree Award Date: This is the date that the Office of the Registrar is to have completed final degree clearances, post official degree statuses to academic transcripts, and report degrees awarded to the National Student Clearinghouse.
**Expected Diploma Mailing Begins: This is the date our diploma vendor Paradigm will begin mailing your paper diploma and also the CeDiploma will be available to download.
Diploma Retention Policy
Diplomas retained by or returned to the Office of the Registrar will be held for two years. This includes diplomas that are retained in the office for financial holds, have been returned to the university as undeliverable, or shipped to the office for pick up. After two years of the conferral date, any request for a diploma by the student will fall under all policies associated with ordering a replacement diploma.
---
Replacement Diplomas
Graduates can now order a replacement diploma and submit payment online using our Credential Trust portal. To ensure the integrity of your diploma, the Office of the Registrar will only accept requests made through this portal. Payment by checks, cash, or in-person will no longer be accepted. All replacement diplomas have the word 'Reissued' printed in small type at the bottom of the document.
Note: Replacement Diplomas will only be processed with the graduate's current legal name on file. If your name has changed, please complete the necessary steps for an official Change of Name request.
Replacement diploma orders are placed monthly on the last business day of the month:
| Month/Year | Diploma Order Date | Expected Diploma Mailing Begins |
| --- | --- | --- |
| May 2022 | May 31, 2022 | June 14, 2022 |
| June 2022 | June 30, 2022 | July, 14, 2022 |
| July 2022 | July 29, 2022 | Aug 12, 2022 |
| Aug 2022 | Aug 31, 2022 | Sept 14, 2022 |
| Sept 2022 | Sept 30, 2022 | Oct 14, 2022 |
| Oct 2022 | Oct 31, 2022 | Nov 14, 2022 |
| Nov 2022 | Nov 30, 2022 | Dec 14, 2022 |
| Dec 2022 | Dec 30, 2022 | Jan 13, 2023 |
Replacement Diploma Service Level
Replacement
Diploma Fee
Shipping Fee
Total
Domestic Standard Delivery via USPS (5-10 business days)
$30
$0
$30
Domestic Expedited Delivery via UPS (2-3 business days)
$30
$25
$55
International Delivery via USPS (varies)
$30
$15
$45
International Expedited Delivery via UPS (varies)
$30
$60
$90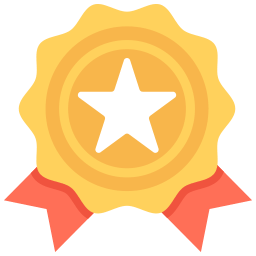 ---
CeDiploma
Beginning with the class of May 2022, UH Mānoa is proud to offer graduates the Certified Electronic Diploma (CeDiploma) without additional charge.

There is a one-time charge of $45 for graduates who graduated prior to May 2022 and you will receive your CeDiploma once we verify your graduation information. A CeDiploma maybe requested and purchased by clicking the button below.

The CeDiploma is for electronic use only and not intended to be printed. Learn more about CeDiplomas.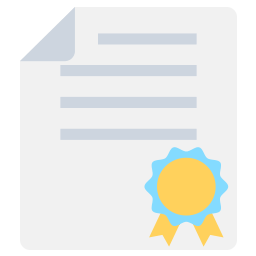 A Few Important Notes:
UH Mānoa graduates who graduated prior to Spring 1995 may now request a Hawaiian language diploma.
If you request a replacement Hawaiian language diploma, the student's name, degree, and major, as well as official university signatures appear in English.
All replacement diplomas and CeDiplomas will contain the current signatures of the chair of the Board of Regents chair, University president, University provost, and school deans (if applicable).
To ensure that there are no delays in processing your requests, please make sure your student account is clear of all financial obligations to the University.