The Aloha ʻĀina Friday Series, a new program that commenced Fall 2019, invites both the on-campus and off-campus community to explore aloha ʻāina together. This four-part interactive series includes:
Aʻo aku, Aʻo mai: Speaker Presentations
Nā Moʻolelo o Mānoa: Campus Tours
Moʻolelo aku, Moʻolelo mai: Dialogue Circles
Huli ka lima i lalo: Caring for our campus plants
Aloha 'Āina Fridays Back for Fall 2021!
E kipa mai!
Events include:
*The Mālama 'Āina events are in partnership with Nōweo Kai and the UH Mānoa Campus Arboretum.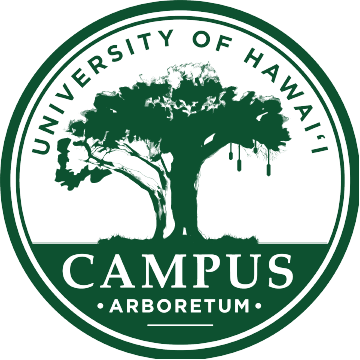 Aloha 'Āina Friday series presentation selected as a presidential session!
We are proud to say that co-presenters Dr. Kaiwipuni Lipe and Pua Souza from the Native Hawaiian Place of Learning Advancement Office were accepted to present about the Aloha 'Āina Friday series at the 2020 Association for the Study of Higher Education (ASHE) annual conference. After their proposal was accepted, they were contacted by the president of ASHE and notified that their presentation was selected as a presidential panel. Click on the video to the right to see the video part of the presentation. Mahalo!