All on-campus music events are closed to the public. A live-streamed broadcast may be available: see event details for info.

Patrick Yim, violin (guest artist)
January 13, 2020, 7:30 pm
free admission

Patrick Yim, violin (guest artist)
Honolulu-born violinist Patrick Yim presents a recital of works for solo violin composed in the last decade, including a number of works written for Yim. The eclectic program featuring works inspired by a diverse range of sources, including the Silk Road, the city of Hong Kong, the tonal language of Cantonese, the music of Bach and Kurtag, and traditional Xinjiang folk music, was curated to cultivate an appreciation for the rich cultural heritage of the East and to demonstrate the sonic possibilities of the violin being explored by contemporary composers.
The program will include
Austin Yip (b. 1985): "Miles Upon Miles" for violin and electronics (2018), I. Gilt Bronze, II. Cameleer, III. Sancai
Fung Lam (b. 1979): "Monologue V" for solo violin (2019)
Daniel Lo (b. 1986): "The Catalog: I (A-E)" for solo violin (2019)
Angel Lam (b. 1978): "Mist of Scented Harbour" for solo violin (2019), I. Agarwood, II. Chrysanthemum Garden, III. Metropolis
J.S. Bach (1685-1750): "Gavotte en Rondeau" from Partita No. 3 in E Major for solo violin (1720)
Takuma Itoh (b. 1984: "Stargazing" for violin and electronics (2010)
Michael-Thomas Foumai (b. 1987): "Relics" for solo violin (2018), I. Beastly Treasures, VI. Tomb Costume, VII. Jump Dancer, VIII. Buddha Rock
Chen Yi (b. 1953): "Memory" for solo violin (2011)
Yip: "Omega" for solo violin (2019)
Free admission
"This concert receives support from Ebb & Flow Arts"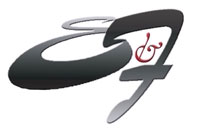 music students: this concert is eligible for Mus 199 attendance credit
Subscribe to the Music at Manoa Events List
Receive occasional email reminders of upcoming concerts
(We do not share this list, and you can unsubscribe at any time)