And Simply, the Moon
November 26, 7:00 pm

–

December 1, 7:00 pm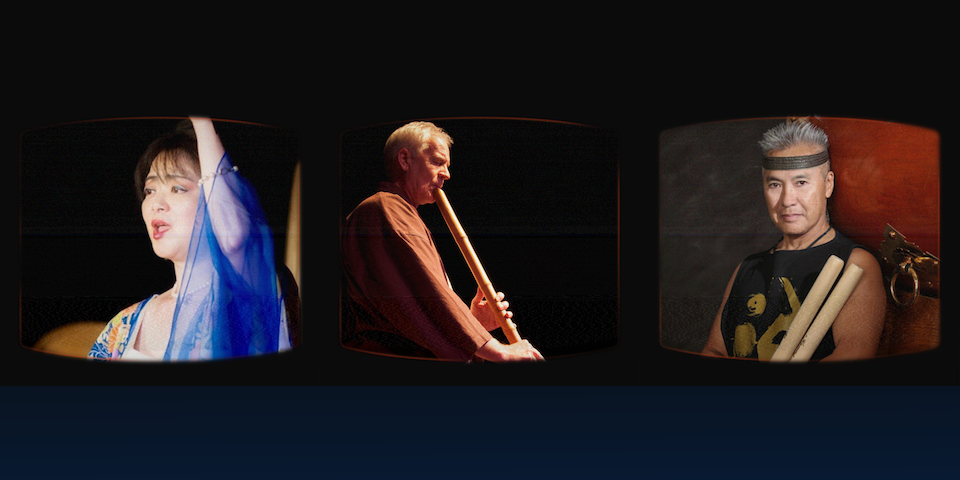 featuring Voice, Shakuhachi, and Percussion
with Mika Kimula, Christopher Yohmei Blasdel and Kenny Endo
Friday, November 26 at 7:00pm HST.
Program includes contemporary and traditional Japanese music compositions such as:
Tsuki no Kyoku (Song of the Moon) ARAKI Kodo I, 19th c.
Uguisu (The Nightingale) by HAYASAKA Fumio, 1944
Rokudan no Shirabe, by YATSUHASHI Kengyō, late 17th c.
Tsukiyo no Kenshi (Moonlight Warrior) by MIKI Minoru, 1977
Pule Ho'omaika'i (Prayer for Safekeeping) by Marty REGAN, 2017
Jūgoya (The Full Moon) by Kenny ENDO, 2000
and others
A limited number of seats are available for purchase to view this performance live at UH Mānoa Orvis Auditorium. Tickets are $30: click here.
Online viewing of this event is also available for a small fee: click here.
The concert series is a joint effort between UH Mānoa Outreach College, UH Mānoa Music Department, East-West Center Arts Program, and Friends of Mānoa Library.