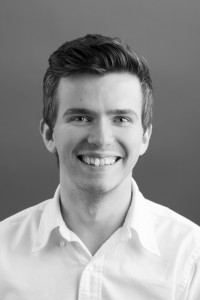 Composer Ian Dicke will be in residence at the Music Department Thursday–Sunday, February 26–March 1, in conjunction with the UH Wind Ensemble's performance of his music on their March 1 concert.
Praised for his "refreshingly well-structured" (Feast of Music) and "uncommonly memorable" (Sequenza 21) catalogue of works, Dicke currently serves as an Assistant Professor of Digital Composition at the University of California, Riverside. His music is inspired by social-political culture and interactive technology.
Dicke will meet and work with the UH Composition Studio on Thursday, February 26, to discuss his work and offer a masterclass with UH composition students.
On Friday and Saturday, February 27 & 28, Dicke will work with the UH Wind Ensemble in rehearsals of his piece Song of the Telegraph. The group will perform the work on their Spring Concert.
About the Bands
Under the direction of Director of Bands Dr. Jeffrey Boeckman, Associate Director of Bands and Marching Band Director David M. Blon, and Assistant Director Gwen Nakamura, the UH band program boasts over 300 students playing in these three concert bands, six pep bands, two jazz bands, and the marching band, which now plays from eight to ten home football games each year. Pep bands now play for about forty-five basketball and volleyball games yearly. The marching band has featured local artists such as Loyal Garner, Nina Keali'iwahamana, Teresa Bright, Karen Keawehawai'i, Frank DeLima, and others. The concert bands also fulfill their commitment to encouraging creation of new works for band by providing premiere performances by Hawaii composers. UH can be proud of its bands; we hope that students and teachers involved with them will continue both to bring fine band music to Hawai'i and educate new generations in the knowledge, the discipline—but also the joy—of music making.