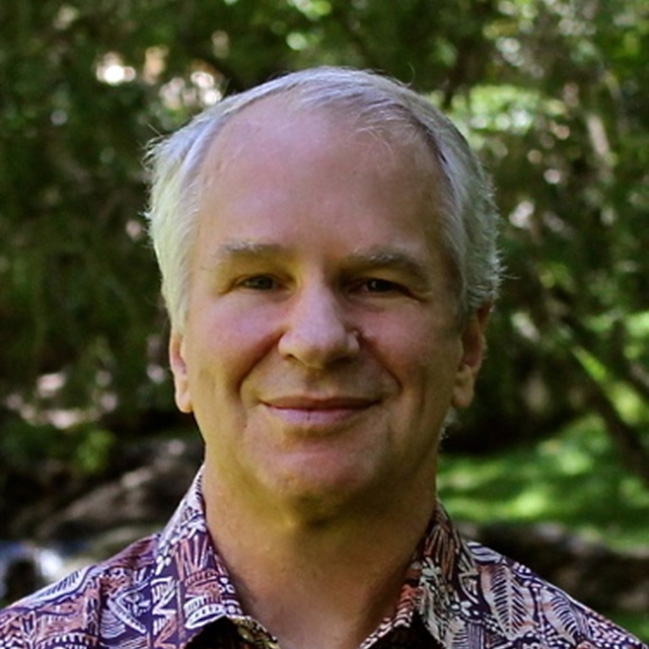 UH Email
808-956-8922
Room 218, Music Bldg
---
Dr. R. Anderson Sutton
Professor of Music
---
R. Anderson Sutton is Professor of Music and head of the Ethnomusicology program at UHM, offering graduate and undergraduate courses, overseeing the performance ensembles, and supervising graduate students in Ethnomusicology. He holds a BA in music from Wesleyan University, an MA in ethnomusicology from the University of Hawaiʻi and a PhD in musicology from the University of Michigan.  From 1982-2013 he served on the Music faculty at the University of Wisconsin-Madison, where he taught undergraduate and graduate courses in ethnomusicology, led the Javanese gamelan ensemble, and served three terms as director of the Center for Southeast Asian Studies. His teaching ranges from world music surveys and music of Asia to seminars on musical aesthetics, oral and written traditions, popular and fusion music, and music and audio-visual media. He has also chaired 20 Ethnomusicology MA thesis committees and 13 Ethnomusicology PhD dissertation committees.
His research has focused on musical traditions of Central and East Java and, from the 1990s, of South Sulawesi. He is the author of three books: Calling Back the Spirit: Music, Dance, and Cultural Politics in Lowland South Sulawesi (Oxford University Press, 2002), Traditions of Gamelan Music in Java: Musical Pluralism and Regional Identity (Cambridge University Press, 1991) and Variation in Central Javanese Gamelan Music (Northern Illinois University, Center for Southeast Asian Studies, 1993).  Since 2001 he has expanded his research to recent musical developments in South Korea, and was contributing editor for the two-volume series Perspectives on Korean Music (Ministry of Culture, 2010, 2011).  In addition, he has published numerous journal articles and book chapters on music in Indonesia and Korea, including aspects of music television and musical hybridity in both countries.
While serving in administration at UHM (from 2013-2022), Dr. Sutton remained active as a researcher and as a resource for students in Ethnomusicology.  He also serves on the Board of Directors of the Society for Asian Music and as founding editor of the University of Hawaii Press Asia Pacific Flows series, and is past First Vice President of the Society for Ethnomusicology.