Marvin Greenberg
Music Education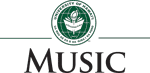 Marvin Greenberg, Professor of Music at the University of Hawaii at Manoa, received his undergraduate training in music education at New York University, and was a student of piano at the Juilliard School of Music. He majored in graduate music education at Teachers College, Columbia University, where he received his Master of Arts and Doctor of Education degree. He was an elementary school teacher in New York City from 1957-1963, where he taught all subjects, including music.
Dr. Greenberg joined the University of Hawaii in 1963, where he taught music and early childhood (Head Start) in the University Laboratory School of the College of Education, and was a member of the Hawaii Curriculum Center and Curriculum Research Development Group. During his tenure in the College of Education, Dr. Greenberg also taught courses in music, music education, elementary education, early childhood education and curriculum, both for the College of Education and the UHM Music Department. In 1981 he joined the Music Department, where he currently specializes in teacher training for elementary music education and music for children.
Among his several accomplishments are two well-known textbooks (Music Handbook for the Elementary School and Your Children Need Music), more than seventy articles in national magazines and research journals, several publications in curriculum, more than one hundred workshops/papers/seminars for national and local conferences and meetings, and several research grants in music education for children. He has held offices in both the Hawaii Music Educators Association and the Hawaii Association for the Education of Young Children, and is an active member of several national music education groups. In 1987-88, he participated in working on a translation of Your Children Need Music into Japanese for eventual use in Japan. Other recent projects include summarizing research on teacher training in music and instructional strategies in listening for the Music Educators National Conference, and several research and educational reviews for national periodicals. In 1988, the University of Hawaii awarded him a Citation for Excellence in Teaching.
Dr. Greenberg retired from the University in 1993.