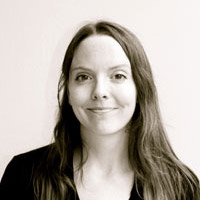 UH Email
 808-956-2130
 Room 12, Music Bldg
---
Dr. Kate McQuiston
Professor of Music
Graduate Studies Chair
---
Kate McQuiston's main research area is music in film, with foci on directorial and compositional style, the use of preexisting music, the concept of originality, and music in biopics.
She is the author of "We'll Meet Again": Musical Design in the Films of Stanley Kubrick (Oxford University Press, 2013), an archival and analytical study of music in Kubrick's films. Her latest research appears in Literature/Film Quarterly, the Routledge Companion to Screen Music and Sound, the Journal of the Society for American Music, and Music and the Moving Image.
Dr. McQuiston has recently been an invited speaker at the San Francisco Symphony and at conferences and universities in New York, Los Angeles, Boston, Chicago, London, Leiden, Seoul, Tokyo, and Auckland. She earned her MA and PhD at Columbia University.