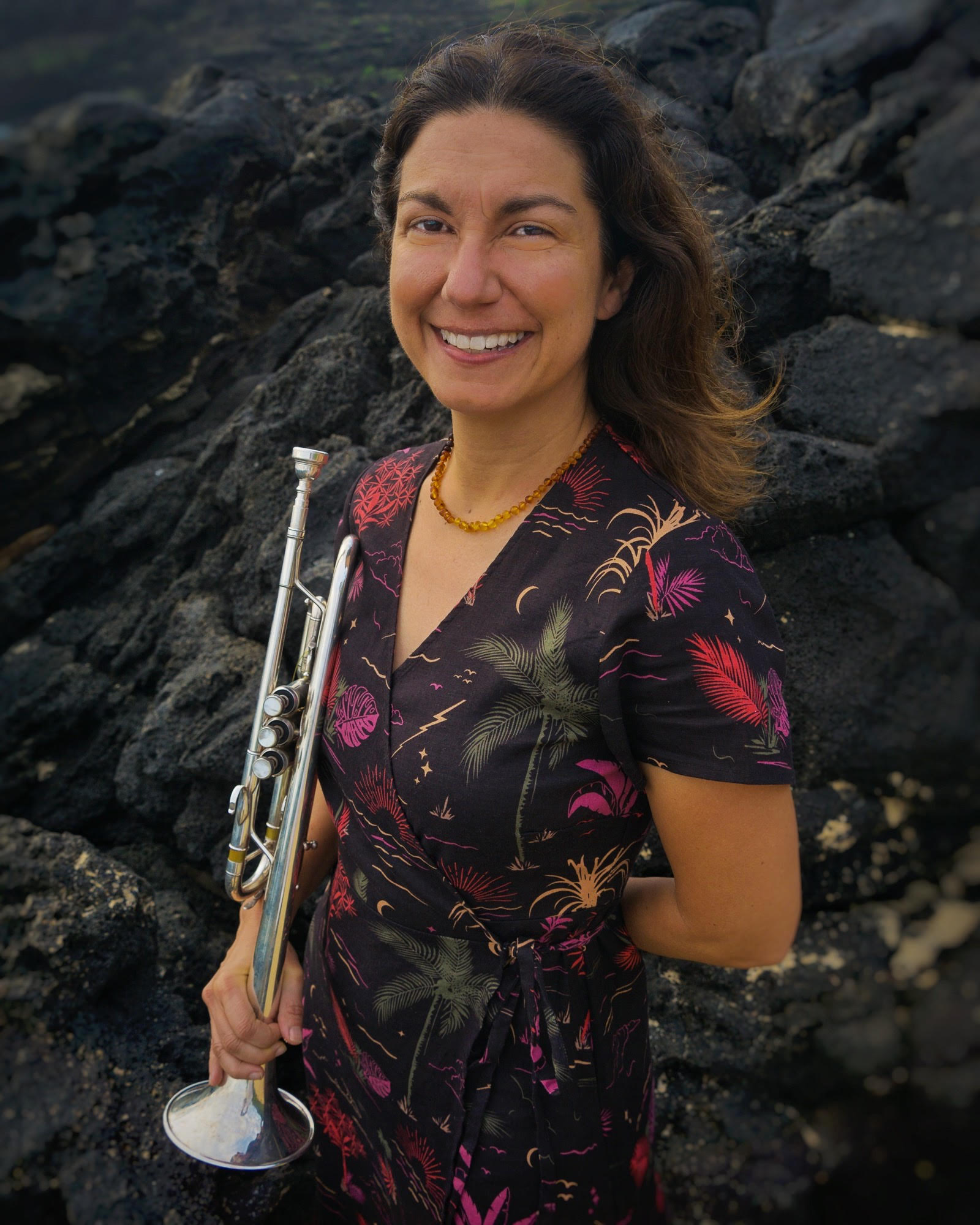 [/text_output]
JoAnn Lamolino
Lecturer in Music, Trumpet
---
JoAnn Lamolino is the Associate Principal / Second Trumpet of the Hawaii Symphony Orchestra and Lecturer in Trumpet at the University of Hawaii. She is also a member of the Honolulu Brass Quintet, performing education programs and recitals throughout the Hawaiian Island Chain. While on the East Coast, JoAnn is a member of the Reading Symphony Orchestra in Reading, PA, often serving as Guest Principal. Other performance highlights include Tucson, Charleston, Baltimore, Omaha and New Jersey Symphonies, New York City Opera and most recently Acting Principal Trumpet with the American Ballet Theatre, in concert with Rene Fleming, Adele, Josh Groban, The Walkmen, and on Broadway shows. As a soloist, JoAnn has performed at the Trinity Concerts at One Series in Lower Manhattan, RAI National Television of Italy, Charleston Symphony, Monmouth Symphony Orchestra and was a First Prize winner at the International Women's Brass Conference. JoAnn has presented masterclasses at Arizona State University, NYU, Rutgers, and the University of Arizona.
JoAnn has been a Kundalini Yoga practitioner for 15 years and received her Level 1 Teacher Certification from the Kundalini Yoga Research Institute in 2021. In order to integrate her passions of music and yoga/meditation, JoAnn founded the Mind.Music.Sanctuary, a yoga/meditation base for musicians to improve performance and practice through a mindfulness lens. Since inception, there have been online workshops and masterclass presentations at DePaul, Purdue, Northern Illinois and New York Universities; in addition to weekly yoga classes offered online.
JoAnn holds a Master's degree from the Manhattan School of Music and a Bachelor's degree from Boston University. Principal teachers include members of the New York Philharmonic, Metropolitan Opera and the Boston Symphony Orchestra.